Is Your Neckline Aging You?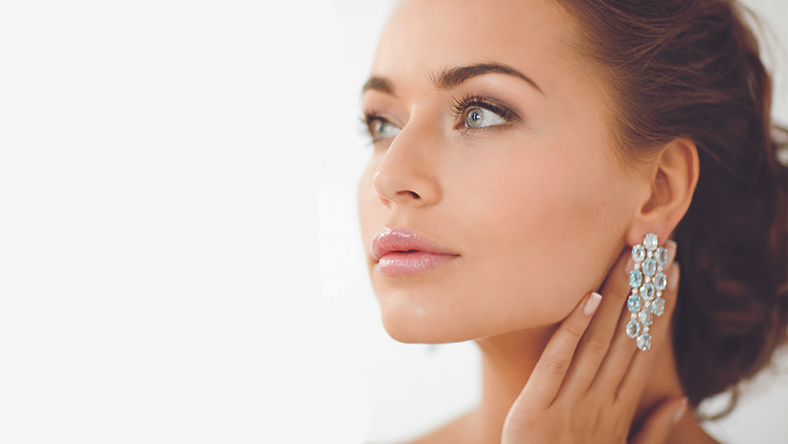 Many of our Southern California patients are concerned with the effect that their aging neckline has on their overall appearance. In fact, according to the American Society for Dermatologic Survey (ASDS), 68 percent of those polled were bothered by excess fat under the chin and neck. Likewise, 63 percent were concerned with sagging facial skin, and 61 percent were dissatisfied with lines and wrinkly skin on the neck and chest. While the reasons why one is unhappy with their chin, neck, or chest may vary—one thing is clear: a taut, youthful neckline is highly sought-after.
At UCI Plastic Surgery, we understand that the appearance of an aging neckline can be concerning for patients. Fortunately, we have a number of options—both surgical and non-surgical—to address our patients' concerns.
Surgical Options for Neckline Rejuvenation
Liposuction
Used to address isolated pockets of fat, liposuction is an effective solution for patients' concerned with the fullness of their face. Facial fullness tends to be caused by a thick layer of subcutaneous fat that resides behind the chin and can often result in the appearance of a second (or third) chin.
Liposuction refines the jawline by permanently removing excess fat cells, and is most effective for patients with minimal skin laxity. When combined with an expert surgeon, liposuction sculpts the jawline, chin, and neck to achieve a slimmer and attractive contour.
Neck Lift
A neck lift is best when loose skin and lax neck muscles are present. During a neck lift, muscles are separated from the skin and tightened. Next, the skin is expertly re-draped and any excess is carefully trimmed away. Without drooping muscles or excess skin, your neck will be left with a youthful neck and jawline.
Facelift
Like a neck lift, facelift surgery addresses excess skin and loose muscles. A facelift can improve the appearance of the neckline by lifting sagging jowls—creating an elevated and shapelier jawline.
A Combination of Procedures at UCI Plastic Surgery May Help You Look Your Youngest
When necessary, your surgeon may choose to perform multiple procedures. Often, liposuction can enhance the results of a facelift or neck lift. Similarly, a facelift and neck lift may be performed together for complete facial and neck rejuvenation.
Schedule a consultation with one of UCI Plastic Surgery's highly trained plastic surgeons to learn how surgical rejuvenation can help you improve the appearance of your neckline.
Make sure to check out our next blog post to learn what non-surgical rejuvenation options are available at UCI Plastic Surgery.