Is Your Neckline Aging You?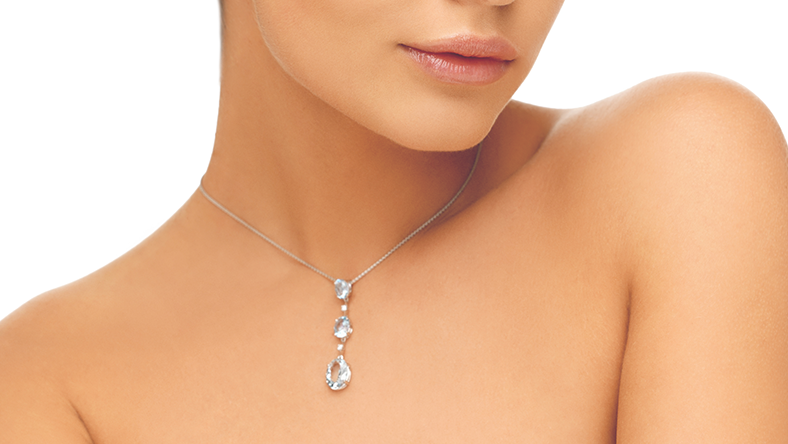 In our last blog post, we explored how you can address an aging neckline through surgical techniques. Yet, we understand that not all of our patients are ready nor need surgical rejuvenation. Many patients are bothered by their skin's appearance and feel it makes them appear older. When wanting to address the skin itself, non-surgical rejuvenation is a wonderful way for patients to restore their skin to a younger and healthier appearance.
Non-Surgical Options for Neckline Rejuvenation
Chemical Peels
By deeply exfoliating the outermost layers of the skin, a chemical peel removes damaged surface skin cells—revealing a fresh and vibrant complexion. Chemical peels can be applied to the face, neck, and chest, and are perfect for those with rough, dry, dull, or uneven skin.
Laser Skin Resurfacing
Using laser technology, skin resurfacing removes and rids your skin of damaged skin cells. Stimulating the body's natural production of new skin cells, laser resurfacing helps to refine fine lines, tighten crepe-like skin, and remove sun (brown) spots. We have a number of different laser treatments available at our multiple Southern California practices, including laser skin resurfacing, IPL (Intense Pulsed Light), and V-Beam® Laser.
Medical Skincare
UCI Plastic Surgery's skin specialists remind patients that good skin is made at home. Fortunately, skincare products from Obagi® make for the perfect complement to your in-office treatment. To combat fine lines and wrinkles, look for higher concentration of age-reversing ingredients like retinol. Make sure you are keeping your skin protected from the California sun. We recommend that you apply Obagi's Sun Shield Tint. Offering natural coverage, Sun Shield's broad spectrum SPF 50 protection will defend your skin from both UVA and UVB radiation.
UCI Plastic Surgery Utilizes a Comprehensive Approach to an Aging Neckline
At UCI Plastic Surgery, we pride ourselves on our ability to offer each individual a specialized approach that is as unique as each of our patients. To help you get optimal results, we will come up with an individualized treatment plan that may involve non-surgical and surgical rejuvenation.
Are you frustrated by the appearance of your neckline? If you are, please schedule a consultation with one of UCI Plastic Surgery's highly trained team members.
Didn't get a chance to read Part I of Is Your Neckline Aging You? Check it out here.