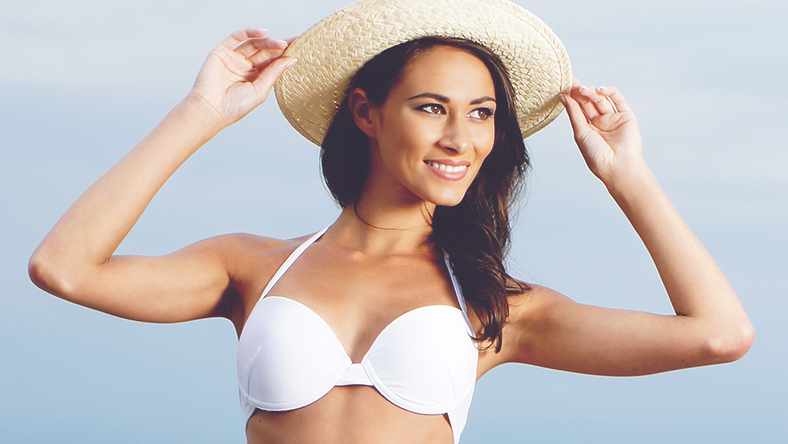 Loose, drooping, and stretched-out skin around the upper arms can be unattractive and uncomfortable, especially when they're elevated. An arm lift, medically known as a brachioplasty, can counter that by contouring and slimming down the adverse effects that age, gravity, and weight loss have had, creating sculpted arms that complement your figure and your wardrobe.
Am I a Good Candidate?
Good candidates for arm lift surgery are unhappy with the appearance of their arms due to excess skin and tissue that is lax, saggy, and generally uncomfortable. Many of our patients who opt for this procedure have lost a significant amount of weight, either naturally or via surgery. The right candidates are also in good health, don't smoke, and lead a healthy lifestyle.
What's the Procedure Like?
Arm lift surgery usually takes two to three hours to complete and is often performed as an outpatient procedure. After sedation, we excise sagging skin and further contour the arm with liposuction, if necessary. Once the excess tissues are removed, we internally place dissolvable stitches, cover the skin with medical glue, and apply dressings.
When Will I See Results?
You'll notice results right away! Most patients see their arms instantly slimmed and contoured, even though your true results won't yet be realized. There will be some swelling and bruising, so it will take some time for the inflammation to subside and your final outcome to be revealed. We may also provide compression garments to ensure the proper shaping and healing of your arms.
Will There Be Significant Scarring?
There may be scars left behind after a brachioplasty. However, our highly skilled UCI plastic surgeon will take the utmost care to minimize the appearance of any permanent marks. A precise incision will strategically be made to each arm so that it will be as inconspicuous as possible.
You can reduce the presence of unsightly brachioplasty scars even further with Fraxel® laser treatments. Over time, laser revision can diminish the appearance of scars, making them hardly noticeable and giving you the confidence to wear a sleeveless dress or swimsuit. In fact, most patients don't really mind them and find that the resulting scars are a good trade off to the drooping excess arm tissue that was there before.
Can I Combine an Arm Lift with Another Procedure?
Of Course! Many times our patients will choose to undergo a more all-inclusive procedure that targets several trouble spots at once. During your personal consultation, we may recommend that you also address the arms as part of a total body lift or  a transformative mommy makeover.
Brachioplasty at UCI Plastic Surgery
If you'd like to learn more about contouring your arms with a brachioplasty, please don't hesitate to schedule your initial consultation at UCI Plastic Surgery's Orange, Costa Mesa, or Tustin locations today. Our knowledgeable and experienced team is dedicated to helping all of our Southern California patients look their very best.