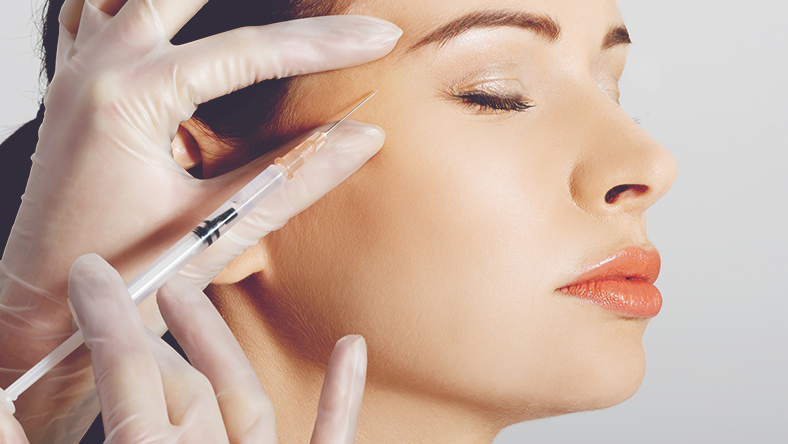 Once again, Botox injections are the most popular form of nonsurgical enhancement. According to statistics recently released by the American Society of Plastic Surgeons (ASPS), well over seven million botulinum toxin treatments were performed in 2016—a four percent increase in just the past year. Far more astounding however, is the jump in the past 16 years. Since 2000, Botox has seen a 797 percent increase.
What is it about Botox that keeps it on top year after year?
Botox Is the Original Injectable
Now-a-days, there are so many other forms of non-surgical forms of rejuvenation. Along with Botox, soft tissue fillers, chemical peels, laser hair removal, and microdermabrasion round out the top five minimally-invasive procedures in 2016. While each are popular in their own right, even with their numbers combined, the following four procedures do not even come close to the number of Botox treatments that were performed.
Botox is Now Widely Accepted
Whereas cosmetic enhancement was once taboo, Botox is now a widely accepted treatment. Along with women, men too enjoy the restorative benefits of Botox—especially here in Southern California, where there is so much pressure to look your best at all times. For many of our patients, Botox is an integral part of their beauty routine. As Botox has become increasingly main stream, patients are no longer intimidated or nervous about Botox treatments.
Botox Is All About Skill
When Botox first arrived on the market, many injectors were unexperienced and unsure of how to properly use the injectable. The stigma of frozen face quickly followed. Botox has increasingly become precise science. Our team of injectors are highly experienced and are able to place your Botox injections in a way that will leave you with the ability to fully express yourself.
Botox is Not a One Size Fits All Treatment
More and more, we find that our patients are hoping to achieve a naturally refreshed look. While they want to look younger, they still want to look like themselves. We are careful to customize each Botox treatment around your needs and wants.
Find out for yourself why Botox stays on top year after year by scheduling a consultation with us at UCI Plastic Surgery.