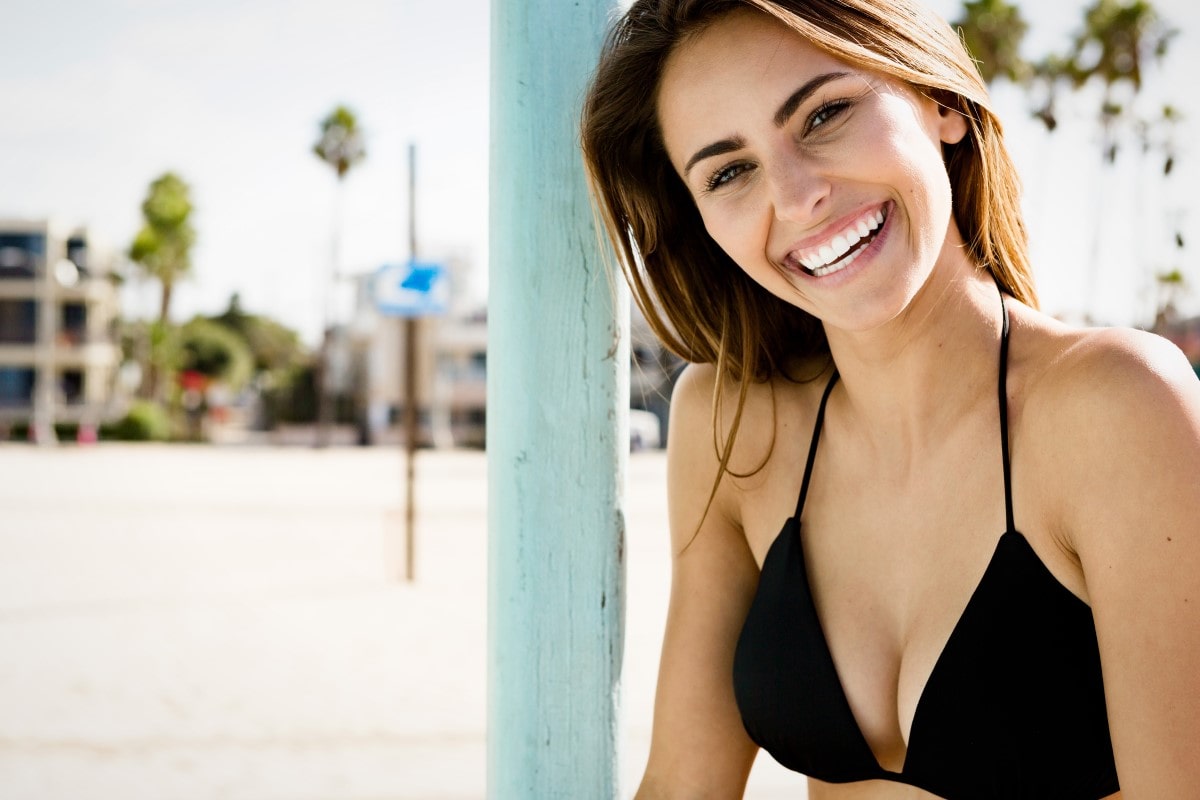 If you're thinking about improving your appearance with breast surgery, you'll soon learn in your research that implants alone aren't the only option for giving you a more feminine contour. Some women choose to combine a breast lift with implants for optimal results.
While breast implants can add size and shape, some breasts have more descent and also require a lift in addition to the volume. An experienced surgeon can elevate your breasts to a perkier, more youthful position on your chest. Pairing these two procedures is an ideal way to get the most out of your surgery.
Meanwhile, here are more details on what you can expect when combining breast procedures and how our experts can help you reach your cosmetic goals.
The Benefits of Combining Surgeries
Adding a lift to your breast enhancement will correct the all-too-common issues associated with aging, including volume loss, skin laxity, and flattened breasts. Simultaneously elevating and augmenting your breasts can make you look and feel younger and more attractive.
Combining these two related procedures also makes sense from a financial standpoint because it allows you to save money on the extra costs associated with surgery, such as anesthesia fees and any materials you'll need while you heal, such as prescription medications and support garments. Of course, your time is perhaps even more valuable than your money, so the idea of needing only one recovery period should appeal to you, too.  
Post-Surgical Healing and Aftercare
At UCI Plastic Surgery, we strive to provide all our patients with the information that can help them make the best decisions for their health and well-being. That includes ensuring you have realistic expectations about the entire process – especially what happens during your recovery period.
While breast procedures are elective surgeries, that doesn't mean you should treat them less seriously. Aftercare requires you to listen to your body, rest, and give yourself ample time to heal. Expect to need at least one full week of downtime following a combined breast lift and augmentation. Since you'll have limited range of motion and won't be able to drive, please arrange for a responsible adult to help you around the house in the first few days of your recovery – especially if you have young children.
Though we encourage taking gentle walks to stimulate your circulation and speed the healing process, we ask that you avoid any demanding exercises or activities for two weeks after surgery. After that, you can start getting back into the swing of your exercise routine once your plastic surgeon approves you to do so.
Book Your Breast Procedure With UCI Plastic Surgery Today
If you live in Southern California, UCI Plastic Surgery is here to help you maximize your outcomes when combining a breast lift with implants. For your convenience and safety, we have locations in several cities and an affiliation with UC Irvine Health.
Our team of leading doctors and board-certified plastic surgeons have the skills and expertise to exceed your expectations. Contact the office nearest you to schedule your consultation and take the first steps on your journey toward looking and feeling your best. We're ready to help you reach all your aesthetic goals and boost your self-confidence to new heights.