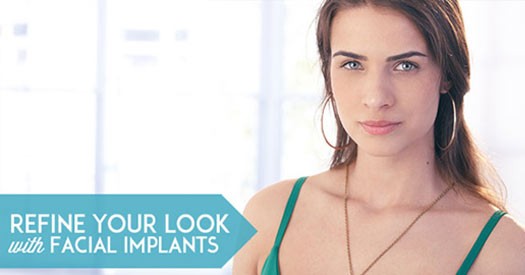 Sunken cheeks and hollowed areas around the face can make you look much older than your real age. Whether this occurs because of genetics or the natural aging process, consider the benefits of facial implants to restore a youthful look and refine contours in just the right places. Collagen injections, laser resurfacing, and injectable fillers are some popular options for plumping up the skin and creating a youthful contour, but may not be appropriate for everyone. The doctors at UCI Plastic Surgery may recommend facial implants to reshape your face and maintain a beautiful, youthful look for the long-term.
Am I Ready for Facial Implants?
One of the biggest benefits of getting facial implants is that we can augment areas of the face that may not have developed properly and reshape your facial contours to create a more youthful look. If you've ever considered collagen fillers for the cheeks or injectable fillers to augment the chin, you may have better results with facial implants. Some of the reasons why facial implants may be a good match for you include to:
Enhance the jawline
Add definition and fullness to hollowed cheekbones
Balance out facial asymmetries
Restore the facial structure after an injury or accident
Create more defined contours around the cheek and chin
Plump up area hollows areas around the eyes
We offer facial augmentation in Costa Mesa for several areas of the face, including the chin, cheeks, jawline, and the lips. Facial implants are a permanent solution for reshaping the face and can restore a youthful, well-defined appearance with natural-looking results.
Facial Implant Procedure
The facial implant procedure is relatively simple and any incisions are easy to hide. Your surgeon will make a small incision in the face or mouth to insert the implant directly into the facial compartment. The incision is closed with sutures and you will see noticeable results after the swelling goes down. We make sure to use an implant that will create a beautiful and natural-looking facial structure that improves your facial profile. Are you ready to rejuvenate or enhance your look? Schedule your facial implants consultation today!