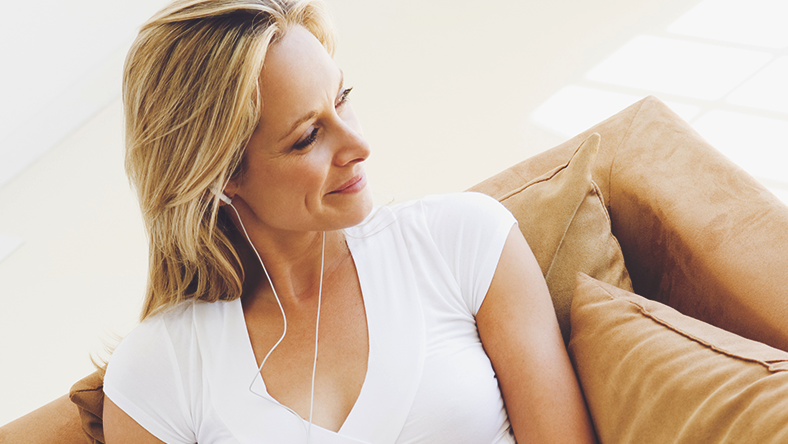 Ready to rejuvenate the appearance of your aging eyes, you have made the decision to undergo blepharoplasty. Wonderfully restorative, blepharoplasty, more commonly known as eyelid surgery, corrects a droopy upper lid and minimizes puffy bags below the eyes by removing excess fat and skin, and, when necessary, tightens weakened muscles.
As you go about scheduling and planning your blepharoplasty surgery, you are bound to wonder: what is recovery like? And, is there anything I can do to make my recovery process easier.
What Is Recovering from Eyelid Surgery Like?
As delicate as our eyes are, it is understandable that many men and women expect a long and tedious recovery. Luckily, we can assure you, recovering from eyelid surgery is a relatively easy process. This, of course, depends on you and a number of factors. While the exact time varies from patient to patient, for most, the average recovery lasts about two weeks. As we each heal differently, it is important to pay attention to your healing process as well as to listen to your surgeon's specific and individualized aftercare instructions.
Swelling and bruising around the eyes are to be expected. Also, know that the eye area may look worse before it gets better. That said, there are a number of things you can do to make your recovery a more comfortable experience.
Tips for a Successful Recovery
Always Keep Your Head Elevated
To help reduce swelling, make sure to keep your head elevated above your heart at all times—this includes when you are sleeping. To make this easier, many find it helpful to have extra pillows around.
Apply a Cold Compress
This will not only help to minimize swelling, but it can also help to alleviate some soreness that is to be expected. Gentler than ice, many individuals find it more enjoyable to place an ice-soaked wash cloth across their eyes.
Take a Break
Allow yourself to rest. Avoid strenuous and straining activity and be careful when bending over or lifting anything heavy—including small children or large pets. Often, broken sutures, unnecessary wounds, and prolonged healing results from patients resuming their normal activities too soon.
Do Not Stress the Eyes
Similarly, it is important to allow your eyes to rest. During your recovery, it is best to minimize any eye motion—especially during the first two to three days. Relax, listen to music, or stock up on audio books. Reading, watching television, or looking at a computer screen all places undue strain on the eyes.
Protect Your Eyes
To ensure safe results with minimal complications, it is imperative that you keep your eyes clean. Your surgeon will provide you with instructions on how to wash your eyes.
As you recover and start to venture out, it is important that you keep your eyes well protected and shielded from the sun. Post blepharoplasty, your eyes will be extremely sensitive. Also, exposure to the sun's harmful UV rays can increase the chance of scarring.
Your Recovery Is Important to Us at UCI Plastic Surgery
More than anything, it is important to allow yourself a sufficient recovery time. The time you spend resting and recuperating will pay off as you are likely to experience fewer complications and a more rapid recovery. We are always here to help—please do not hesitate to contact your UCI plastic surgeon with any questions.