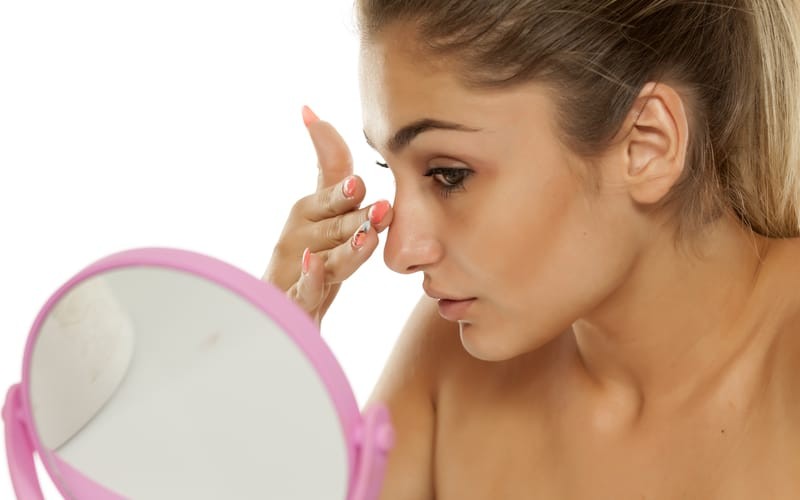 Rhinoplasty, commonly known as a nose job, is one of the most popular and common cosmetic surgery procedures in America. Rhinoplasty can be performed on teenagers and adults, but it's important that your nose has stopped growing before you have surgery on it. Typically, this happens around age 14 or 15, although it can vary.
If you or your teenager is interested in rhinoplasty to reshape the nose, call UCI Plastic Surgery today at 714-456-3077 to schedule your consultation.
Rhinoplasty for Teenagers
There's no set age that you have to be in order to have nose surgery performed. However, your nose needs to have stopped growing, otherwise it may end up deformed as it keeps growing after surgery. Usually, the nose stops growing around the ages of 14 to 16. One way to check is to see if the feet have grown at all within a year.
In addition to the physical requirements, a teenager must be mentally ready for cosmetic surgery. They need to have realistic expectations as well, and be doing it for themselves – not for a boyfriend, girlfriend, parent, or friend group. If your teenager thinks that having a nose job will suddenly increase their popularity at school or help their love life, they are likely not a great candidate for the procedure.
A teenager might be a good candidate for a rhinoplasty if:
Their nose is deformed to the point that it causes bullying or mental anguish
Their nose causes significant embarrassment or self-consciousness
They understand that a nose job is not a magic ticket to a better life
Teenagers under the age of 18 need parental consent to undergo elective surgery, including nose jobs.
The Rhinoplasty Process
It's important to realize that rhinoplasty is a major surgery that requires a significant amount of recovery time. Depending on how extensive or complex your procedure was, it can take anywhere from 3 to 10 days to be ready to go back to work or school.
You will not see your final results immediately, either. Swelling from rhinoplasty surgery can take up to a year to fully subside, although you should be able to get a good idea of what your new nose will look like within a few months. Be patient throughout the recovery process and don't get discouraged when your nose doesn't look how you pictured it right away.
Incisions for a rhinoplasty procedure are made inside the nostrils, so that there is no visible scarring. The nose is then reshaped from the inside. Our surgeons have performed many rhinoplasty surgeries on both teenagers and adults, and are able to take your facial anatomy into consideration and give you the best nose for your face.
Schedule Your Rhinoplasty Consultation Today
If you or your teenager is interested in nose surgery, don't hesitate to contact UCI Plastic Surgery today at 714-456-3077 to schedule your consultation. We serve patients in Orange, Costa Mesa, Tustin, and other nearby areas of southern California.