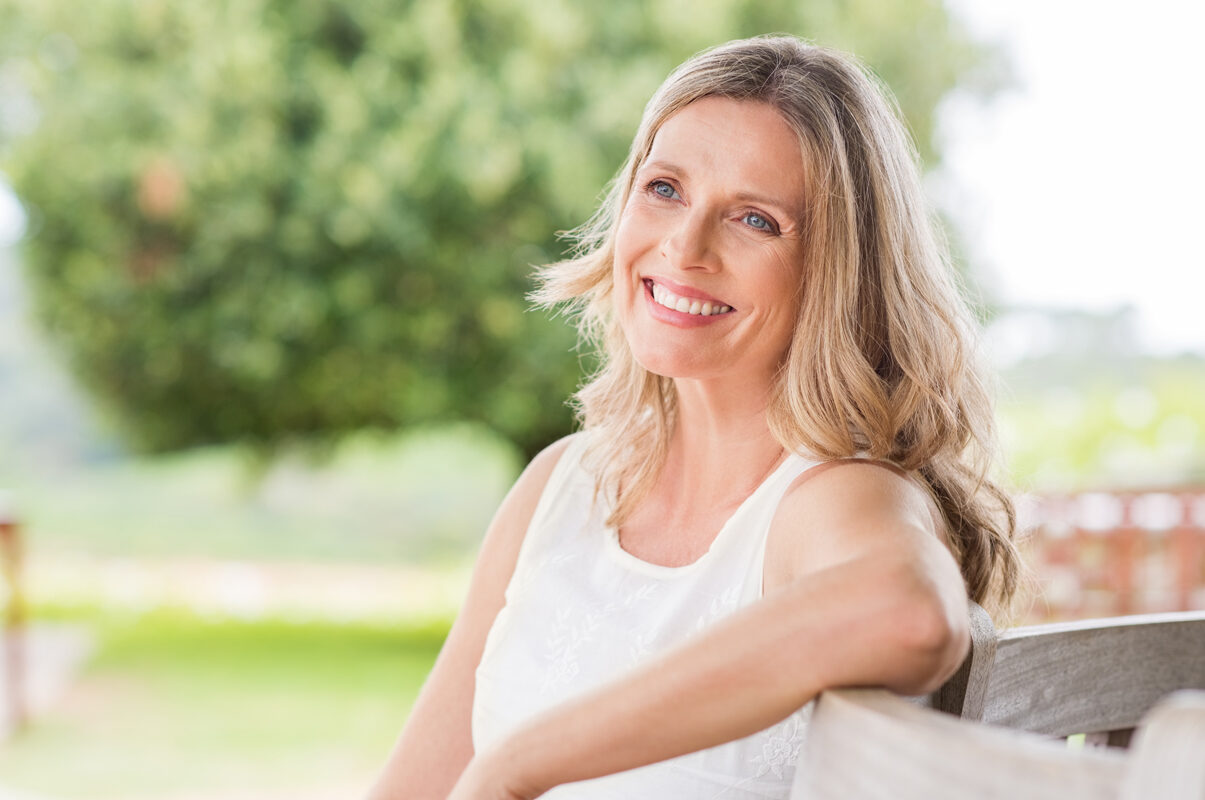 Facial Enhancement With Implants in Orange County
Facial implants add volume, definition, and projection to areas of your face that appear weak, gaunt, or out of harmony with your other features. Facial implants can strengthen your jawline, increase the prominence of your chin, give your cheeks a more sculpted look, or add fullness to your lips.
Facial enhancement is a highly customized procedure. Your surgeon will choose from various options in a wide range of sizes and shapes to better balance your features and bring out the best in your appearance.
To learn more about facial enhancement and how it might benefit you, contact UCI Plastic Surgery to schedule a consultation at one of our five locations: in Orange, Costa Mesa, Tustin, Newport, and Yorba Linda, CA.
The doctors at UCI Plastic Surgery are leaders in the field of cosmetic surgery. Through their teaching and lecturing roles at UCI, they stay current with state-of-the-art techniques and technology. With their advanced technical skills, they consistently produce better, more natural-looking results for their patients.
What Are Facial Implants?
Facial implants are medical-grade materials, compatible with human tissue, specially formed to enhance and resculpt the contours of different areas of the face. They are typically silicon, Gore-Tex, Mersinline mesh (braided and woven polyester fiber), or Medpor (microporous high-density polyethylene).
Your plastic surgeon will choose your implant type, size, and shape after careful examination and measurement of your features and collaborative consultation with you to understand your goals for the procedure.
Most patients opt to use facial implants to enhance their cheeks, chin, jawline, and lips.
Cheek implants add volume to or lift the cheeks. The implants sit atop the cheekbones to add fullness and projection and give the cheeks a more sculpted appearance.
Chin implants add definition and volume to the chin. Chin enhancement with implants corrects a weak or under-projected chin. The change can make a remarkable difference in improving facial harmony.
Jaw implants can give the jawline a more pronounced look and sculpted definition, and increase the width of the lower portion of the face.
Lip implants make the lips fuller and plumper, giving the face – especially for women – a younger look. Lip implants may use a biological substance, such as collagen, or tissue from elsewhere on your body to increase lip volume. (Fat grafting is one such lip enhancement option.) Lip implants are a more permanent alternative to injections with dermal fillers.
In related procedures, a surgeon can enhance your chin and jawline by moving the lower jawbones. They can also surgically enhance the lips by widening them or shortening the space between the upper lip and the nose (procedures known as lip lift and vermilion lip advancement).
Reasons You Might Consider Facial Implants
Various facial implants correct different facial imbalances. They offer a long-term solution for patients who are tired of repeated treatments with injectable fillers, or who require changes too significant to address with fillers.
You might consider facial enhancement with implants if:
Your cheeks look flat or your face below your eyes appears gaunt, and you would like more fullness and definition in your cheeks.
You have a weak, receding, or underdeveloped chin and would like it to have more projection to improve the harmony of your facial features. For example, a weak chin can make your nose look larger. Chin implants can create the appearance of a more attractive nose by changing the balance of your features.
You are unhappy with the lack of definition in your jawline and would like your jaw to frame your face more visibly.
You'd like a more sculpted facial structure and a more attractive facial profile.
The contours and proportions of your lower face have softened, thinned, or lost definition with age, and you would like to restore a younger and more attractive appearance.
You would like fuller, plumper lips, and are dissatisfied with the impermanence of injectable fillers.
You would like to restore symmetry to your face to correct an imbalance due to injury or a congenital condition.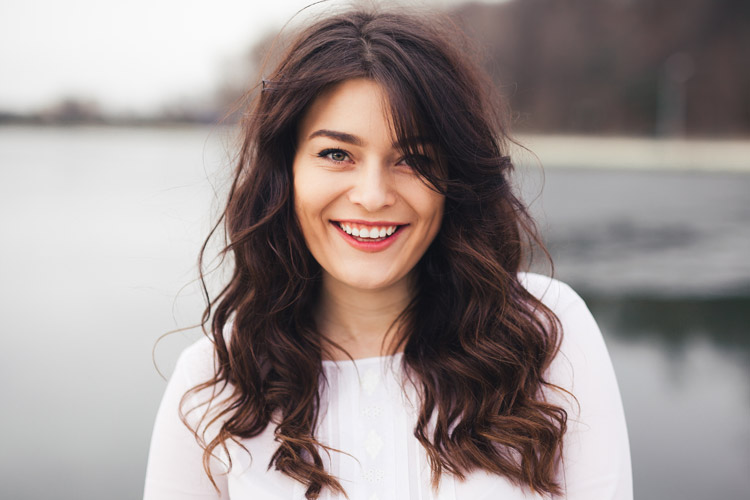 What Does Facial Enhancement Surgery Entail?
Facial enhancement surgery takes place while you are under general anesthesia or intravenous sedation. Each implant procedure requires your surgeon to make a small incision in an inconspicuous place on your face or inside your mouth, where any resultant scarring will not be noticeable. Then, they make a pocket in the facial tissue and place the implant using a sterilized clamp.
Cheek implants require incisions inside the mouth or below the lower eyelid. When placing cheek implants in combination with a brow lift, your surgeon may use the same incisions within the hairline. Once the implants are in place, the surgeon fixes them into position using surgical screws.
For a chin implant, the incision is either below the chin or on the inside of the lower lip, in the crease where the inside of the lip meets the gums. The surgeon will then insert the implant and fix it into place in front of the jawbone with surgical screws.
For jaw implants, the incisions are inside the mouth, along the line of the lower jawbone in the crease where the inside of the cheeks meet the gums. Once in place, the implant requires surgical screws to secure it in place.
Lip implants require tiny incisions inside the lip at the corners of the mouth. Given the mobility of your mouth and lips, a lip implant does not require screws to hold it in place. The procedure to place a lip implant may only require local anesthesia.
After inserting your facial implant, your surgeon will close your incisions with sutures and apply a dressing. You should arrange to have someone else drive you home when you are alert again after the procedure.
Start Your Journey Today!
UCI Plastic Surgery is a leader in the field of cosmetic surgery. Each of our specialists is highly knowledgeable, trained, and committed to bringing our patients the latest advancements in the field. Learn how our experts can help you obtain industry-leading results by scheduling a consultation today.
What to Expect in Recovery
Following your facial implant surgery, it is not uncommon to experience some swelling and discomfort. Your plastic surgeon will prescribe medication to manage discomfort. For many facial implants, you may need to keep your head elevated for several days and adhere to a soft diet for a time. Strict oral hygiene may also be key to avoiding possible infection. Your doctor and the staff at UCI Plastic Surgery provide specific instructions for recovery and will be available to respond to your questions.
Most patients can return to work and social activities after a week to 10 days, depending on the procedure. You can resume vigorous physical activity after four to six weeks. Most of the swelling disappears after about two weeks. You'll begin to see the final results in about a month, and your results will continue to improve over the following weeks.
Frequently Asked Questions About Facial Enhancement with Implants
Schedule a Consultation in Orange County
Contact us today to schedule a consultation and find out how a facial implant might improve your appearance and boost your self-esteem. We'll do a careful examination, listen to your hopes for the procedure, answer your questions, and offer our recommendations based on your unique needs. We have five Orange County and Los Angeles area offices: in Orange, Costa Mesa, Tustin, Newport, and Yorba Linda, CA.