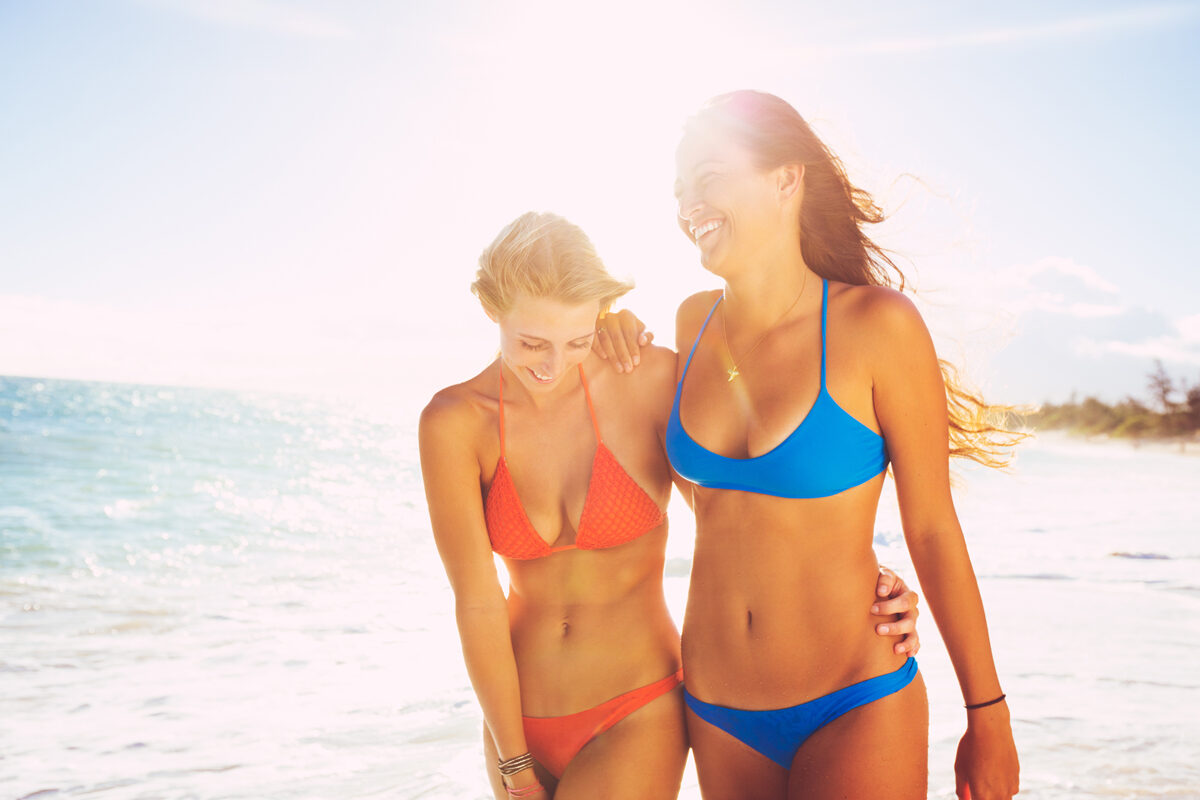 Breast Augmentation in Orange County
Breast augmentation is a cosmetic breast surgery that increases the size of your breasts and improves their shape with the surgical insertion of implants. There are many reasons to consider breast augmentation. Your breasts may have lost volume with age or as a result of childbearing and breastfeeding. You may want to improve the symmetry of your breasts if they do not match in size. Perhaps you wish to change your proportions to improve your body's aesthetic balance. Whatever your reasons, the improvement to your figure with breast augmentation can boost your confidence in your appearance and your self-esteem.
While breast augmentation is one of the most sought-after plastic surgery procedures among women, it can also be part of the process for people assigned male at birth who are transitioning to a female identity (MTF top surgery).
To learn more about how a breast augmentation can improve your appearance, contact UCI Plastic Surgery to schedule a consultation at one of our five Orange County area locations: in Orange, Costa Mesa, Tustin, Yorba Linda and Newport Beach, CA.
What Can Breast Augmentation Do for You?
Breast augmentation can make you proud of your body and your feminine contours. The change can free you to wear the clothes you like — without padding or embarrassing gaps where your breasts don't fill your outfit. It can give you confidence when out and about in a bikini, low-cut or evening wear, or a form-fitting sundress.
Breast augmentation is a relatively simple procedure that can have dramatic effects on your quality of your life — which is why it continues to be one of the most popular cosmetic surgeries.
Breast augmentation with implants can:
Increase your breasts' size and volume
Improve your breasts' shape
Enhance your proportions by bringing your features into better balance
Correct mismatched breasts to make them symmetrical
Restore lost breast volume resulting from aging or childbirth
Refine Beauty, Restore Confidence
What Are My Breast Implant Options?
Breast augmentation is a highly customized procedure with a wide range of options available to tailor the outcome to your needs and wishes. These include the type of implants, their size and shape, their placement, and the method used to insert them. Your surgeon at UCI Plastic Surgery will explain the many options as part of the consultation and planning process and work closely with you to make choices you are comfortable with.
Breast augmentations are performed with one of two types of implants: silicone or saline. While both are safe and effective options for your enhancement surgery, each has pros and cons.
SILICONE
SALINE
SIZE & SHAPE
PLACEMENT
INCISIONS
SILICONE
Silicone breast implants are a gel encased in a sterile outer shell. Because silicone implants give the breasts such a natural look and feel, they are the most popular implant type.
When a silicone implant shell ruptures, the gel is thick enough that it usually stays in place. When this happens, a routine mammogram typically detects the rupture, and you and your doctor make plans to surgically remove the implant. "Gummy bear" implants are a special type of silicone implants made with a "form-stable" silicone gel that holds its shape even if the shell ruptures.
SALINE
SIZE & SHAPE
PLACEMENT
INCISIONS
World-Class Surgeons, Outstanding Results
Whether you'd like to restore a younger look regain your ideal figure, the surgeons at UCI Plastic Surgery have the experience and skill to produce beautiful and natural-looking results.
Planning Your Breast Augmentation
In a personal consultation at UCI Plastic Surgery, your surgeon will ask about your goals for the procedure, examine your breast and body proportions, and explain which of the options will be most appropriate for the results you want to achieve. The objective of this careful consultation and planning is to give you beautifully balanced body contours with safe and long-lasting results.
The many options can seem overwhelming at first, but we will help guide you through the process to ensure that you feel comfortable in making informed decisions. You may feel more comfortable making some choices than others. For example, if you have your heart set on silicone breast implants, you may feel unsure about implant placement. As some of the best breast augmentation surgeons in Orange County, our staff of highly trained plastic surgeons will help to provide you with recommendations that will best achieve your ideal look.
What Happens During Breast Augmentation Procedures?
Breast augmentation surgery takes place while you're under general anesthesia. While you are unconscious, the surgeon will make the incision as discussed in your consultation (in the crease under your breast, around the lower edge of your areola, or in your armpit). Your plastic surgeon will then create a pocket in which the implant will sit — either above or beneath your pectoral muscle. After placing your implants, the surgeon uses fine sutures when closing the incisions to make scars as invisible as possible.
The breast augmentation procedure typically takes about one hour. It will take another hour or two to wake up from the anesthesia or sedation, after which you can go home, with a friend or family member to drive you.
What Can I Expect in Breast Augmentation Recovery?
In the first days after surgery, you'll experience some bruising and swelling. Most women can return to light-duty or office-type work after about 48 hours. While you can take brief walks to stimulate your circulation, you'll need to refrain from exercise for two weeks after surgery. After that, you can gradually get back to your exercise routine, resuming more strenuous activities after four to six weeks.
We will provide detailed recovery instructions, including how to contact us with questions or concerns and a plan for follow-up appointments.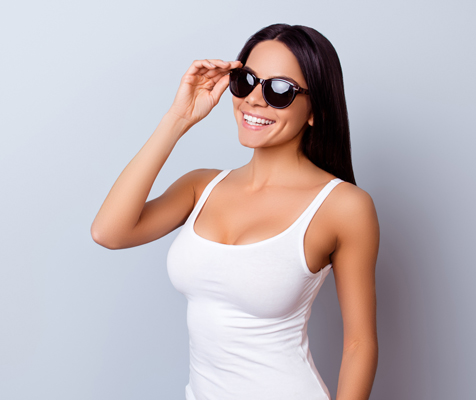 Orange County Breast Augmentation FAQs
Schedule a Consultation in Orange County
Contact us today to schedule a consultation and find out whether breast augmentation may be right for you. We'll answer your questions and explain what you can expect from the procedure. We have five offices serving Orange County and the Los Angeles area: in Orange, Costa Mesa, Tustin, Newport, and Yorba Linda, CA.
The doctors at UCI Plastic Surgery are recognized as leaders in the field of cosmetic surgery, specializing in surgeries of the breast, body, and face. Through their teaching and lecturing roles at UCI, they stay current with state-of-the-art techniques and technology. With their advanced technical skills, they consistently produce better, more natural-looking results for their patients.