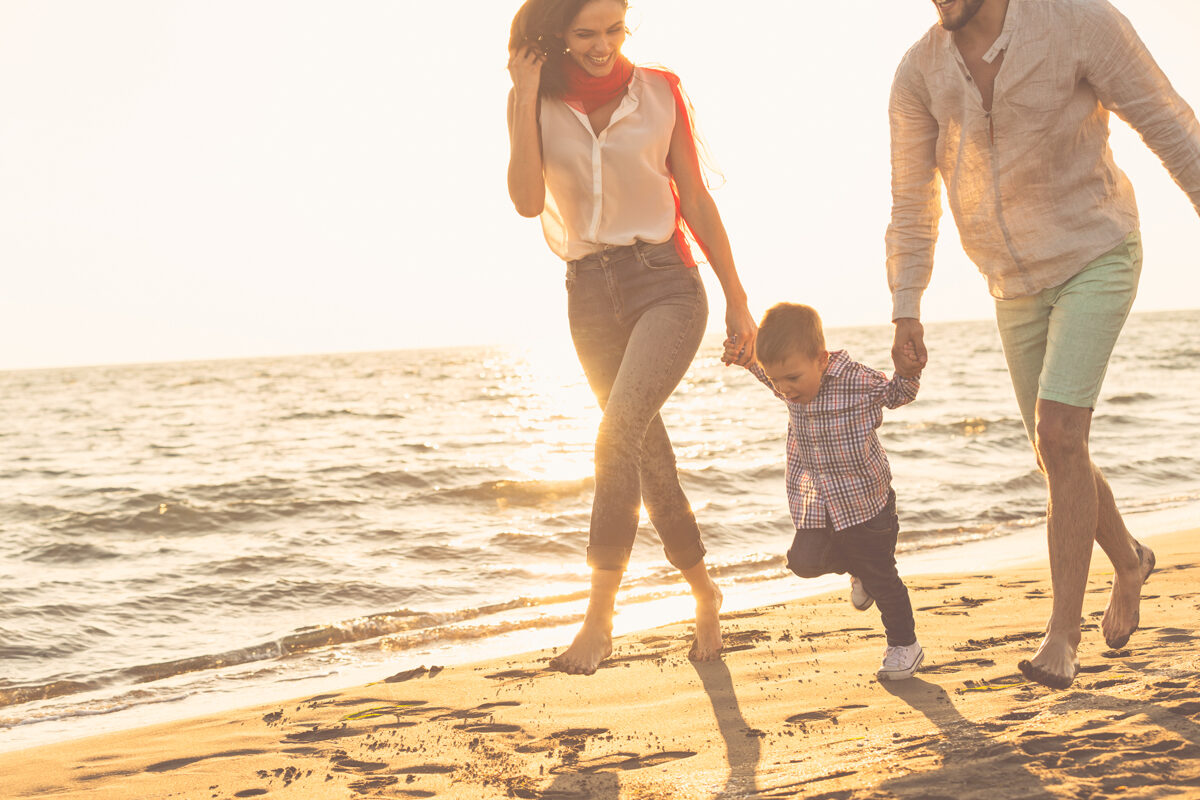 Mommy Makeover by UCI Plastic Surgery
Motherhood is a wonderful thing, but pregnancy can take a toll on your body. So can significant weight gain and loss, even without having a child. A mommy makeover is a customized combination of breast and body procedures that can help you reclaim your younger figure — by lifting your breasts, flattening your abdomen, and eliminating hard-to-lose pockets of fat. It can also include other rejuvenation and body contouring procedures.
To learn how a mommy makeover might benefit you, contact UCI Plastic Surgery to schedule a consultation at one of our five Orange County area locations: in Orange, Costa Mesa, Tustin, Costa Mesa, and Yorba Linda, CA.
What Is a Mommy Makeover?
A mommy makeover is a customized combination of surgical procedures to restore more youthful contours to your body — to undo the effects of pregnancy or significant weight fluctuations and to counter the sagging effects of aging.
A mommy makeover typically features one or more of the following.
Often includes a breast lift to raise and reshape sagging breasts and either breast augmentation to increase breast volume and add medial fullness or breast reduction to make large, heavy breasts smaller. Breast surgery can improve the size, shape, and symmetry of your breasts and give them a more youthful profile.
A tummy tuck can flatten, tone, and smooth your midsection by tightening and repairing stretched abdominal muscles and removing excess fat and loosened skin.
To remove stubborn pockets of fat that don't respond to diet and exercise. Liposuction can supplement a tummy tuck to remove excess fat from your abdomen. It can also slim contours elsewhere on your body, such as your thighs, hips, buttocks, upper arms, or neck.
A mommy makeover doesn't always feature those procedures. You'll decide how to address your cosmetic concerns under the expert guidance of your UCI Plastic Surgery doctor. Other treatments you might wish to add to your mommy makeover include the following:
During your initial consultation with one of our experienced plastic surgeons, we will discuss your goals and explain all your options. Together, we will design a customized mommy makeover plan that suits your budget and lifestyle and gets you the results that you're looking for.
Why Might I Consider a Mommy Makeover?
A woman's body doesn't always spring back to its former lines and curves after having a child or losing a significant amount of weight. Aging alone, without pregnancy or weight changes, can result in sagging, loose skin, and unwanted bulges of fat. A mommy makeover can restore your younger, pre-pregnancy or pre-weight-change contours, giving you a slimmer, shapelier body that you'll be proud to show off in a bathing suit or form-fitting clothes.
Consider restoring your confidence in your body and yourself with a mommy makeover if these issues concern you.
Abdominal bulge and flaps of excess belly skin
Sagging, deflated, overfull, or asymmetrical breasts
Pockets of fat that resist slimming with diet and exercise
Abdominal bulge and flaps of excess belly skin
Pregnancy and weight gain can strain the muscles and stretch the skin of your abdomen in permanent ways that no amount of exercise can repair. The abdominal muscles can weaken and become separated to the point where they can no longer hold your belly flat. The skin on your stomach can become loose and wrinkled, hanging in folds. A tummy tuck can correct these problems as part of a mommy makeover.
Sagging, deflated, overfull, or asymmetrical breasts
Pockets of fat that resist slimming with diet and exercise
View our gallery of before-and-after pictures to see the transformative and natural-looking results of our work. It should be noted that every patient is an individual, and results may vary.
Am I a Good Candidate for a Mommy Makeover?
You may be a good candidate for a makeover if you are struggling with any of the issues listed above and you are:
In good overall health.
Close to your ideal weight.
Not a smoker.
Able to take time off to rest and recover (with no heavy lifting, including of children, for at least six weeks).
Willing to closely follow pre- and post-operative instructions.
Realistic in your expectations for your results.
Start Your Journey Today!
UCI Plastic Surgery is a leader in the field of cosmetic surgery. Each of our specialists is highly knowledgeable, trained, and committed to bringing our patients the latest advancements in the field. Learn how our experts can help you obtain industry-leading results by scheduling a consultation today.
What About Timing After Having Children?
We generally recommended waiting at least six months after you've stopped breastfeeding until you start to think about a mommy makeover. By then, your breasts should have returned to their regular size, and your weight will be more stable, which will help provide longer-lasting results for your makeover. You should also be at and able to maintain a consistent body weight. It can sometimes take a year or more before your body has reached a new state of "normal" and you're ready for a mommy makeover.
Every woman experiences the recovery process from childbirth uniquely. Some mothers may find they're ready to undergo the procedure sooner, while other women's bodies take longer to settle into a stable form after pregnancy. Your initial consultation at UCI Plastic Surgery is your opportunity to discuss the timing of your procedure and determine the best course of action for your body and goals.
What Can I Expect in Recovery?
You'll need time for rest and recovery after your mommy makeover. How much time and what limits you'll need to put on your activities will depend on the specific combination of procedures. Most patients should expect to reduce their activities and avoid strenuous exercise for three to six weeks while their bodies heal. That includes restrictions on lifting and carrying children. If you're a mother with multiple responsibilities, you'll need extra help and support during this time.
After your surgery, we'll fit you with bandages and compression garments to speed the healing process, minimize swelling, and reduce the risk of infection. Your surgeon will provide you with detailed post-operative care instructions to ensure a quick and healthy recovery. These instructions may include:
How to care for the areas where you had surgery.
Medication to manage discomfort and promote healing.
When you can expect to return to work.
What to watch for during the recovery process.
A schedule of follow-up appointments.
The results of your mommy makeover will appear gradually in the weeks after surgery, as swelling subsides. Most patients see full results in three or four months. That's when you'll want to be out and about, with pride in your new contours when wearing exercise outfits, swimsuits, and form-fitting clothes.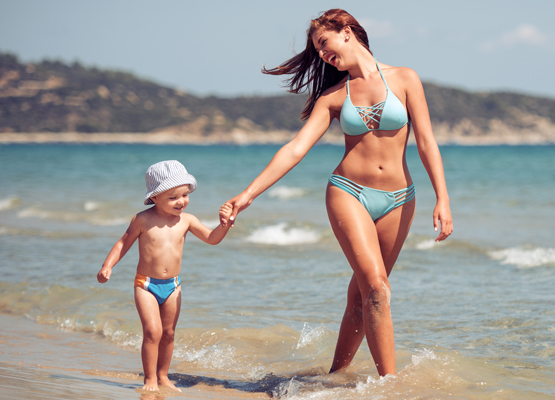 Contact us today to schedule a consultation and find out whether a mommy makeover may be right for you. We'll answer your questions, suggest which combination of procedures might be of greatest benefit to you, and explain what you can expect the treatment. We serve Los Angeles County and Orange County region with offices in Orange, Costa Mesa, Tustin, Yorba Linda, and Newport Beach.
The doctors at UCI Plastic Surgery are leaders in the field of cosmetic surgery. Through their teaching and lecturing roles at UCI, they stay current with state-of-the-art techniques and technology. With their advanced technical skills, they consistently produce better, more natural-looking results for their patients.