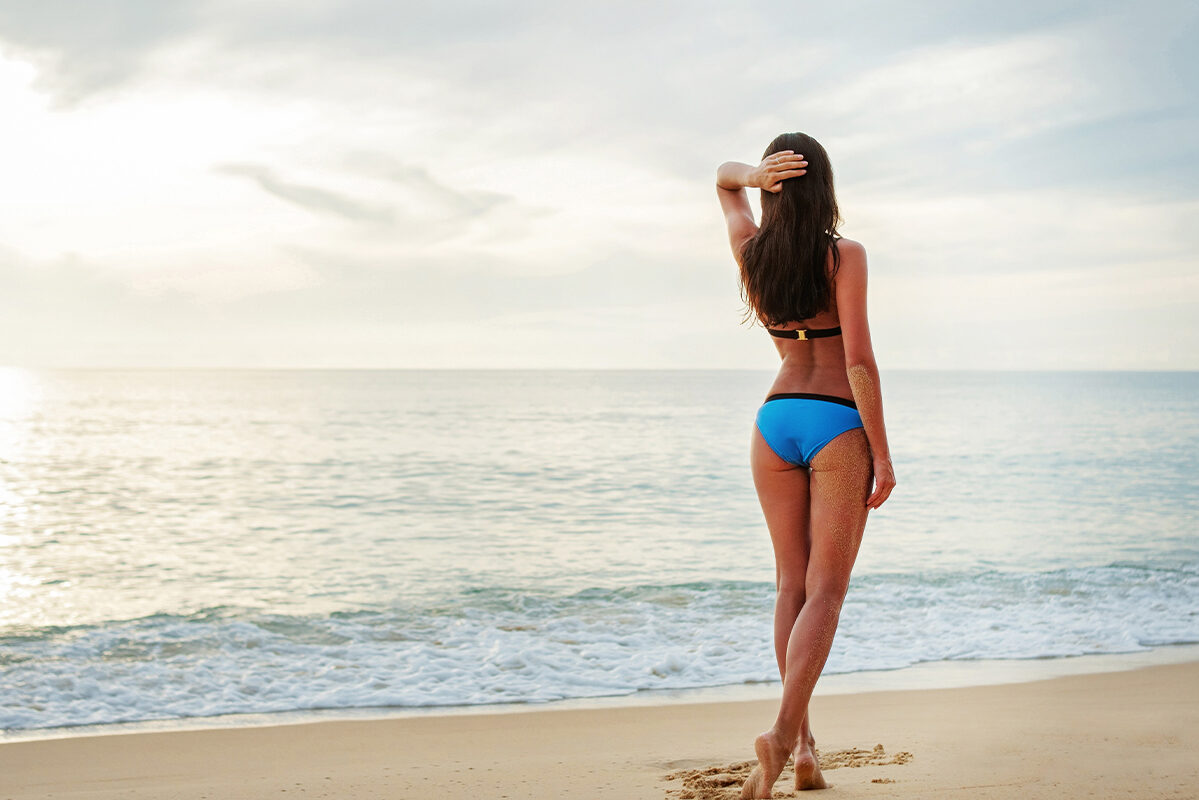 What Is a Brazilian Butt Lift?
The Brazilian Butt lift uses natural fatty tissue to augment the buttock. Through a series of lipo-injections, patients can get larger, shapelier buttocks with greater projection.
Reasons to Choose the Brazilian Butt Lift
The Brazilian Butt Lift is typically chosen by women who feel that larger buttocks would enhance overall body proportions.
Enlarging the buttocks works to reduce a woman's waist-to-hip ratio, without increasing her overall body mass. The procedure is also less invasive than buttock augmentation with implants.
The Brazilian Butt Lift:
Uses natural fatty tissue
Increases buttock size/projection
Reduces waist-hip-ratio without increasing BMI
The procedure is often purely elective, to meet cosmetic goals. However, buttock augmentation with fat transfer may also help treat some deformities or disfiguring traumatic injuries.
FAQ About Brazilian Butt Lift
Below are some of the most common questions about butt augmentation. If you have a question we haven't covered, please call one of our trained plastic surgeons at UCI Plastic Surgery or contact us through our secure form.
The Brazilian Butt Lift works by removing excess fat from some place on your body and redistributing it to your buttocks.
The first step is performing liposuction on a harvest site on your body. The doctor will determine where your body stores fat that can be used. The abdomen, thighs or flanks are common areas. After liposuction, the fat is cleansed and purified. In a fan pattern, the fat is carefully injected into the buttocks. The area may also be massaged briefly to ensure even distribution.
After the Brazilian Butt Lift, the doctor will send you home with specific post-operative instructions. You may need help getting home and some assistance for the first 12 to 24 hours of recovery. Activity will be limited, but you should walk shortly after surgery. Your incision sites will be covered with gauze and tape. As you heal, you will gradually regain your energy and then be able to ease back into your normal routine.
You may experience some swelling, bruising and discomfort, after the Brazilian Butt Lift. Pain can be managed with a prescription medication. In some cases, the fat is reabsorbed by the body. Special techniques and staged procedures are intended to prevent or minimize resorption. You will review all risks of Brazilian Butt Lift surgery during your consultation at UCI Plastic Surgery.
Start Your Journey Today!
UCI Plastic Surgery is a leader in the field of cosmetic surgery. Each of our specialists is highly knowledgeable, trained, and committed to bringing our patients the latest advancements in the field. Learn how our experts can help you obtain industry-leading results by scheduling a consultation today.