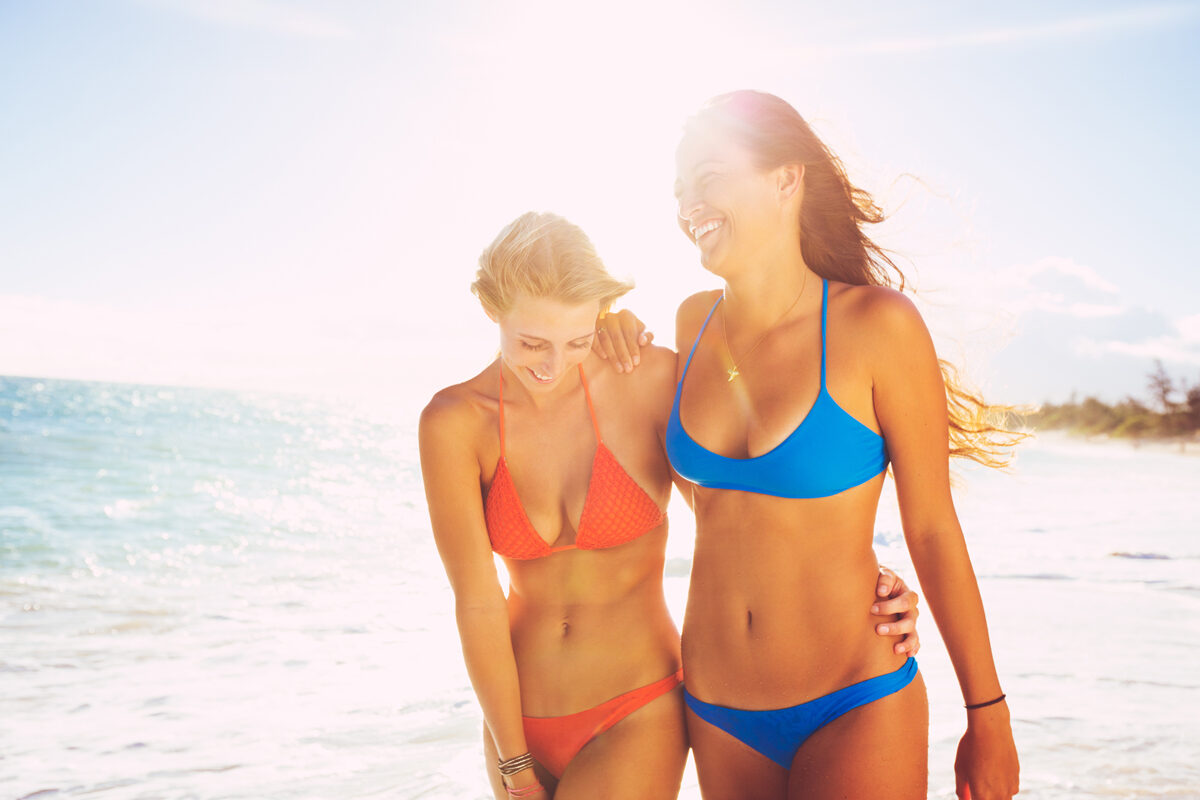 Revision Breast Surgery and Implant Exchange
Revision breast surgery, also known as breast implant revision or corrective breast augmentation, is a procedure to remove or replace breast implants. The surgery's goal might be to change the size or type of implant or to correct a problem that has occurred with the original implants.
When a complication with the original implants leads to the need for revision surgery, it's essential to choose a surgeon with the skill and sensitivity to correct the problem safely and restore your peace of mind. To learn more about our practice and how our skilled plastic surgeons can address your implant concerns, contact UCI Plastic Surgery to schedule a consultation. We have five locations serving Orange County and Los Angeles County: in Orange, Costa Mesa, Tustin, Yorba Linda, and Newport Beach, CA.
Why Might I Consider Breast Implant Revision?
You might choose to have your breast implants removed or replaced for any of a range of reasons, from cosmetic preference to medical necessity. Breast implant manufacturers state that implants are not lifetime devices, and breast augmentation patients should plan for replacement at some point. But the timing of that replacement will vary widely. There is no defined expiration date for a breast implant. Many women are happy with their implants for 10 to 15 years or longer, while others experience problems before that, or choose to have the implants removed or replaced for personal reasons.
Here are some of the reasons women consider revision breast surgery.
These issues vary in frequency, and some are quite rare. Because so many women undergo breast augmentation in the United States, it is common for plastic surgeons to handle breast implant complications and aesthetic concerns. If you are dissatisfied with the results of a previous breast augmentation, we encourage you to schedule a consultation at UCI Plastic Surgery to discuss the possibility of surgical revision.
Start Your Journey Today!
UCI Plastic Surgery is a leader in the field of cosmetic surgery. Each of our specialists is highly knowledgeable, trained, and committed to bringing our patients the latest advancements in the field. Learn how our experts can help you obtain industry-leading results by scheduling a consultation today.
What Does Breast Revision Surgery Entail?
At UCI, our skilled surgeons customize breast implant revision to address your particular concerns and any complications related to your breast implants.
In its simplest form, the surgery replaces the existing implants with a new set of a different size or type. This surgery follows the same steps as the original implant procedure in incision and implant placement.
When the surgery is necessary because of capsular contracture or the rupture of a silicone implant, a doctor removes tissue with the implant. En bloc implant removal extracts the problematic tissue and the implant together, in one piece. When this can happen safely, it is the preferred method, but it is not always possible. Your surgeon will advise you on the safest and most effective way to remove your implant.
When an implant has shifted out of position, the surgery to move it back into place may include the use of supportive tissue called acellular dermal matrix (ADM) in the breast to hold the implant in place. Strattice and Alloderm are two forms of ADM. The patient's collagen gradually replaces ADM to create a thicker and stronger layer of tissue than would have developed otherwise.
It's possible to combine breast revision surgery with a breast lift to reshape the breasts, especially when the patient is having their implants removed and not replaced or replacing large implants with smaller ones.
Breast revision surgery usually takes place while the patient is under general anesthesia. The length of the procedure will depend on the extent of the corrections. After the surgical team has completed their work and you are fully alert, you will be able to go home with a friend or family member to drive you.
What Can I Expect in Recovery?
Recovery after revision breast surgery is usually much like your experience after the original augmentation procedure. You should expect to take about a week off from work and avoid strenuous activity for about three weeks. Initial bruising and swelling from the procedure begin to disappear after two or three weeks, and typically resolve fully after three to six months.
Recovery may take longer if you have complex revision surgery, such as repair of capsular contracture or symmastia, or if you have had implants moved from the subglandular position (within the breast tissue, in front of the chest muscles) to the submuscular position (behind the chest muscles).
FAQ About Revision Breast Surgery
The following are some common questions about corrective breast augmentation at UCI Plastic Surgery. Please contact our plastic surgery offices if you need additional information.
Contact us today to schedule a consultation and learn more about breast revision surgery. Our surgeons will answer your questions and explain how the procedure can address your concerns. We serve Orange County and the Los Angeles area, with offices in Orange, Costa Mesa, Tustin, Yorba Linda, and Newport Beach, CA.
The doctors at UCI Plastic Surgery are leaders in the field of cosmetic and reconstructive surgery. Through their teaching and lecturing roles at UCI, they stay current with state-of-the-art techniques and technology. With their advanced technical skills, they consistently produce better, more natural-looking results for their patients.