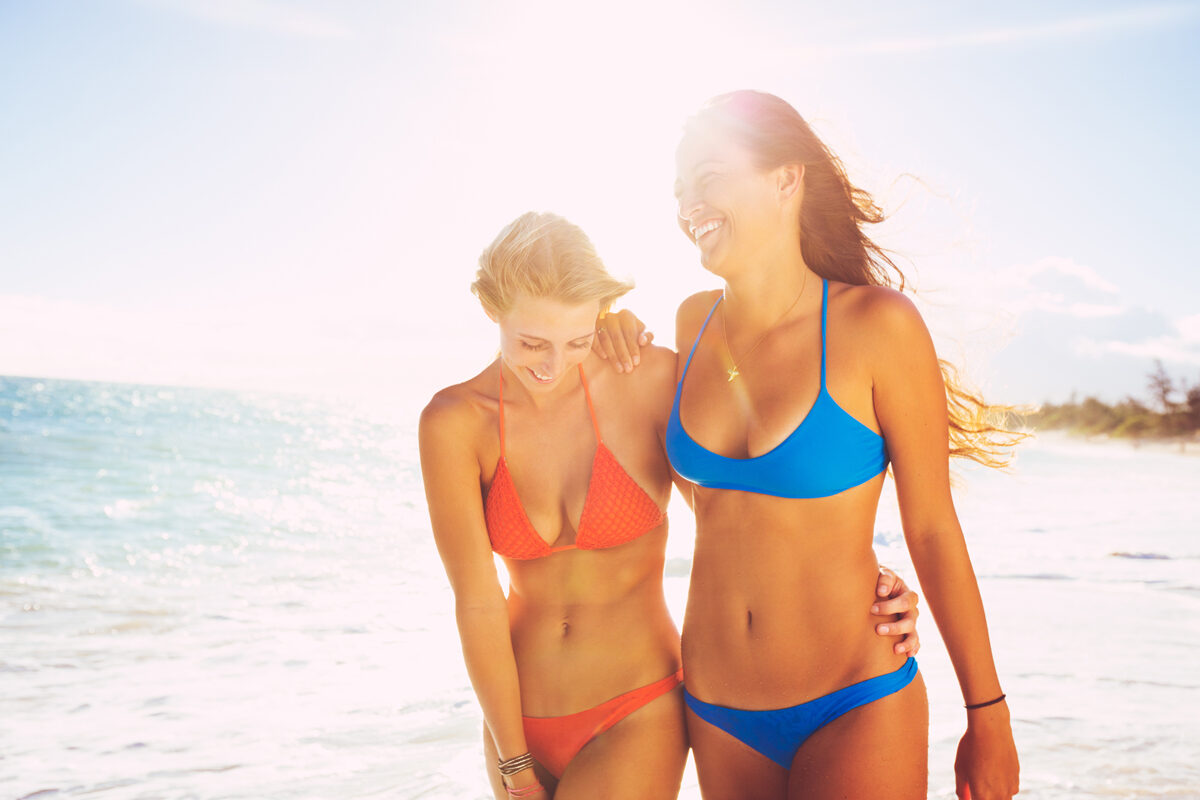 Orange County Breast Surgery Specialists
Breast surgery can enlarge or reduce the size of a woman's breasts, improve their shape, or eliminate sagging to create a more feminine and youthful figure. Surgery can also remove excess tissue from a man's chest to sculpt a more masculine contour. Breast surgery is sometimes necessary to correct problems with or adjust previous implant procedures.
The doctors at UCI Plastic Surgery are leaders in the field of cosmetic and reconstructive surgery. With advanced technical skills, they consistently produce better, more natural-looking results for patients. We serve Orange County and the Los Angeles area, with offices in Orange, Costa Mesa, Tustin, Yorba Linda, and Newport Beach.
Breast augmentation increases the size of your breasts and enhances their shape with implants. You might choose to have breast augmentation to bring the proportions of your body into better aesthetic balance and accentuate your femininity, to restore lost volume after childbearing and breastfeeding, or to improve the symmetry of your breasts.
A breast lift corrects sagging breasts, a problem that can develop with age or as a result of childbearing or weight fluctuations. Sagging breasts can sometimes be present at puberty. A breast lift changes the shape and projection of your breasts to create a younger-looking, rounder, more uplifted profile, while also making the breasts firmer.
Revision breast surgery aims to remove or replace implants from a prior procedure. The surgery's goal might be solely aesthetic — to change the size or type of the implants. Or, it might be to correct a problem with the implants, as can happen when an implant ruptures, shifts from its original position, or in case of a painful condition called capsular contracture.
Breast reconstruction can restore a feminine figure after a mastectomy. The doctors at UCI Plastic Surgery customize the procedure for each patient, using a range of reconstructive procedures. The goal is always to restore a woman's pride in her body.
Male breast reduction is a procedure to remove excess tissue from male breasts (also known as gynecomastia) to produce a more masculine appearance. Gynecomastia can result from hormones, drug use, or other lifestyle-related factors. If a man's breasts remain overly full despite diet and exercise, male breast reduction can correct the problem.
Consult With the Experts in Orange County
To learn more about cosmetic breast surgery at UCI Plastic Surgery, please contact us today to schedule a consultation. Our doctors will answer your questions and explain what each of the options can do for you. Through their teaching and lecturing roles at UCI, our skilled surgeons stay current with state-of-the-art techniques and technology — always maintaining a priority focus on patient satisfaction and safety. We serve Orange County and the Los Angeles area, with offices in Orange, Costa Mesa, Tustin, Yorba Linda, and Newport Beach.