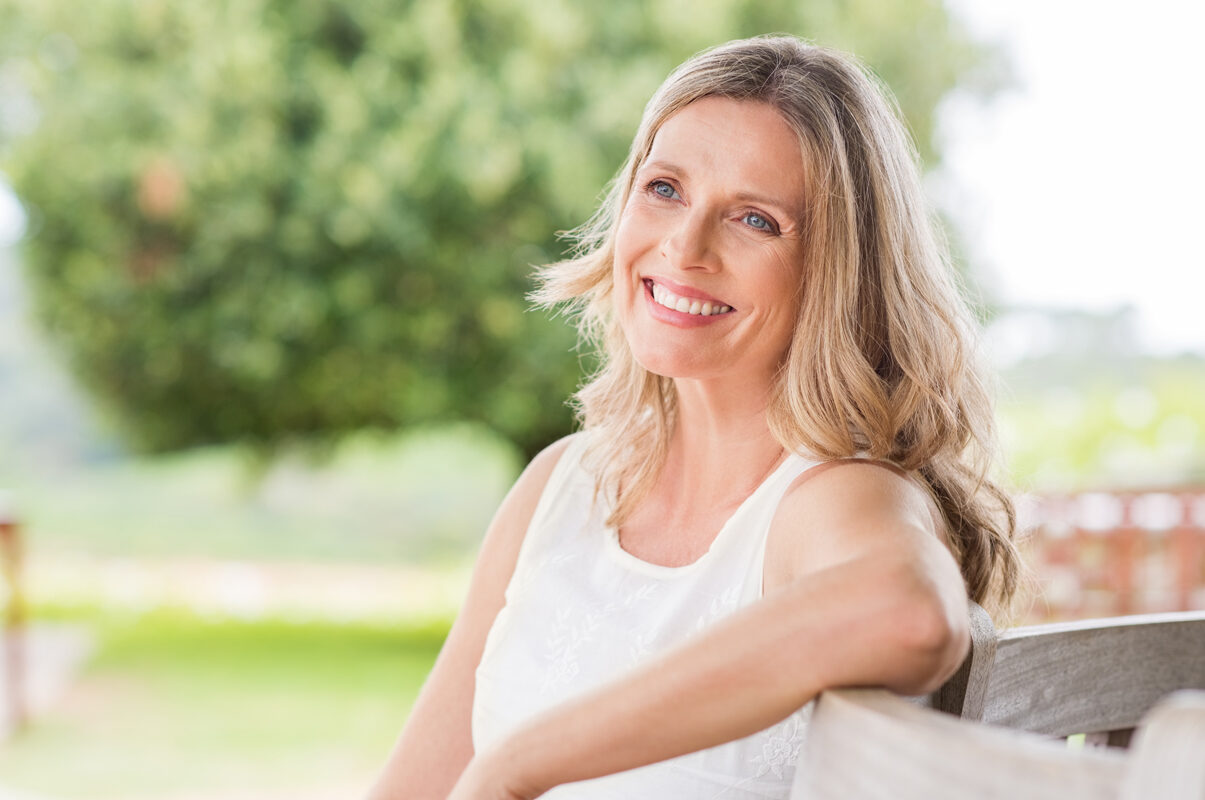 Orange County Facelift at UCI Plastic Surgery
It's an unfortunate fact of life that our faces age. Our skin loosens and becomes less resilient over time. Gravity pulls the skin and underlying tissue down — forming jowls and sagging cheeks. Sun damage, air pollution, and genetics can combine to speed this process, leaving you looking older than you feel inside.
Facelift procedures reverse this process, making you look years younger. And today's facelifts, in the hands of a skilled and experienced plastic surgeon, produce such natural-looking results that people you meet are likely to notice that you look great without suspecting that you've had facial plastic surgery.
Having a facelift can make you look and feel younger and give you a boost of self-confidence. To learn more about what a facelift can do for you, contact UCI Plastic Surgery to schedule a consultation at one of our five locations in Orange, Costa Mesa, Tustin, Yorba Linda and Newport Beach, CA. A board-certified plastic surgeon will be happy to meet with you to discuss your goals.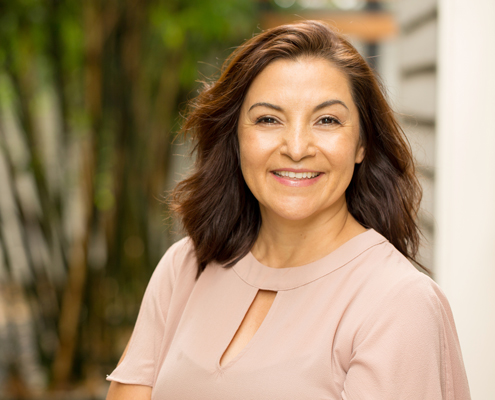 A facelift, or rhytidectomy, is a surgical procedure to reverse the most visible signs of facial aging. This facial rejuvenation procedure accomplishes this by reshaping the underlying facial muscles and ligaments, removing excess skin and fat, and repositioning facial skin for a smoother, more youthful appearance. A facelift eliminates the sagging, drooping effect of lax skin and softens or erases facial wrinkles and creases.
This technique of restructuring facial tissue from the inside, starting with the underlying muscles — the superficial muscular aponeurotic system (SMAS) — smooths, lifts, and refines facial features without distorting them. The natural-looking results of modern facelifts are a far cry from the stretched look we may associate with facelifts from our parents' generation. The new techniques also produce long-lasting results: SMAS facelifts typically look great for 10 or 15 years.
A facelift is a highly customized procedure, and the doctors at UCI Plastic surgery work with each patient to carefully plan and execute a tailored procedure. We address your specific aging issues while enhancing the unique features of your face.
There are two main types of facelifts:
A full or "standard" facelift corrects moderate to advanced signs of aging from the neck and chin up through the middle of the face. It removes jowls and sagging skin under the chin, refines the jawline, smooths facial creases around the mouth, and gives a younger look to the face and neck.
A mini-facelift uses shorter incisions to correct moderate signs of aging in the lower face. It eliminates sagging jowls and gives more definition to the jawline.
Why Might I Choose to Have a Facelift?
The main benefit of a facelift is a younger, more alert, and more energetic appearance. A facelift can make you look 8 to 10 years younger.
You might choose to have a facelift if you are bothered by or feel self-conscious about:
loose, sagging skin on the lower part of your face (skin laxity)
jowls
excess fat in your jawline or under your chin
neck bands
wrinkles, lines, and creases below your eyes, in your cheeks, or around your mouth and jawline
Am I a Good Candidate for a Facelift?
You are probably a good candidate for facial surgery if you are:
bothered by loose, sagging skin on your face and neck or by prominent facial wrinkles and folds
in good health
a non-smoker
You may be ready for a facelift if you find that your regimen of skin creams and other products is no longer giving you the look you want, and that nonsurgical treatments such as Botox® and dermal fillers aren't enough to correct advancing signs of facial aging.
The ideal facelift candidate also has good skin elasticity and a strong bone structure. Having softer, more elastic skin can give your facelift results a smoother, more refined appearance. A robust underlying bone structure will also help your facelift surgeon achieve the best results. If you have weaker facial features, you might consider supplementing your facelift with facial implants or dermal fillers to improve underlying facial structure.
If you smoke or use tobacco, you will need to quit a month before your surgery and remain tobacco-free for at least a month after.
Start Your Journey Today!
UCI Plastic Surgery is a leader in the field of cosmetic surgery. Each of our specialists is highly knowledgeable, trained, and committed to bringing our patients the latest advancements in the field. Learn how our experts can help you obtain industry-leading results by scheduling a consultation today.
Your Personal Consultation
A one-on-one consultation will be the very first step you'll take on the road to revitalizing your appearance with a facelift. Your UCI facial plastic surgeon will thoroughly review your medical history and discuss your goals and expectations for the procedure. Your doctor will evaluate your skin and facial anatomy to determine the appropriate approach to restoring a more youthful image to your face. Your surgeon will also examine your hairline so they can be sure to place the incisions as inconspicuously as possible. During your consultation, your surgeon will likely take some "before" photos to compare with the final outcome.
World-Class Surgeons, Outstanding Results
Whether you'd like to restore a younger look regain your ideal figure, the surgeons at UCI Plastic Surgery have the experience and skill to produce beautiful and natural-looking results.
What Happens in a Facelift Procedure?
Your facelift surgery will take place while you're under general anesthesia. Your surgeon will make incisions along the hairline — downward from the temples, in the natural folds around the front of your ear, to the base of your hair. In some cases, they may need to create another incision in the natural skin crease under the chin. Through these incisions, the surgeon reshapes the underlying tissue and muscle to restore the youthful contours of your cheeks, chin, and neck. Then, they carefully reposition your skin over the re-sculpted facial structure to create a firm, smooth appearance. They remove any excess skin and close your incisions with fine sutures to protect the hair follicles.
The procedure typically takes three to five hours, depending on the extent of the surgery. It will take another hour or two to wake up from the anesthesia. You will need to arrange for a friend or family member to bring you home.
A mini facelift follows the same procedure but involves shorter incisions around the ears and takes less time. The shorter incisions give the surgeon access to the underlying muscle and tissue for reshaping, but do not allow for the removal of excess skin.
What Can I Expect in Recovery?
After your procedure, you will have the option of staying overnight for pain control and nursing care, or you may return home with bandages over the treated area. You may also have surgical drains in the incisions to help drain fluids and reduce swelling. In the first days after surgery, you'll experience some bruising and swelling, which will gradually fade over the course of a month or two. Once the incisions have healed, you can use makeup or other accessories to hide any lingering discoloration.
Expect to spend two or three weeks resting after the procedure before you return to work and other social activities. We advise you to avoid strenuous activity or exercise for about four weeks after surgery.
We will provide detailed recovery instructions, including how to contact us with questions or concerns and a plan for follow-up appointments.
As your face continues to heal, you will notice that you look much younger than you did before your procedure. Newport Beach facelift patients are often pleasantly surprised by their youthful appearance when they first see their final results in the mirror. Many tell us it is like looking into the past at a younger version of themselves.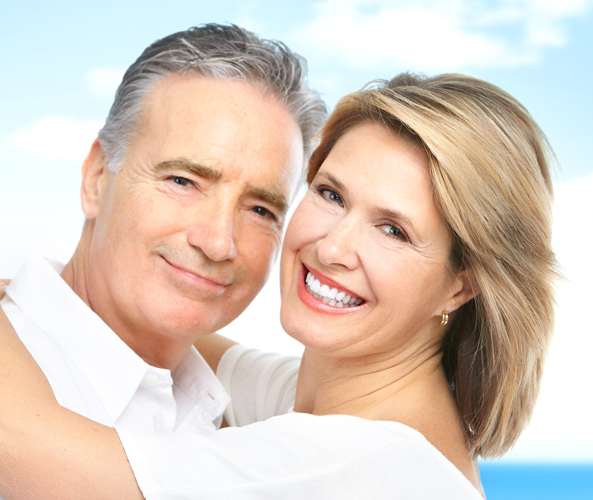 Face lift Irvine, CA - Q&A
Contact us today to schedule a consultation and find out whether a facelift is right for you. We'll answer your questions and explain what you can expect from the procedure. We serve the Los Angeles area, with offices in Orange, Costa Mesa, and Tustin, CA.
The doctors at UCI Plastic Surgery are leaders in the field of cosmetic surgery. Through their teaching and lecturing roles at UCI, they stay current with state-of-the-art techniques and technology. With their advanced technical skills, they consistently produce better, more natural-looking results for their patients.