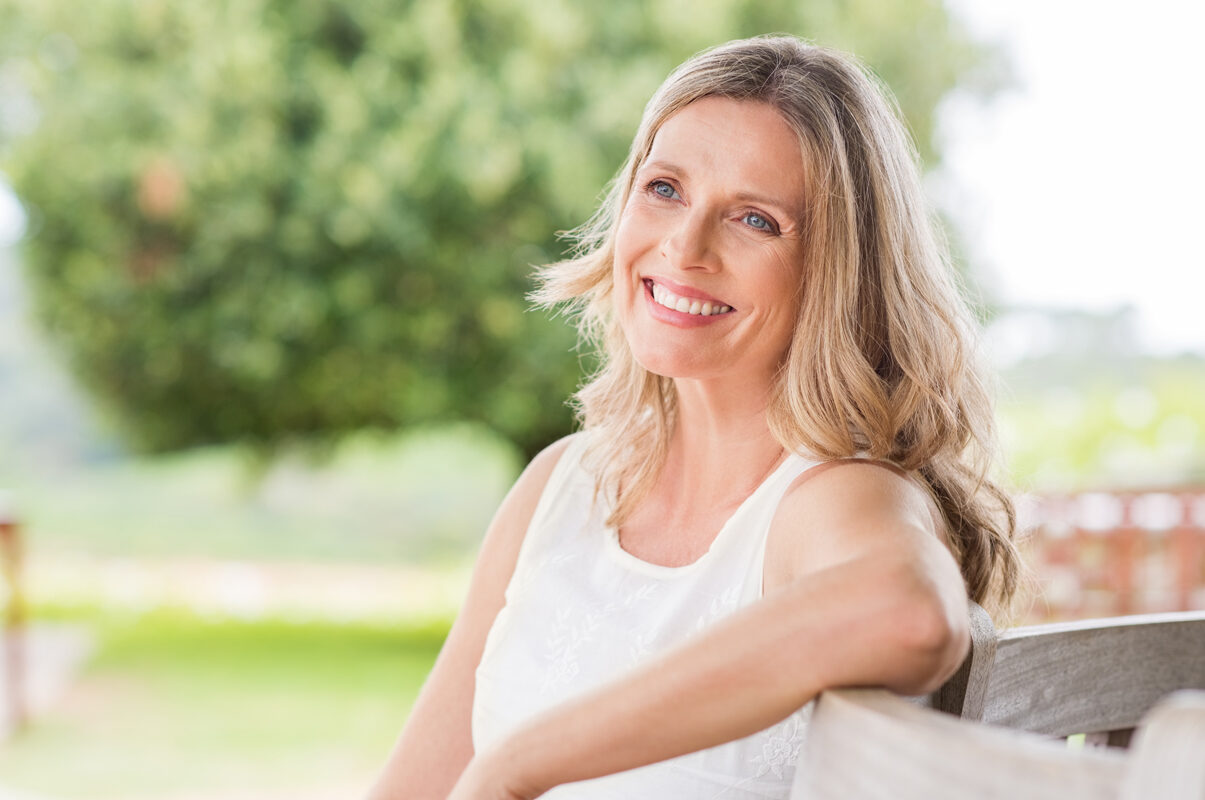 Fat Grafting in Orange County
Fat grafting, also called autologous fat transfer or fat injections, is a procedure that uses your body's excess fatty deposits to reduce fat volume in one part of the body and add it in another. It can fill hollowed areas in your face to make you look younger and your skin appear healthier. Or, you might choose to use this approach to add fullness to your lips or other parts of your body, such as your hands, breasts, or buttocks.
The results of fat grafting are natural-looking and long-lasting, as the transferred fat settles into its new position and develops a blood supply.
To learn more about how fat grafting can improve your appearance, contact UCI Plastic Surgery to schedule a consultation at one of our five Los Angeles-area locations: in Orange, Costa Mesa, Tustin, Yorba Linda, and Newport Beach, CA.
Why Might I Consider Fat Grafting?
Fat grafting is an attractive option because it makes two changes in a single procedure — removing fat from a part of your body where you don't want it, and smoothing, plumping, or filling another area that needs more volume. Fat grafting has the added appeal of using only tissue from your body, instead of synthetic or manufactured substances.
You might consider fat grafting to address problems on different parts of your body.
On your face, fat grafting can:

Add volume to your cheeks or under your eyes to correct a sunken or hollowed look.
Fill in and smooth facial lines and wrinkles.
Soften more pronounced lines and creases, such as laugh or smile lines (nasolabial folds) or forehead lines.
Plump your lips.
Raise depressed scars (from acne, for example) to make them less noticeable.
Make your facial skin look smoother and healthier.
On your body, fat grafting can:

Reduce excess fat where you don't want it — on your abdomen, thighs, hips, or buttocks, for example.
Add volume where you'd like more — to your breasts, buttocks (a Brazilian butt lift), or hips.
Fat grafting can also smooth and rejuvenate the backs of your hands. You may choose to combine it with other procedures, such as breast augmentation with implants, to enhance and improve the results.
To undergo fat grafting, you must have an adequate surplus of fatty tissue at the donor site — often the hips, thighs, midsection, or buttocks. You should also have realistic expectations for what outcomes the procedure can produce. Though the correction does not last a lifetime, it can have long-term benefits for your skin's appearance.
You should also understand that fat grafting alone can't dramatically increase your breast size. Fat grafting can boost your breast volume by one or two cup sizes. For more significant changes, implants are a better option, or implants combined with fat transfer.
Start Your Journey Today!
UCI Plastic Surgery is a leader in the field of cosmetic surgery. Each of our specialists is highly knowledgeable, trained, and committed to bringing our patients the latest advancements in the field. Learn how our experts can help you obtain industry-leading results by scheduling a consultation today.
What Does the Fat Grafting Process Entail?
Fat grafting involves a three-step method:
First, the surgeon removes excess fat from the donor site (most commonly the abdomen or inner thigh) using liposuction. This procedure has a slimming effect by reducing fat deposits in that area.
Second, they process the "harvested" fat to remove fluid and unwanted tissue and to select the living adipose fat cells.
Third, they inject the purified fat cells into the desired areas.
The procedure typically takes about an hour. More time may be necessary if your surgeon is harvesting and grafting a large amount of fat, or if they are grafting the fat into more than one recipient site.
What Can I Expect After the Procedure?
You will be able to go home after your fat grafting surgery. If your treatment involves general anesthesia, you'll need to arrange ahead of time for someone to drive you. You may want to have someone drive you even if your surgeon used a local anesthetic, as the treated areas may be sore.
You can expect some swelling and bruising for the first few days, so you should plan to spend the first week at home with no or limited social and professional interactions. If you experience any discomfort, your plastic surgeon may prescribe medication to help manage it. By the second week, you'll begin to look and feel better, though some bruising and swelling may persist. You should be able to conceal any remaining discoloration with makeup.
Recovery from fat injections varies widely from person to person, so the precise timing of your experience will be difficult to predict. By the third week, most patients begin to look and feel more like themselves, though some residual swelling may persist for a few more weeks. Most patients are able to return to work and resume their normal routines ten days to two weeks after the procedure. Some schedule the procedure on a Friday so that they take only the following week off from work. We will schedule follow-up appointments with you to ensure that your recovery and improvement are progressing as planned.
Please note that as much as 50% of the fat maybe resorbed after just one session of fat grafting. Future injections may yield a large amount of surviving fat.
Questions and Answers About Fat Grafting
The plastic surgery team at UCI Plastic Surgery has provided answers to some of the most popular questions about fat grafting. If you would like further information, please schedule a consultation.
Schedule a Consultation in Orange County
Contact us today to schedule a consultation and find out whether fat grafting may be right for you. We'll answer your questions and explain what you can expect from the procedure. We have five Los Angeles-area offices: in Orange, Costa Mesa, Tustin, Yorba Linda, and Newport Beach, CA.
The doctors at UCI Plastic Surgery are leaders in the field of cosmetic surgery. Through their teaching and lecturing roles at UCI, they stay current with state-of-the-art techniques and technology. With their advanced technical skills, they consistently produce better, more natural-looking results for their patients.