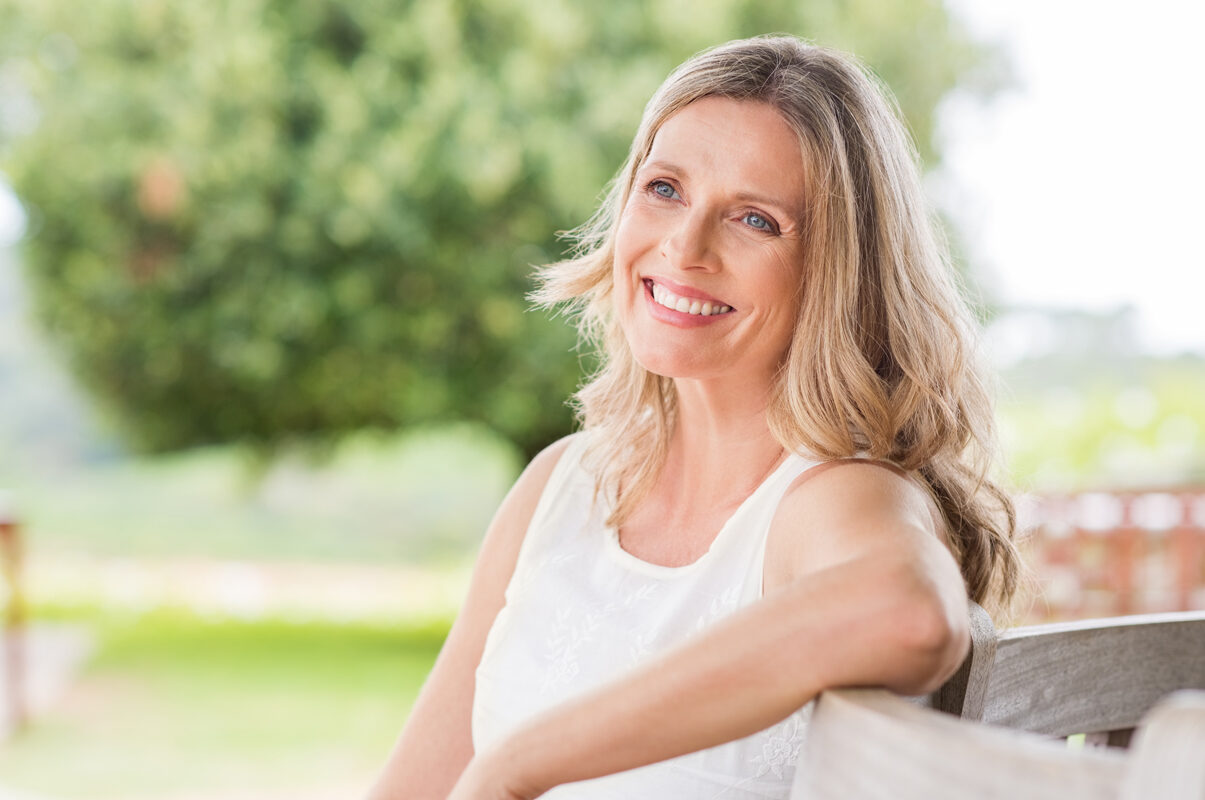 Neck Lift at UCI Plastic Surgery
Loosened skin, deep folds, and excess fat in the neck can make you look older than you feel. A neck lift is a procedure to tighten and smooth the skin on the neck to give you a more youthful appearance. It can include liposuction to remove pockets of fat. You can combine a neck lift with a facelift to rejuvenate your neck and lower face — removing excess skin to correct jowls or a "turkey neck."
To learn more about what a neck lift can do for you, contact UCI Plastic Surgery to schedule a consultation at one of our five Orange County locations: in Orange, Costa Mesa, Yorba Linda, Newport Beach, and Tustin, CA.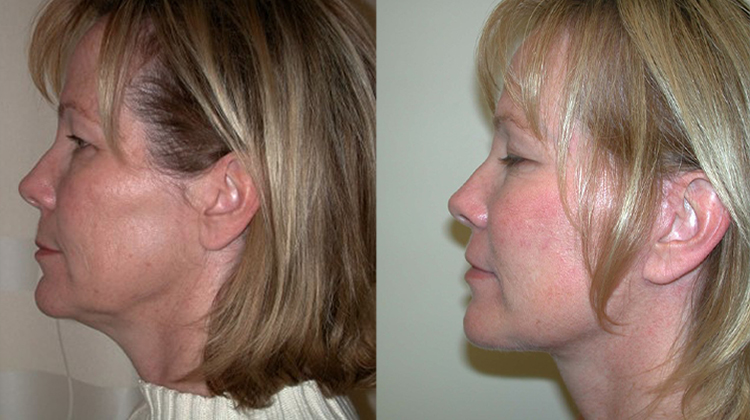 A neck lift, or lower rhytidectomy, is a surgical procedure to improve the appearance of your neck and make you look younger. The surgery tightens the neck's skin by removing excess tissue that has stretched due to aging or significant weight loss. It may also involve tightening underlying muscles and connective tissue to create a firmer structure.
If pockets of excess fat are contributing to a sagging appearance, the procedure may include liposuction. You can also get Botox® injections to address fullness or "bands" on your neck.
A neck lift is a highly customized procedure, and the doctors at UCI Plastic surgery work with each patient to carefully plan and execute a tailored procedure. We address your specific aging issues while enhancing the unique features of your neck and face.
Why Might I Choose to Have a Neck Lift?
You might choose to have a neck lift if you feel self-conscious about:
Loose skin on your neck
Hanging skin that forms jowls or a "turkey wattle"
Excess fat under your chin
Muscle banding — the vertical ridges that can form in the neck, especially when you clench your jaw
When your neck shows signs of aging before your face, a neck lift alone, without a facelift, may be a good solution, possibly combined with liposuction or Neurotoxin (such as Botox®) treatment in the chin and neck.
When combined with a facelift, a more comprehensive procedure can also correct wrinkles, lines, and creases below your eyes, in your cheeks, or around your mouth and jawline.
Am I a Good Candidate for a Neck Lift?
You are probably a good candidate for a neck lift if you are:
Bothered by loose, sagging skin on your neck or under your chin or by prominent muscle banding
In good health
A non-smoker
If you smoke or use tobacco, you will need to quit a month before your surgery and remain tobacco-free for at least a month after.
Your Personal Consultation
A one-on-one consultation will be the first step you'll take on the road to revitalizing your appearance with a neck lift. Your UCI plastic surgeon will thoroughly review your medical history and discuss your goals and expectations for the procedure. They will evaluate your skin and facial structure to determine the appropriate approach to restoring a more youthful image to your neck and chin. During your consultation, your surgeon will likely take some "before" photos to compare with the final outcome.
Start Your Journey Today!
UCI Plastic Surgery is a leader in the field of cosmetic surgery. Each of our specialists is highly knowledgeable, trained, and committed to bringing our patients the latest advancements in the field. Learn how our experts can help you obtain industry-leading results by scheduling a consultation today.
What Happens in a Neck Lift Procedure?
Your neck lift surgery will take place while you're under general anesthesia. The surgeon begins by making incisions behind the ears, beneath the chin, or in both locations, depending on the issues you're having corrected. Your plastic surgeon will then work to repair the underlying structure of your neck, reshaping and removing tissue as necessary while strengthening your neck muscles.
During your neck lift, your surgeon may also remove excess fat by using liposuction to further define your neck and jawline. Before closing your incisions, they'll pull the skin tight and remove any excess to achieve a taut and toned appearance.
The procedure typically takes one to three hours, depending on the extent of the surgery. It will take another hour or two to wake up from the anesthesia. You will need to arrange for a friend or family member to bring you home.
If you are having Botox® injections to eliminate muscle bands as part of your neck lift treatment, you'll schedule these as a separate in-office procedure. Treatment with Botox® takes about 15 minutes and involves no downtime.
What Can I Expect in Recovery?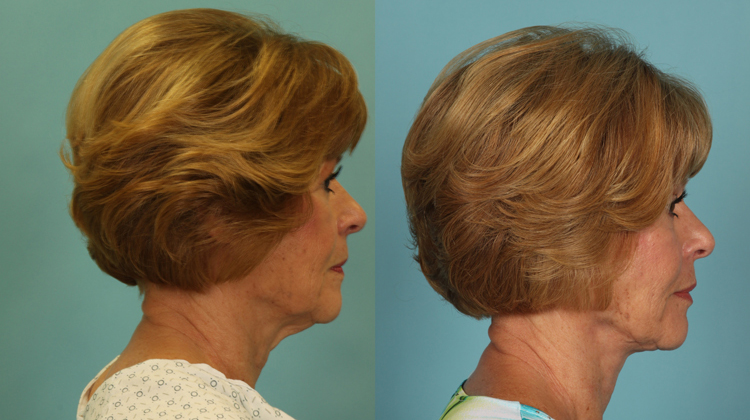 In the first days after surgery, you'll experience some bruising and swelling, which will gradually fade. We may provide you with a compression bandage to wear in the first week after surgery to minimize this bruising and swelling, and instructions to keep your head elevated. There also may be a small drain left in the neck to help with fluid which would be removed in 1-3 days.
You'll need to spend 10 days to two weeks recovering at home following your neck lift procedure — a little longer if you opted to combine your neck lift with other facial surgeries. You'll be able to resume light physical exercise after about three weeks, slowly building up to your normal physical routine over the next few weeks.
You'll see the improvements from your neck lift once the initial swelling subsides. It can take another few months for residual swelling and bruising to completely disappear. That's when you'll see your ultimate results.
The results of your neck lift are long-lasting, but they aren't permanent. Your skin will continue to age, and some loosening may occur with time. If, after several years, your neck's appearance starts bothering you again, you may return for a follow-up surgery to refresh the improvement. At that time, you might also consider other procedures for a more comprehensive rejuvenation.
Before your surgery, we'll provide you with pre-operative instructions that will help set you up for a successful operation. These guidelines will likely recommend that you stop the use of specific medications like aspirin, non-steroidal anti-inflammatory drugs, and blood thinners in the weeks leading up to your facelift, as all of these pharmaceuticals can increase the risk of bleeding. Some herbal and vitamin supplements may heighten the chances of excessive bleeding as well. In addition to eliminating medications that may be problematic, your surgeon may prescribe antibiotics to ward off a potential infection after the surgery.
It's also crucial that you do not smoke. Smoking can diminish blood flow to the skin, and, as a result, some smokers may experience necrosis, or skin death, at the incision sites if they continue to smoke before and after surgery. Most plastic surgeons recommend that their patients quit smoking for at least the month before and the month after surgery.
Wear loose, comfortable clothing on the day of your procedure. Choose a button-down shirt or blouse you can put on and take off without pulling it over your neck and head.
Contact us today to schedule a consultation and find out whether a neck lift is right for you. We'll answer your questions and explain what you can expect from the procedure. We serve Orange County and the Los Angeles area, with offices in Orange, Costa Mesa, Yorba Linda, Newport Beach, and Tustin, CA.
The doctors at UCI Plastic Surgery are leaders in the field of cosmetic surgery. Through their teaching and lecturing roles at UCI, they stay current with state-of-the-art techniques and technology. With their advanced technical skills, they consistently produce better, more natural-looking results for their patients.