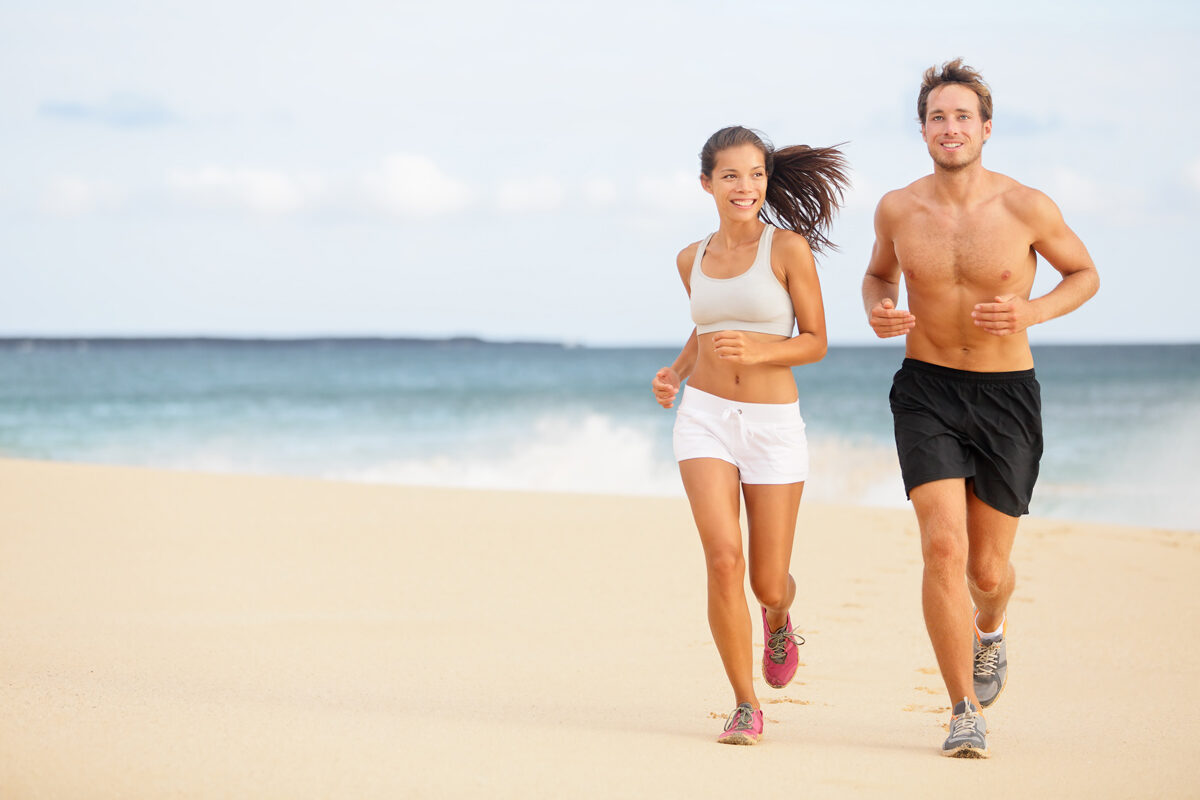 Liposuction in Irvine, Orange County CA
You eat a healthy diet and are physically active, but you still have localized bulges of fat you can't shed. You're not alone with this problem. As we mature and our weight fluctuates, many of us develop unwanted pockets of fat in specific parts of our bodies. If that describes you, you may be a good candidate for liposuction with UCI Plastic Surgery.
Liposuction slims and reshapes selected areas of the body to improve your contours and balance your proportions.
Our team of plastic surgeons is skilled in using liposuction to sculpt and re-contour your body. To learn more about liposuction in Orange County and what it can do for you, contact UCI Plastic Surgery to schedule a consultation at one of our convenient locations. We have offices in Orange, Costa Mesa, Tustin, Newport, and Yorba Linda, CA.
Liposuction is a minimally invasive procedure to remove excess fat from areas of the body. It uses a cannula (thin surgical tube) to suction fat out of the treated area and smooth the remaining tissue for a contoured, natural-looking appearance.
While liposuction removes fat from your body, it is a body-contouring procedure and not a weight-loss method. Liposuction procedures aim to reduce stubborn diet- and exercise-resistant pockets of unwanted fat in specific parts of the body, not to remove large amounts of fat over broad areas.
Why Might I Consider Liposuction in Irvine, CA?
Liposuction can trim your waistline, flatten a double chin, or remove excess fat from your chest or thighs. It's an excellent long-term solution to localized pockets of fat that resist slimming despite your best efforts in the gym and the kitchen.
Fat can persist in your body for many reasons, including:
A slowing metabolism
The after-effects of pregnancy
Genetics
Longer hours spent working at a desk
An injury or other medical conditions that may limit mobility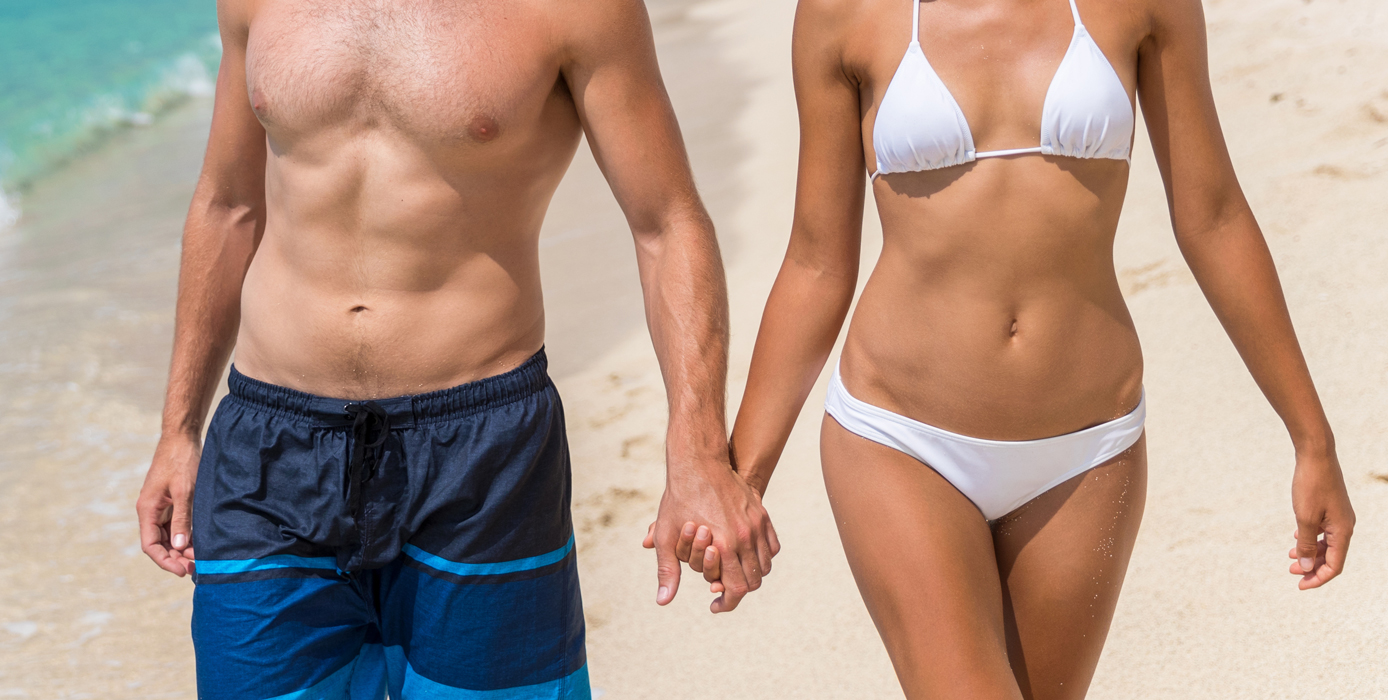 Liposuction is a way to put the finishing touches on your weight-management efforts by slimming the areas of your body that most stubbornly retain excess fat. Popular parts of the body for liposuction treatment in women include the following:
Abdomen
Chest and back
Hips and thighs
Upper arms
Buttocks
Calves and ankles
Chin and neck
For men, the most popular treatment areas include the following:
Chin and neck
Abdomen
Chest
A surgeon can inject a portion of the fat removed with liposuction into another part of the body in a fat grafting procedure to add volume where it is lacking.
Fat grafting can:
Fill lines, wrinkles, and creases on the face
Add volume to hollowed cheeks
Plump the lips
Augment a woman's breasts
The best candidates for liposuction are in good health, within 20 to 30 pounds of their ideal weight, and have good skin tone but still find themselves troubled by excess fat.
Start Your Journey Today!
UCI Plastic Surgery is a leader in the field of cosmetic surgery. Each of our specialists is highly knowledgeable, trained, and committed to bringing our patients the latest advancements in the field. Learn how our experts can help you obtain industry-leading results by scheduling a consultation today.
What to Expect During the Liposuction Procedure
When you have liposuction at UCI Plastic Surgery, you will be under general anesthesia. Your surgeon will make tiny incisions near the treatment area, through which they'll insert a cannula into the layer of fat beneath the skin. A cannula is a thin tube connected to a vacuum for the removal of fatty tissue. Your plastic surgeon will carefully maneuver the cannula to break up the underlying fat and remove it from your body.
The length of the procedure will depend on the extent of your concerns. It can range from under an hour to more than three hours.
When you are alert again, after waking up from the anesthesia, you will be able to go home. You'll need someone to drive you.
What to Expect in Recovery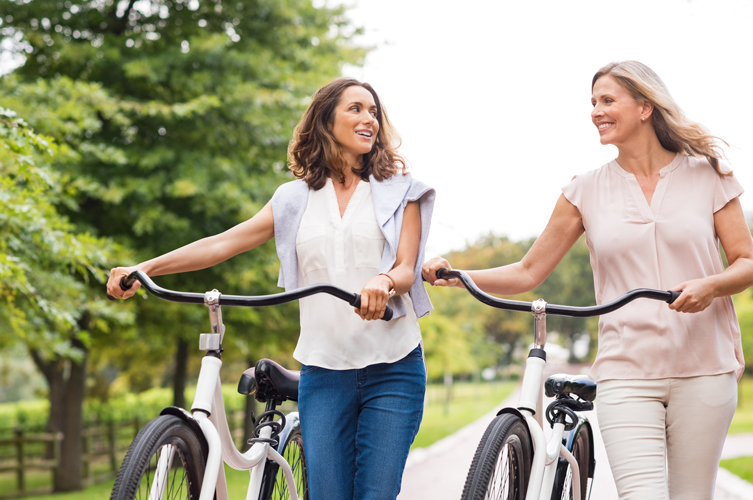 With today's advanced techniques, liposuction recovery can be remarkably fast. You should expect some swelling and bruising at first, which you can control and make more comfortable by wearing a compression garment. That initial response to the procedure will fade as your body heals. Most patients can resume light activities and return to work about a week after their liposuction treatment, depending on the extent and area of the procedure. After that, you'll be able to slowly build up to more strenuous activities over the next few weeks, following your doctor's instructions.
Liposuction removes fat immediately, but it can take a few weeks for the final results to appear as the remaining fat settles into position and your contours even and smooth. The small scars left by liposuction gradually lighten to match your skin color until they are barely visible after about a year.
Liposuction Costs in Irvine
As with most cosmetic procedures, the overall liposuction cost in Irvine, CA, will depend on different factors, each of which will impact the total cost of treatment, including:
The quantity of fat being removed
The number of areas being treated
The type of anesthesia administered
The specific technique employed
Where the practice is geographically located
The skill, credentials, and experience of the surgeon
Whether or not the procedure is performed in conjunction with another treatment
At UPI Plastic Surgery, your surgeon aims to make your aesthetic goals possible at an affordable price.
Contact us today to schedule a consultation and find out whether liposuction is right for you. We'll answer your questions and explain what you can expect from the procedure. We serve the Los Angeles area with offices in Orange, Costa Mesa, Tustin, Newport, and Yorba Linda, CA.
The doctors at UCI Plastic Surgery are leaders in the field of cosmetic surgery. Through their teaching and lecturing roles at UCI, they stay current with state-of-the-art techniques and technology. With their advanced technical skills, they consistently produce better, more natural-looking results for their patients.
FAQs About Liposuction Orange County