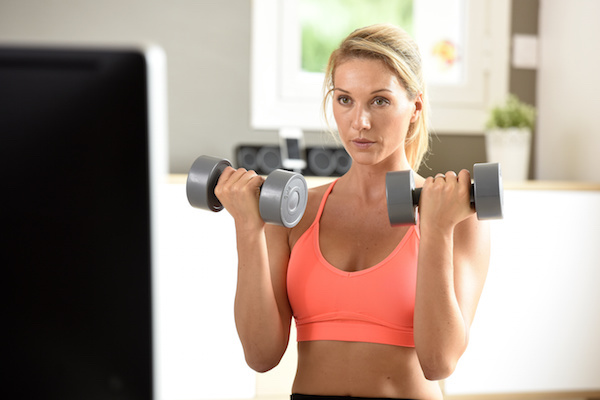 Over time, factors like age, pregnancy, and gravity take an eventual toll on your breasts. As your skin loses elasticity, your breasts may begin to sag and lose their shape. This is called "breast ptosis." While a breast lift procedure can surgically restore the youthful position and appearance of your breasts, there are small, easy things you can do every day to slow ptosis and keep your breasts looking their best.
The board-certified plastic surgeons at UCI Plastic Surgery have helped countless women achieve their aesthetic goals. We know there is no one-size-fits-all solution to address the unique bodies and goals of our diverse patients. We'll take the time to get to know you and your concerns. We'll explain all of your options, and help you determine which procedure or treatment is best suited for your budget, lifestyle and desired outcome.
Natural Remedies for Sagging Breasts
You can't completely restore the original shape and position of your breasts, but there are steps you can take in your daily life to improve the look and lift of your bust. These include:
Posture: Poor posture causes breasts to hang by their own weight, placing tension and pressure on breast tissue which results in sagging. Good posture, on the other hand, helps your body distribute weight evenly and protect against sagging.
Exercise: Not only can chest exercises like pushups, bench presses, arm curls, and swimming improve muscle strength, they improve posture as well.
Healthy diet: A balanced diet feeds and nourishes your skin, keeping it strong, healthy, and resilient. Good nutrition also helps maintain an optimal weight for your body type, preventing excess weight from exacerbating sagging.
Hydration: Your skin comprises cells that are predominantly made of water. When your body is dehydrated, your skin becomes dry and wrinkled. By drinking plenty of water, you can help prevent premature aging and breast sagging.
Support: Properly-fitted bras provide necessary support to reduce the stress and strain on your breasts' muscles and supporting tissues. If you lose or gain weight, make the effort to get properly re-fitted.
Benefits of a Breast Lift
While there are things you can do to postpone breast ptosis, at some point, the effects of aging and gravity are simply inevitable. If you suffer from breast sagging that cannot be sufficiently remedied by other methods, the board-certified plastic surgeons at UCI Plastic Surgery can help with breast lift surgery.
A breast lift can offer you a wide range of benefits, including:
Firmer breast appearance
Improved nipple projection
More attractive breast shape
Youthful breast appearance
Reduced under-breast irritation
Call Today For Your Breast Lift Consultation
If daily at-home methods have failed to create the perky, youthful breast appearance you desire, call UCI Plastic Surgery today to schedule a consultation with one of our skilled board-certified plastic surgeons. Please call 714-456-3077 to schedule a consult at our Orange or Tustin location, or call 949-999-2411 for a consultation at our Costa Mesa location.