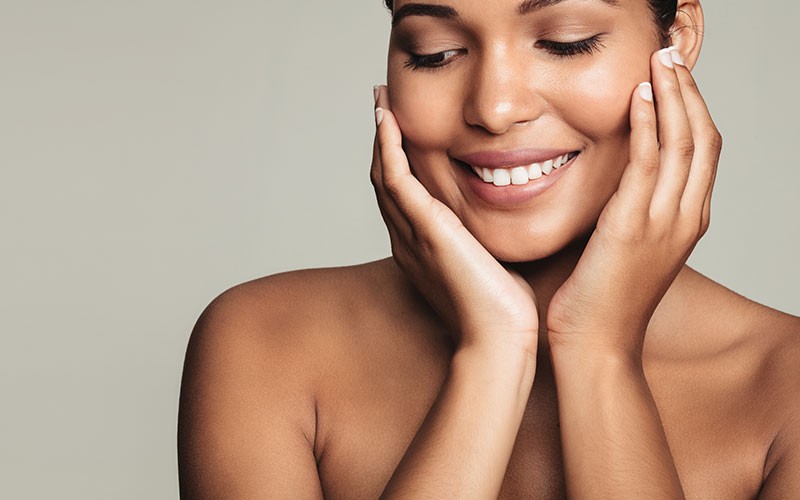 Over the years your skin can take a beating. Sun damage and the aging process can leave your outer layer looking drab and lifeless, not only killing your complexion but your confidence too. But there's an amazing solution to all of your skin woes–microdermabrasion treatments with the DermaSweep.
What DermaSweep Does
DermaSweep is a versatile skin rejuvenation procedure that uses the power of microdermabrasion to refresh and revitalize you exterior. This exfoliating treatment gently removes the topmost layer of the epidermis to reveal smoother, healthier skin while improving blood circulation and spurring the formation of new collagen. It is highly effective at addressing many common skin complaints, such as sun damage, melasmas, dull or oily skin, fine lines and wrinkles, hyperpigmentations, enlarged pores, uneven tone and texture, stretch marks, as well as acne and surgical scars. Quite the resume for a single procedure!
Get an Extra Boost with SkinFusions
But what puts the DermaSweep system above other MedSpa treatments is the addition of targeted skin infusions, or SkinFusions. Each one of these specially formulated mixtures can target a unique skincare need, which allows for a completely customizable procedure that will target exactly what's troubling your skin. There are three to choose from*:
EpiFusions target specific dermatological concerns such as skin lightening and brightening, dehydration, and much more.
PremiumFusions contain powerful, scientifically proven active skincare ingredients including skin transforming peptides, age reversing growth factors, and revitalizing DNA repair enzymes.
PeelFusions boost the benefits of traditional chemical peels through enhanced delivery of the active skincare ingredients for faster results with less peeling and flaking compared to traditional peels.
(*Source: DermaSweep.com)
Safe and Pain-Free Skin Rejuvenation
No pain, no gain? Yeah right! Not only does the DermaSweep provide your skin with glowing results, the procedure itself is essentially painless. And there's little in the way of side effects following treatment either. Most patients experience some skin tightness and mild redness, but those symptoms typically fade within about an hour. But, as always, be sure to discuss any concerns you may have with your UCI Plastic Surgery provider before undergoing the treatment to be sure that the DermaSweep is right for your skincare needs and goals.
Resounding Results After Just One Treatment!
Now you can enjoy a comfortable experience and still get the long-lasting results you're looking for—even after the first treatment. And for the very best possible outcome, a series of three to six treatments will be recommend, spread out over the course of several weeks or months. You can also boost your DermaSweep experience with another MedSpa treatment like a chemical peel for the utmost in skin rejuvenation. And don't forget your daily skincare routine either. You can keep your outer layer looking fabulous everyday with our ZO Skincare line. And last but not least, your diet, lifestyle habits, and genetics can all play a role in the quality of your skin, so be sure to take good care of your body inside and out.
Reinvigorate You Skin with DermaSweep in Southern California at UCI Plastic Surgery
Sweep away what's bothering your skin with DermaSweep. If you would like to find out more about this rejuvenating procedure, please schedule your initial consultation at our Orange, Costa Mesa, or Tustin locations today. Our dedicated team is committed to helping all of our Southern California patients achieve their cosmetic enhancement goals to look their absolute best.