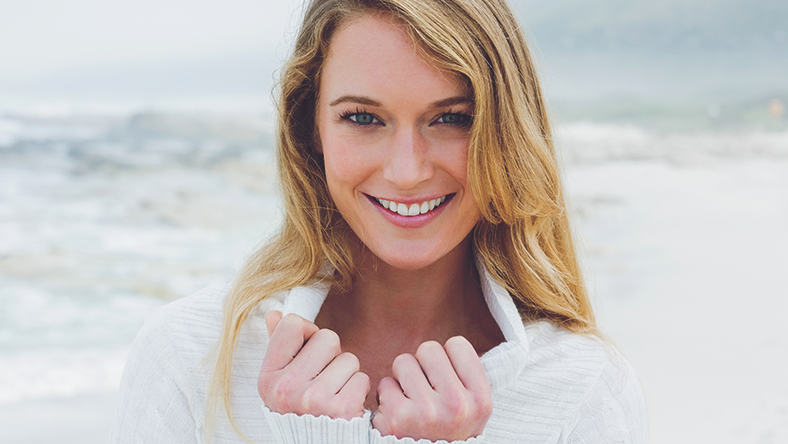 Do you ever wish you had a second chance at beautiful skin? Regardless of the products you may have tried, damaged and dull skin still manages to stick around, often leaving you feeling as though flawless skin is impossible. The fine lines, enlarged pores, and uneven texture persist no matter what you try.
If you ever wished you could just start over with a bright, new, and youthful layer of skin, then DermaSweep™ may be an effective option for you. DermaSweep not only combats a number of skin concerns, but its incredible design addresses your skin concerns while simultaneously promoting healthy and rejuvenated skin over time.
What DermaSweep Can Do For You
DermaSweep is a form of microdermabrasion that eliminates the top-most layer of skin to rid the surface of dead and dull cells that stick around, giving you an aged and tired appearance. Non-surgical and minimal downtime means that you will be back to work in no time, with a brighter, more youthful complexion. DermaSweep can address a number of skin concerns including:
Dull skin
Sun damage or age spots
Uneven skin texture
Enlarged or clogged pores
Oily skin
Thick skin
Fine wrinkles
If you have been struggling with one or more of these common skin issues and ready for a fresh start, then DermaSweep can transform your skin by completely eliminating that damaged layer of skin.
Three is Better Than One
DermaSweep is effective at rejuvenating and refreshing the skin because it Exfoliates, Circulates, and Infuses your skin with powerful nutrients. These three powerful techniques work beautifully together in order to create skin results that you only dreamt possible.
Exfoliation through DermaSweep's bristle tip system helps improve the skin's tone, texture, and glow. DermaSweep increases circulation in order to eliminate toxins and to promote collagen growth. Finally, DermaSweep infuses Growth Factors, Peptides, Vitamin C, TCA, and Hyaluronic Acid to promote skin health.
The team at Orange County's UCI Plastic Surgery knows that in order for a treatment to be effective, it needs to be comprehensive and address all areas of concern. DermaSweep eliminates the bad, promotes the good, and leaves behind the fantastic—leaving your skin glowing and youthful.
Ready for that Second Chance at Beautiful Skin?
UCI Plastic SUrgery wants all of their California patients to feel confident in their own skin this year—whether they're smiling for sunny selfies or leading a business meeting with confidence. Dull, stubborn skin is no longer here to stay.
DermaSweep is designed to completely eliminate the top, old layer of skin to leave your new skin feeling refreshed and youthful once again. Schedule your initial consultation with our fabulous team at UCI Plastic Surgery to discover what DermaSweep can do for you and your skin.