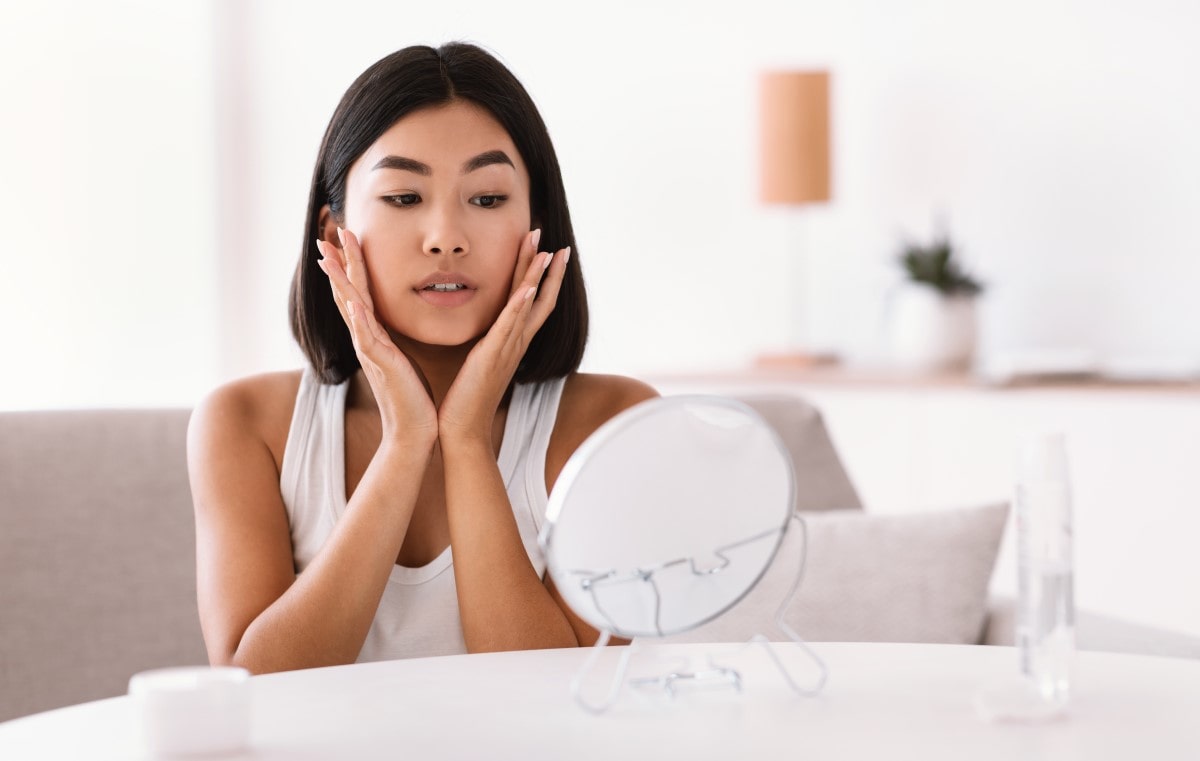 You may assume a facelift is for older people – those in their 60s and 70s whose facial skin is sagging to a significant degree, marked by deeply etched facial lines and wrinkles. It's true many older people can benefit from a facelift, but they aren't the only ones. With advances in surgical techniques, the improvements a facelift can make have become subtler and more natural-looking. With these advances, facelifts have become more popular with younger people. In 2020, surgeons performed more than 52,000 facelifts on patients between the ages of 20 and 54, according to a report from the American Society of Plastic Surgeons.
The Benefits of Having a Facelift at a Younger Age
Recovering from surgery puts a lot of stress and strain on your body, but the younger you are, the faster you will heal. Another factor making recovery faster and easier from a facelift at a younger age is that the changes made in the surgery tend to be less extensive. Correcting skin laxity and facial sagging in its early stages requires less lifting and tightening and may involve smaller incisions.
However, one critical benefit of an earlier facelift is the improvement the procedure can make in your appearance. Today's facelift techniques lift, smooth, tighten, and re-sculpt facial muscles and tissue from below. Combining those "hidden" changes with the removal of excess skin to correct loosening and sagging provides such natural-looking results that people may not guess you had surgery.
These same improvements in facelift techniques enable finer changes and greater customization – what you need to make subtle corrections in the early stages of facial aging. While the goal of a facelift at age 60 or 70 might be to make you look 20 years younger, at 45 or 50, your goal is more likely to look five or 10 years younger. Most younger patients are not looking to make dramatic changes to their appearance, and current facelift techniques provide the precision and flexibility to deliver those results.
Another reason to consider a facelift when you're in your 30s, 40s, or 50s is cost. If you're relying on filler injections, Botox, or other non-surgical treatments to maintain a youthful look, you're spending money on repeated treatments you may no longer need after a facelift. If those non-surgical treatments have stopped delivering the rejuvenating results you want, that may not be money well-spent. Of course, the total price tag of a facelift is more than any single treatment with injectables, but the improvements are far more satisfying, and the results can last for years.
There's no "right" age for a facelift. Your aging timeline is unique to you. You might be one of the lucky people with facial skin that remains smooth and resilient into your 60s, or you could begin to develop jowls, hanging skin, or facial creases in your 30s. The timing of your facelift depends on your facial aging and your ideals for your appearance. If the face you see in the mirror looks older than you feel, a facelift might be worth considering.
Schedule a Consultation in Orange County
If you'd like to find out whether a facelift or another facial treatment might benefit you, contact UCI Plastic Surgery today to schedule a consultation. We will examine your face and neck to evaluate the laxity or resilience of your skin, ask you questions to understand your goals for treatment, and recommend an approach for achieving the desired results. We have five Orange County-area offices: in Orange, Costa Mesa, Tustin, Newport, and Yorba Linda, CA.