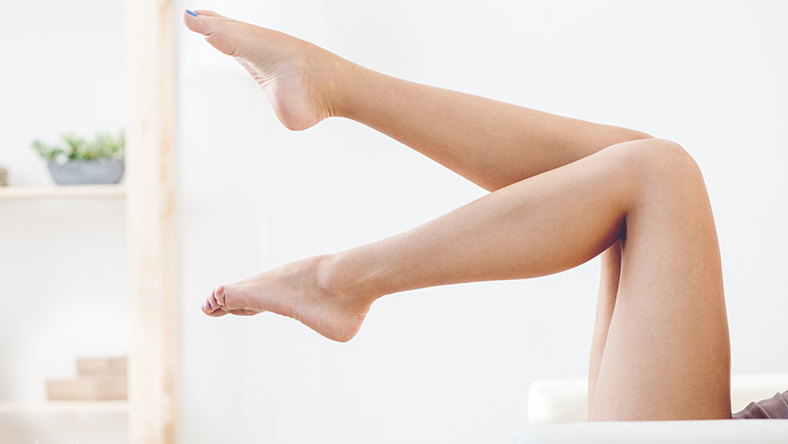 With beach weather right around the corner, it's almost time to put away the sweater and get that new bathing suit ready. But finding the perfect bikini and cramming in extra crunches at the gym aren't the only things to take on before enjoying those sunny summer days in skimpy clothes. Unsightly hairs can be embarrassing and can ruin your self-confidence, so don't let them get in the way of feeling your best this year; try laser hair removal at UCI Plastic Surgery.
Stop the Maintenance Madness
Those pesky growths can be a real pain to keep up with. Waxing, plucking, and shaving can really hurt your skin and drain your pocketbook. They can also make you spend too much time in the bathroom on your morning routine. Stray hairs tend to pop up in peculiar and unexpected places as the years go by, so instead of fighting a never-ending battle against unwanted hairs, put a stop to them for good with the help of lasers.
Laser Hair Removal Explained
Achieving smooth skin may be easier than you think. With innovative laser technology, those tough-to-tame hairs can be a thing of the past. Laser hair removal works by delivering brief, intense pulses of light that are absorbed by the hair follicle and turned into heat. The heat damages the follicle around the bulb and bulge, which prevents further hair growth while leaving the surrounding tissues unharmed. Treatments are fast and can be done on your lunch break or whenever you have a little time to spare. The procedure is relatively painless and there's little to no downtime so that you can get back to more important things in your life.
Everybody's Doing It
While laser hair removal used to target more women, things are starting to change, and more men are getting in the laser hair removal game. Of the 1.1 million plus laser hair treatments performed in the United States in 2016, 17 percent of those procedures were done for men. That's good for a three percent increase over the previous year, and a whopping 46 percent change since 2000. It's something we see throughout our Southern California offices, too. Men are realizing that it's okay to look their best with a little help from the amazing advancements that the cosmetic industry has to offer.
Clear Away Undesirable Hair with Laser Treatments at UCI Plastic Surgery
If you'd like to learn more about hair reduction in Southern California, don't hesitate to schedule your initial consultation at UCI Plastic Surgery's Orange or Tustin locations. Our highly qualified team is here to help answer all of your questions on laser hair removal or any of the other cosmetic procedures we offer.