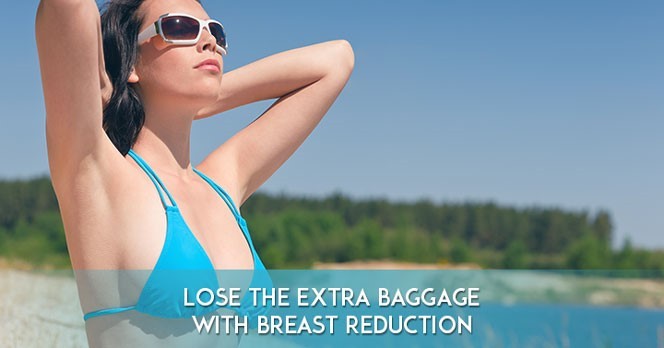 Many women with very large breasts find it difficult to find clothing that fits them properly and may feel that their figure is out of proportion. If you want to achieve a balanced look, talk to us about getting a breast reduction procedure. This procedure could be just what you need to reduce the pain, discomfort, and anxiety you are experiencing and can also help to create a more youthful contour. We use special techniques to achieve the best possible results and create a more attractive silhouette.
Reasons to Get a Breast Reduction in Orange County
Many women undergo a breast reduction procedure to ease the pain and discomfort they are experiencing from having oversized breasts. Large breasts can cause some skin irritation and also limit your daily activities. You may not be able to engage in intense physical exercises or complete vigorous workouts without discomfort. You might also have a hard time finding clothes and bras that fit you properly.
Some of the reasons to undergo this type of breast enhancement procedure include:
Persistent back pain
Limited options for workouts
Skin discoloration
Deep grooves in the shoulders from bra straps
Difficulty finding clothes that fit properly
Increase self-confidence
Improve physical appearance
Undergoing a Breast Reduction Procedure
Breast reduction surgery involves removing fat and glandular tissue to reduce the size of the breasts. The breasts can also be reshaped and repositioned to create a more attractive silhouette. The procedure produces very predictable results and many patients enjoy both aesthetic and psychological benefits from the surgery. Removing excess tissue can alleviate some of the back, neck, and shoulder pain that many women with large breasts experience. You will have some swelling and discomfort after surgery, but once this has resolved, you will have a more balanced silhouette. As long as your skin has good elasticity, you will also experience a tightening effect as the breast tissue heals.
If you are tired of dealing with the effects of oversized breasts, talk to us about the benefits of breast reduction surgery. Schedule your consultation with one of the experienced Orange County plastic surgeons at UCI Plastic Surgery today!