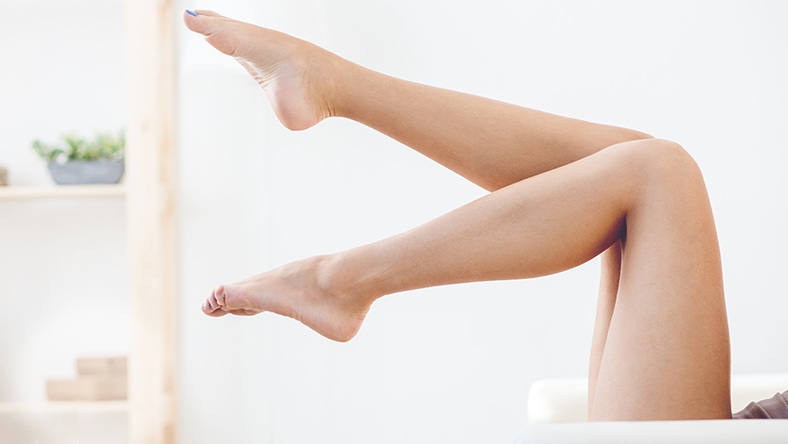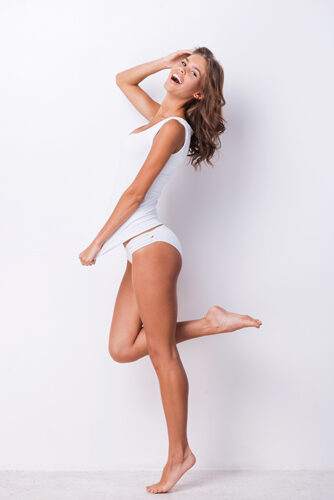 Labiaplasty in Orange County
Labiaplasty is a surgical procedure to change the shape or size of a woman's labia minora or major for more comfort and confidence. 
To learn more about how labiaplasty might benefit you, contact UCI Plastic Surgery to schedule a consultation. We have five locations serving Orange County and Los Angeles County: in Orange, Costa Mesa, Tustin, Yorba Linda, and Newport Beach, CA.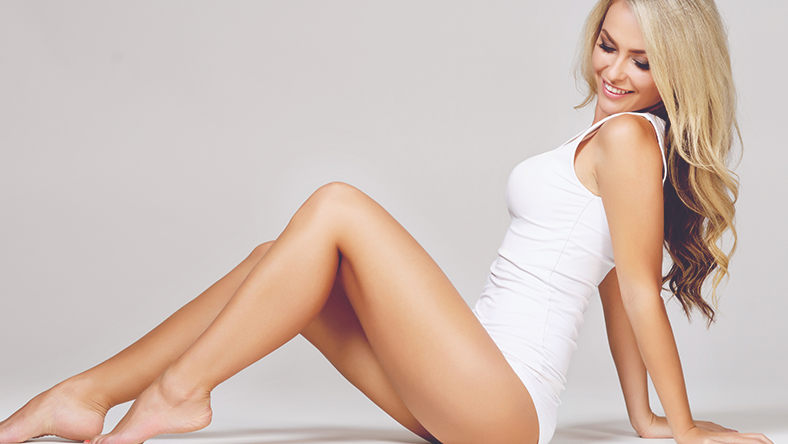 Why Might I Consider Labiaplasty?
Every woman's labia are unique. There is no "standard" or "normal" appearance. However, elongated labia can cause pain, chafing, or discomfort when engaging in everyday activities, especially exercise and activities that put pressure on the genitalia, such as riding a bicycle. Asymmetrical or overly large labia may also be a source of self-consciousness or embarrassment when wearing tight-fitting swim or exercise clothes or when having sex.
You might consider labiaplasty to:
Eliminate chafing and discomfort in everyday activities

Make exercise easier and more comfortable

Relieve discomfort during intercourse

Improve hygiene and remove a contributing cause of urinary tract infections

Improve the appearance of the labia

Bring the labia into symmetry

Remove a source of embarrassment when wearing exercise clothing, swimwear, or other close-fitting clothes

Restore the size and appearance of the labia after changes due to childbirth or weight loss
What Happens in a Labiaplasty Procedure?
Labiaplasty surgery is an outpatient procedure performed under local anesthesia with sedation or under general anesthesia. While you are sedated or unconscious, your plastic surgeon will remove excess tissue from the labia minora through multiple small incisions. When the surgeon has modified the labia to the desired size and shape, they will close the incisions with sutures that naturally dissolve as the incisions heal.
The procedure typically takes about one or two hours. It will take another hour or two to wake up from the anesthesia or sedation, after which you can go home, with a friend or family member to drive you.
What Can I Expect in Recovery?
In the first days after surgery, you'll experience some bruising and swelling. Your surgeon will prescribe medication to reduce the risk of infection and help you manage any short-term discomfort or pain. You can return to work after three or four days. Your surgeon will advise you on when it's safe to resume more vigorous activity. You should refrain from using a tampon or having intercourse for at least four weeks. 
We will provide detailed recovery instructions, including how to contact us with questions or concerns and a plan for follow-up appointments.
Start Your Journey Today!
UCI Plastic Surgery is a leader in the field of cosmetic surgery. Each of our specialists is highly knowledgeable, trained, and committed to bringing our patients the latest advancements in the field. Learn how our experts can help you obtain industry-leading results by scheduling a consultation today.
Schedule a Consultation in Orange County
Contact us today to schedule a consultation and find out whether a labiaplasty may be right for you. We'll answer your questions and explain what you can expect from the procedure. We serve Orange County and the Los Angeles area, with offices in Orange, Costa Mesa, Tustin, Yorba Linda, and Newport Beach, CA.
The doctors at UCI Plastic Surgery are leaders in the field of cosmetic and reconstructive surgery. Through their teaching and lecturing roles at UCI, they stay current with state-of-the-art techniques and technology. With their advanced technical skills, they consistently produce better, more natural-looking results for their patients.