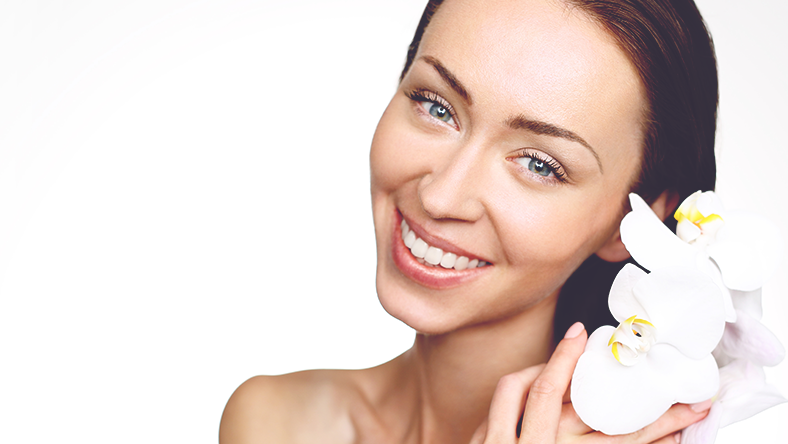 When it comes to our physique, 'plump', 'full', and 'voluminous' tend to have negative connotations. Juvéderm Voluma changes this! "How?" you ask. As we age, our skin loses its natural fullness. A little plumping is just what our faces need to restore their youthful appeal.
Understanding Juvéderm Voluma
Voluma is a non-surgical and minimally invasive injectable treatment that gives lift to tired and flat cheeks. It consists of hyaluronic acid (HA), a molecule that occurs naturally in our bodies. In providing hydration for the skin, HA gives our skin a youthful fullness. Unfortunately, as we age, the amount of HA present in our skin lessens—causing our skin to lose its structure and youthful volume. When injected by a well-trained and experienced hand, Voluma creates a fuller face and more defined cheeks by replenishing the skin's hyaluronic acid levels.
Correct Volume Loss with Juvéderm Voluma
Mimicking your skin's make-up, Voluma lends to a natural looking result. There are many benefits with Voluma, including:
Rejuvenated facial volume
Subtle lift that makes for a youthful profile
Restored contour to the cheeks
Softened fine lines, wrinkles, and facial folds
Enjoy Instantaneous Improvement
Our patients love that they are able to see improvement within their cheeks almost immediately following their Voluma treatment at UCI Plastic Surgery. That said, do keep in mind that it can take a day or two for the results to be fully noticeable. What's more, Voluma is perfect for us here in Southern California who no doubt have busy schedules! Like other injectable treatments, Voluma requires little to no downtime with few (if any) side effects. Most men and women find that the improvement lasts upwards of two years with minimal upkeep.
Juvéderm Voluma at UCI Plastic Surgery
Let plump be a positive for once! Return the youthful fullness to your cheeks! See how Juvéderm Voluma can restore your cheeks by scheduling a consultation at UCI Plastic Surgery.