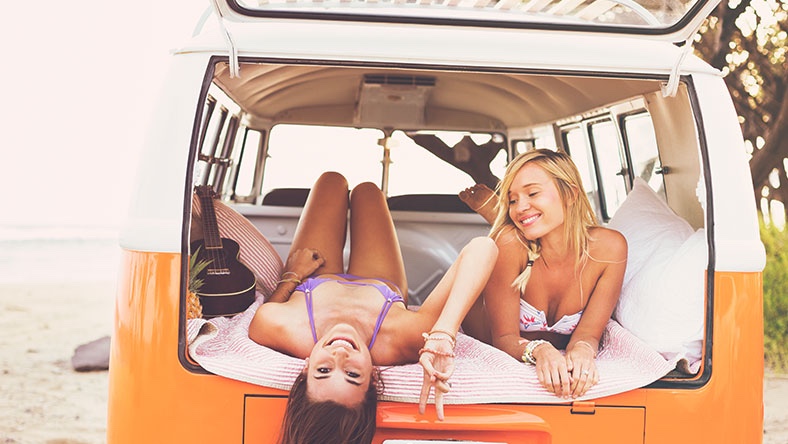 As we enter the hottest, longest days of the year, many of us will be spending our weekends on one of the beautiful beaches of Southern California making memories with friends and family. Whether you're sipping cocktails in Laguna Beach or walking the pier at Santa Monica, you might find yourself spending hours and hours under the bright California sun. As your skincare professionals at UCI Plastic Surgery, it is our job to make sure you are taking good care of your skin so it stays healthy and youthful for many summers to come.
Here are our top skincare tips to help you take good care of your skin during these last couple months of summer.
Find a good sunscreen and use it, use it, use it!
Summer reaches some of its hottest days during the last couple months of summer. This means we are more likely to spend plenty of time outside enjoying the nice weather and basking in that famous golden California sunshine. However, while it may feel nice to lay outside and soak up a few hours of all-natural Vitamin D, these long days in the sun can be doing lots of damage to your skin.
We've said it once and we'll say it again—don't take good sun protection for granted! The suns UV rays are extremely damaging to your skin. Not only do they cause signs of aging, but they can also lead to problems with skin cancer.
Lathering up with a good sunscreen is incredibly important whenever you will be spending some time outside. If you plan on running the boardwalk, jumping into some waves, or maybe even some surfing, look into getting sunscreen that is also sweat/water resistant. Also, just because you have already applied sunscreen before going out doesn't mean you are all set for the day. It is important that you continue to reapply as needed all the way until the sun goes down.
Consider professional peels to address existing sun damage.
As summer continues to wind down, you may be finding yourself with some new spots, lines, or wrinkles in your skin. You may be looking at a recent photo of yourself posted on Facebook or Instagram and wondering "when did I start looking so much like my mom/dad!" It happens to even the best of us.
Signs of aging are a natural part of getting older, and the long days of sun only helps to accelerate the process. If you are wanting to treat your skin to a rejuvenating boost and turn back the years on your appearance, a professional skin peel might be the way to go.
What is the patient-favorite summer skin peel? At UCI Plastic Surgery, our patients have been seeing incredible results with the ZO® Stimulator Peel. This mild exfoliation peel offers men and women very natural-looking improvements to their overall tone and texture. With a personalized stimulator peel, you will notice smoother, brighter skin with no downtime so you can continue to enjoy the summer.
Looking for more summer skincare help?
Give our Southern California aesthetician, Mary Ann Cardoza a call to discuss your unique skincare goals. With over 10 years of professional experience at UCI Plastic Surgery, Mary Ann knows the ins and outs of helping Orange County men and women of Orange County maintain healthy, youthful skin for life. Set up your own personal skincare consultation online to get started.