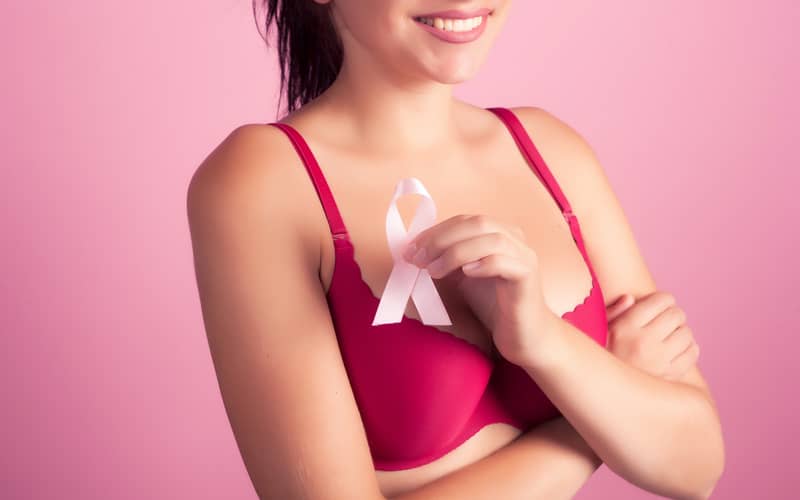 As part of National Breast Cancer Awareness Month, the team at UCI Plastic Surgery wants to help bring attention to breast self-exams. Our board-certified plastic surgeons perform breast reconstruction surgery for many breast cancer patients. We understand the emotional and physical tolls that this disease takes on a patient.
Performing breast self-exams regularly may help you detect symptoms of breast cancer. We encourage you to talk to your doctor about the best preventive care plan for you.
What is a Breast Self-Exam?
A breast self-exam is a visual and physical inspection of your breasts. These exams are performed both in an upright position and lying down.
Why Should I Do a Breast Self-Exam?
The purpose of a breast self-exam is to look for symptoms that could indicate breast cancer. Breast self-exams help you learn what is normal for you, so you are able to identify abnormalities. Breast self-exams are not painful or time consuming and they have no ill effects on your health.
It is important to note that breast self-exams are not a substitute for other medical breast assessments. Regular breast self-exams should be done in addition to breast screenings as recommended by your doctor.
What to Look for in a Breast Self-Exam
As you do your breast self-exam, you are checking the appearance and consistency of your breasts for signs of cancer. The following are findings that you would want to report to your doctor right away:
Dimpling, swelling, ridges, or bulges in the skin or tissue
Thick tissue (tissue that feels thicker or fuller than the rest of your breast tissue)
Skin irritation such as rashes, sores, or scales
Nipple discharge
Pain
Redness or warmth
Lump in the underarm area
A non-inverted nipple that becomes inverted (pushed in)
How to do a Breast Self-Exam
The visual self-exam is best conducted in front of a mirror. Remove any garments covering your chest.
Start with your arms at your sides and take note of the shape, color, and position of your breasts and nipples.
Next, raise your arms overhead and repeat the visual inspection.
Next, place your palms at your hips. Press against your hips to contract your chest muscles and repeat the visual inspection.
Continue with the physical self-exam while standing or sitting upright.
Raise your left arm overhead
Use the pads of your first two fingers on your right hand to make small circular motions across the surface of your breast.
Use light pressure to check the outer tissue, moderate pressure for middle tissue, and firm pressure for deep tissue examination.
Make sure to cover your whole breast and the armpit area.
Switch sides and repeat.
The last step is to lay down and conduct the physical self-exam.
Place a pillow under your left shoulder and put your left arm behind your head.
Use the same circular motion method for checking your breasts as you did while upright.
Switch sides and repeat.
Contact Us for a Plastic Surgery Consultation
If you have questions about breast reconstruction, performing a breast self-exam after breast augmentation, or how plastic surgery can help you address other concerns you have with your body, please call to schedule a consultation. For our Tustin and Orange locations, call 714-456-3077. For our Costa Mesa location, call 949-999-2411.