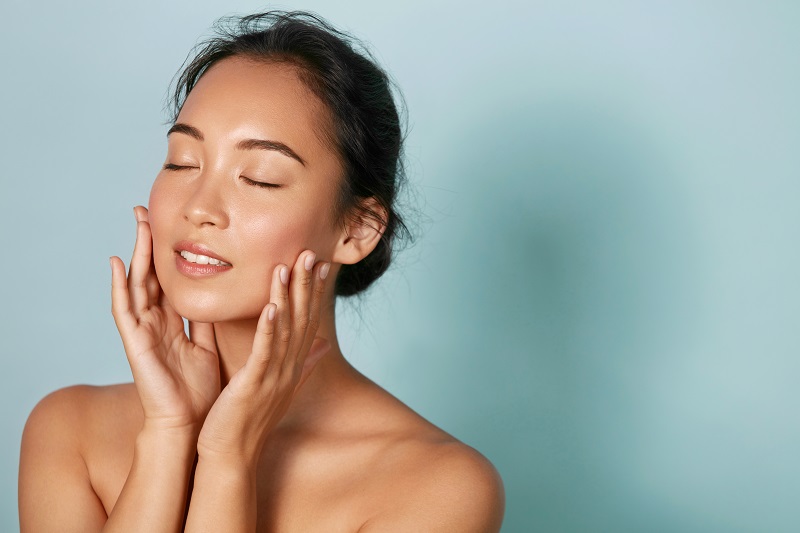 DermaSweep is a microdermabrasion treatment that offers three unique benefits in one:
Exfoliation. Like all microdermabrasion treatments, DermaSweep exfoliates the skin to improve texture, eliminate surface imperfections, and stimulate collagen production
Improved Circulation. The patented bristle-tips utilized by DermaSweep enhance lymphatic drainage and increase oxygenation
Paraben-Free Infusions. DermaSweep exfoliates and improves circulation, enabling optimal delivery of key skincare ingredients such as growth factors, peptides, vitamin C, TCA, and hyaluronic acid to address patient-specific concerns
Results with DermaSweep can be immediate, but more significant results will require a series of treatments. Depending on your needs, this may include three to six sessions spaced 10 to 14 days apart.
Each DermaSweep treatment is painless, noninvasive, and can be completed in about 30 minutes. Some mild redness and skin tightness may be present for an hour or so after treatment, but lasting discomfort is extremely rare.
A Unique Approach
There are an assortment of tips that can be used with the DermaSweep device. This enables your plastic surgeon to choose the most appropriate tip or tips for your needs. Using a variable-level vacuum, DermaSweep gently lifts and holds the skin in the ideal position for exfoliation. The vacuum also helps to stimulate blood flow and clean pores, allowing DermaSweep to produce even more remarkable results and making it ideal for:
Fine lines and deep wrinkles
Skin laxity
Hyperpigmentation
Acne
DermaSweep can be used on oily, dry, or combination skin and offers benefits to the face, neck, décolletage, arms, and hands. The best way to learn where DermaSweep could benefit you is through a consultation at one of the Orange County locations of UCI Plastic Surgery.
To schedule your initial consultation at our Orange or Tustin location, please call 714-456-3077. Call 949-999-2411 to schedule a consultation at our Costa Mesa office.
UCI Plastic Surgery offers a full range of surgical and nonsurgical treatments. Our hand-selected, board-certified plastic surgeons welcome patients living in Los Angeles and surrounding communities.