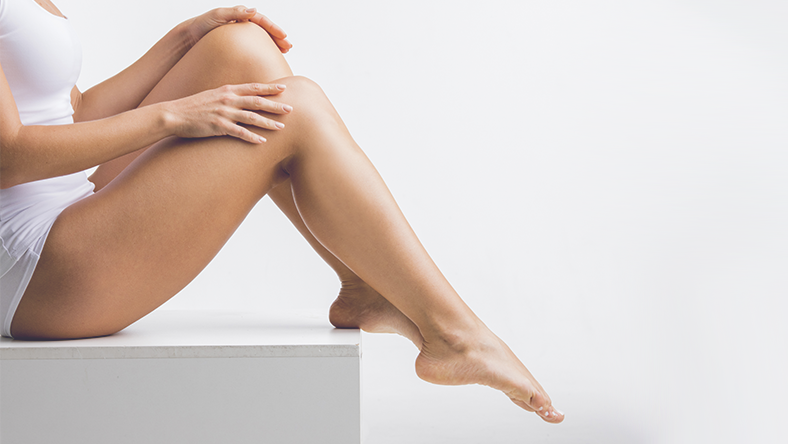 With the beautiful weather here in Southern California, you can wear whatever you want, whenever you want. But don't let embarrassing hairs put a damper on your wardrobe choices. With laser hair removaltreatments at UCI Plastic Surgery, you don't have to fuss and muss over those unwanted growths any longer!
Where Is Laser Hair Removal Most Effective?
Laser hair removal can be used on most any part of the body where undesirable hairs grow. Popular areas include the:
Underarms
Bikini area
Legs
Chest
Face, upper lip, and chin
Neck
Shoulders
Back
Is Laser Hair Removal Safe?
Yes! Reducing and removing hair with lasers is a very safe procedure. And our patients just love that they can get silky-smooth, hair-free skin without worry. However, some mild side effect may occur, like burns, permanent changes to your skin color, and scars. These issues are rare and our highly trained laser hair removal experts are experienced in giving you the results you're looking for without any unnecessary complications.
How Long Does the Procedure Take?
The amount of time your laser hair removal session takes will depend upon the size of the area being treated. Just have a few stray hairs to banish? No sweat! We offer 5 minutes of hair removal for only $75 dollars at our Orange and Tustin locations. Of course, larger areas like the legs or chest will take longer, and so will addressing multiple areas in the same session. Typical treatment times usually take about 20 minutes to an hour.
When Will I See Results?
Every patient experience is unique but you'll likely notice a change in the treated hairs immediately following your treatment. Typically, you can expect to see a 10 to 25 percent reduction in hair after the first treatment.
How Many Treatments Will I Need?
To get optimal results, most patients need two to six laser treatments. After completing their treatments, most patients don't see any hair regrowth on the areas that were treated several months or even years. If the hair does regrow, there's less of it. The hairs tend to be thinner and lighter in color, too. Some of our laser hair removal patients choose to keep up with yearly maintenance treatments to ensure a hair-free, carefree body.
Is There Any Downtime?
No! There's usually no downtime with laser hair removal. Immediately after treatment, your skin may be red and a bit swollen, which often resembles a mild sunburn. Despite this, most people return to work or their everyday activities without a problem.
How Should I Care for the Treated Area Following the Procedure?
To avoid potential issues, you should protect your treated skin from the sun. That means staying out of direct sunlight and covering up with clothing if you do go out. If you experience any discomfort in the treated area, you can apply a cool compress and take an over-the-counter pain reliever like ibuprofen or aspirin. Otherwise, always follow any aftercare instructions given to you by your hair removal specialist.
Get Smooth Skin with Laser Hair Removal at UCI Plastic Surgery
If you'd like to learn more about laser treatments for hair reduction in Southern California, please don't hesitate to schedule your initial consultationat UCI Plastic Surgery's Orange or Tustin locations. Our highly qualified team is here to help answer all of your questions about laser hair removal or any of the other cosmetic procedures we offer.