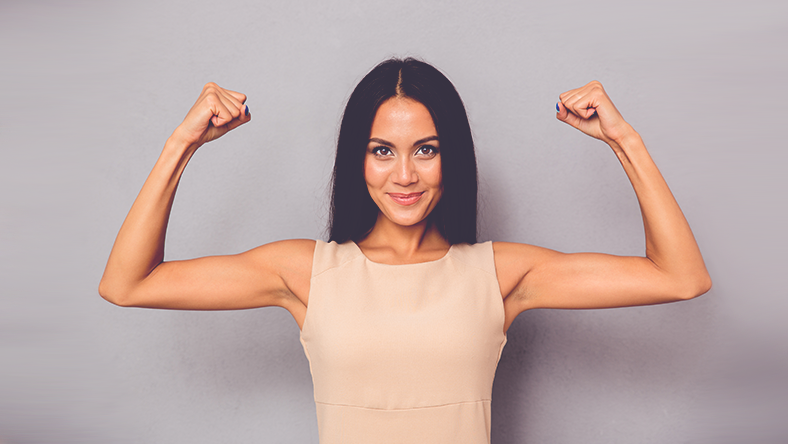 Arm lifts surgeries have steadily increased over the last several years. Part of that comes from the fact that weight loss procedures like the gastric bypass surgery have grown in popularity. As a result of this significant loss of weight, patients are left with excessive amounts of draping skin all over the body. And one of the more visible areas of this flabby skin is in the arms. While you are no doubt feeling like a whole new you after shedding those pounds, there may still be room for improvement. Unfortunately, after the skin has been stretched out for a prolonged period of time, it won't return to normal without a little help from a surgical procedure.
Does an Arm Lift Just Address the Skin?
Of course, the sagging skin hanging down from your upper arms is a central focus of the arm lift. But during your procedure, medically called brachioplasty, your UCI plastic surgeon may also use liposuction in order to achieve the most ideal contour possible. This will ensure that your arms look slim and toned after your treatment. But it will also have the added bonus of keeping your newly transformed arms that way for many years to come. That's because the removal of the fat cells is permanent, so it won't be possible for your arms to expand in the future.
When Is a Good Time for an Arm Lift?
With the holidays approaching, colder temps are just around the corner. And that means more layers and long sleeves (dare we say "sweater weather!"). While you may miss the summer, this time of year could be the perfect opportunity to go in for your arm lift surgery. That's because your bandages and sutures will be well hidden by all the coats, sweaters, and other long-sleeve pieces in your wardrobe. You also won't have to miss out on any outdoor fun, so you can cozy up indoors and let your body heal.
Are There Any Arm Lift Alternatives?
As far as reducing excessive amounts of lax skin and excess tissues around the upper arms, the arm lift is your best bet. While there are other procedures that can target this area with some effectiveness, they are mostly geared toward the reduction of small pockets of fat cells that linger despite good diet and exercise habits. The most popular of these methods is CoolSculpting®. CoolSculpting has been approved by the FDA to treat unwanted fat in the upper arms, but that's pretty much all it does. Unfortunately, CoolSculpting and its counterparts don't do much to address the loose, drooping skin that many weight loss patients experience.
Arm Lift in Southern California at UCI Plastic Surgery
An arm lift surgery can not only give your figure a boost, but your confidence too. If you'd like to find out more about this or any of the other cosmetic enhancement procedures we offer, please schedule your initial consultation at UCI Plastic Surgery's Orange, Costa Mesa, or Tustin locations today. Our dedicated surgical team is committed to helping all of our Southern California patients look their very best.