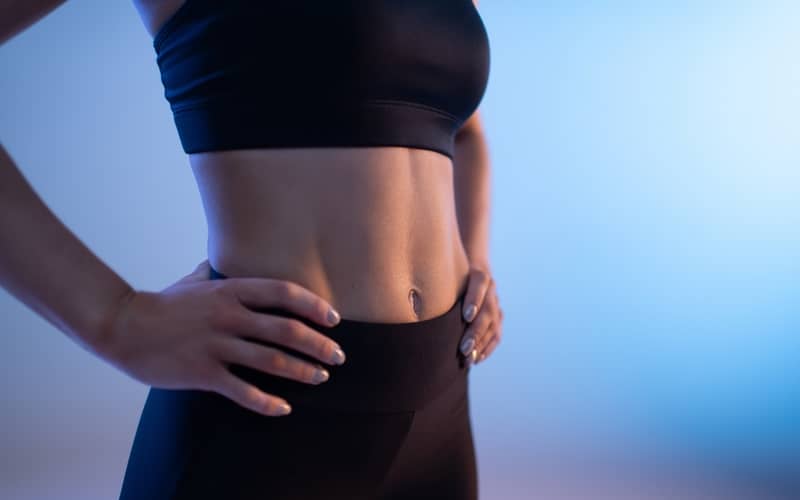 When you are diligent about living a healthy lifestyle but still have a muffin top, bra rolls, double chin or other stubborn pockets of fat, it can be frustrating. If you want to target your trouble spots but do not want to have a cosmetic surgery, CoolSculpting® may be the ideal solution. Using cryolipolysis, or fat freezing, CoolSculpting® can permanently destroy the fat cells it targets, resulting in up to a 25% reduction in fat in the treated area.
If you are ready to put the finishing touches on your figure by reducing fat bulges, CoolSculpting® can help. A CoolSculpting® consultation at UCI Plastic Surgery is the first step toward your slimmer, firmer body.
#1: CoolSculpting® Eliminates Fat Cells Permanently
The cold temperature emitted by the CoolSculpting® device is calibrated to freeze and kill fat cells without affecting your skin or other tissues. Fat cells freeze at a higher temperature than other tissues, and once frozen, fat cells will die. Your body then naturally processes the dead cells for elimination from the body.
#2: Results are not Instant
Treated fat cells will die at the time of your CoolSculpting® treatment, but it takes some time for the body to excrete the dead cells and reveal your final results. This process can take one to three months. For larger treatment areas, you may need multiple treatment sessions to achieve your desired results.
#3: CoolSculpting® is not a Weight Loss Treatment
Though CoolSculpting® reduces the number of fat cells in the targeted area, it is not considered a weight loss treatment. CoolSculpting® is intended for patients who are at or near a healthy weight but want to address localized fat bulges. The treatment is not designed for patients with large amounts of excess fat. In your consultation, our plastic surgeon can assess whether you are a good candidate for CoolSculpting® or if a surgical body contouring procedure is needed for optimal results.
#4: CoolSculpting® is FDA-Approved
CoolSculpting® is FDA-approved to treat fat in multiple areas of the body, including:
Under the chin
Under the jawline
Abdomen
Flank
Thigh
Bra fat
Back fat
Underneath the buttocks
Upper arm
#5: CoolSculpting® does not Prevent Future Weight Gain
You have a unique number of fat cells in your body. This number is established before you reach adulthood. When you gain weight, your fat cells expand, and when you lose weight, they shrink.
After CoolSculpting®, dead fat cells are processed by your body and are gone for good. However, your remaining fat cells are still susceptible to expanding if you gain weight, which means you must practice a healthy lifestyle to maintain your CoolSculpting® results.
Schedule your CoolSculpting® Consultation in Costa Mesa
CoolSculpting® can be a great way to address unwanted fat deposits without the need for surgery. To find out if CoolSculpting® can deliver the results you seek, call UCI Plastic Surgery to schedule a consultation. You can reach our Tustin and Orange offices at 714-456-3077. For our Costa Mesa location, call 949-999-2411.