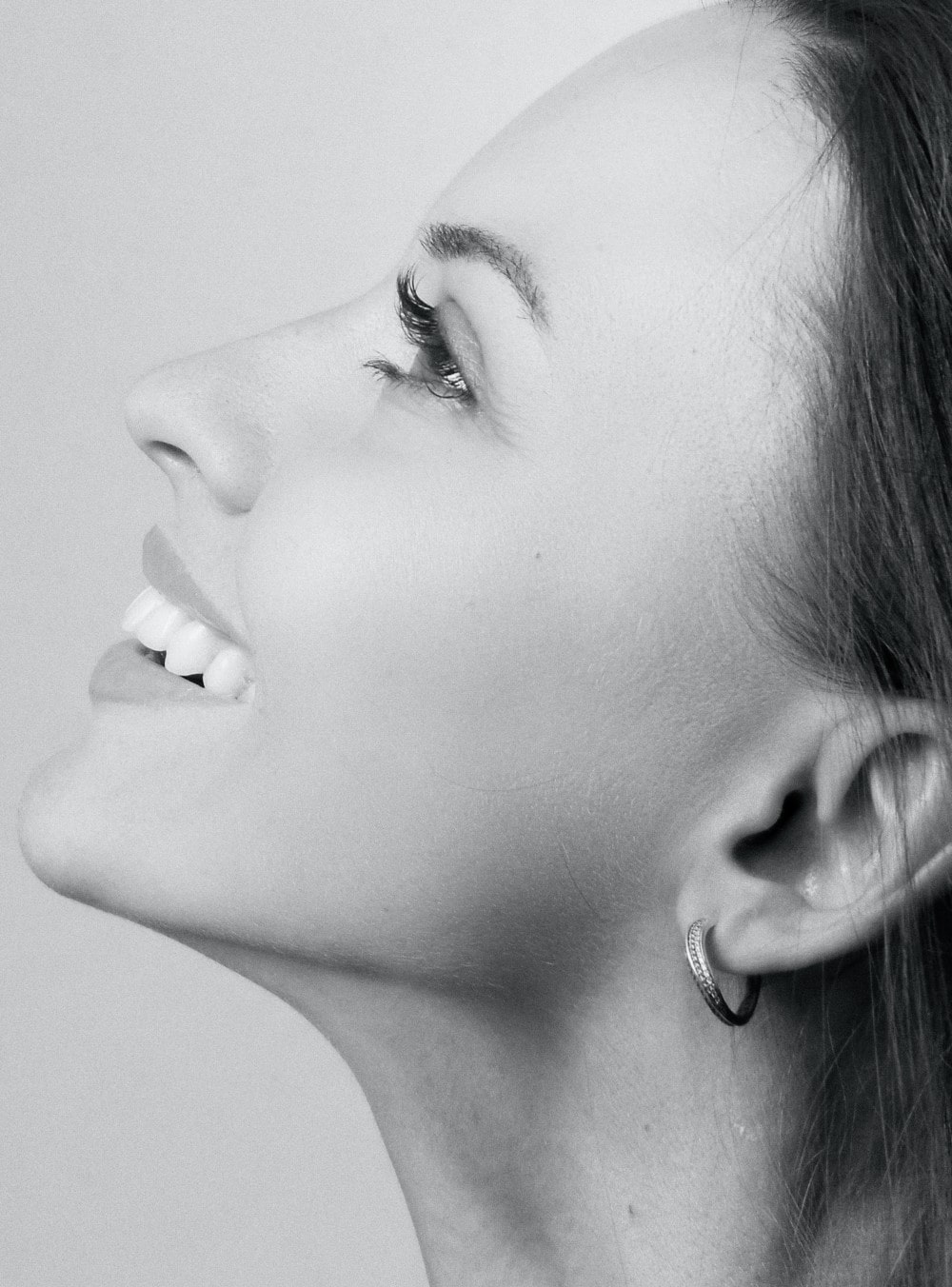 As the focal point of your face, your nose holds significant importance to how others perceive your facial features. If you are not happy with the shape and structure of your nose but do not want to undergo surgery, you can turn to liquid or non-surgical rhinoplasty to correct many aspects of its appearance. With liquid rhinoplasty results, you can embrace renewed proportions for your nose without any downtime.
At UCI Plastic Surgery, our highly qualified experts perform liquid rhinoplasty using dermal fillers. These injectables allow you to enhance your nose without surgical incisions, while also reshaping its contours, creating volume, and ensuring symmetry.
If you are curious about how liquid rhinoplasty in Laguna Beach, CA can help you achieve your ideal outcome, the following information can help you know more about the procedure, its safety and benefits, as well as its overall results.
What Is Liquid Rhinoplasty?
Also known as non-surgical rhinoplasty, liquid rhinoplasty or liquid nose job is a cosmetic procedure that is performed through injectable dermal fillers. This makes it different from a traditional rhinoplasty that requires surgery. The procedure gets the "liquid" label due to the utilized dermal fillers being in a liquid form.
By strategically injecting dermal fillers across specific parts of your nose, a qualified expert can help you revise its appearance without surgery. This can correct aesthetic concerns involving the shape, size, and symmetry of your nose.
Through a liquid rhinoplasty, you can obtain many other benefits, including:
Straightening bumps in your nose
Revising the size of your nose
Volumizing the bridge of your nose
Correcting asymmetry across your nose
Resolving drooping nasal tip
Strengthening weak nasal tip
Besides the array of advantages that it offers, liquid rhinoplasty can also be personalized to serve your specific needs. For instance, if you face confidence issues due to a bumpy nose as well as a weakened nasal tip, your liquid rhinoplasty expert can plan the procedure to address both concerns at once.
Non-surgical rhinoplasty is a sought-after approach that gives your nose an appearance that is uniquely your own. As a result, liquid rhinoplasty results remain quite beneficial for those who are not satisfied with the way their nose looks.
Liquid rhinoplasty is also popular due to its quick treatment timeframe. Depending upon your concerns, a liquid nose job can be completed within 15 to 45 minutes. With it, the procedure also remains virtually painless and does not require downtime from your usual activities, making non-surgical rhinoplasty a swift treatment that you can receive over your lunch break.
In addition to no downtime, liquid rhinoplasty also offers little to no side effects. While you may experience slight bruising and swelling, these effects often remain unnoticeable and dissipate within a few days of your treatment.
If you want to resolve multiple aesthetic concerns across your face, you can combine your liquid rhinoplasty with other non-surgical procedures. Other injectable facial rejuvenation options include Botox® for reducing dynamic wrinkles or dermal fillers for benefits like lip augmentation, volume restoration, and wrinkle reduction.
Due to the use of dermal fillers, the results from a non-surgical rhinoplasty also remain temporary and last from a few months to a few years. If you are satisfied with the renewed appearance of your nose, you can get maintenance treatments to retain your results. But if you want to go back to the natural appearance of your nose or commit to permanent changes through a surgical rhinoplasty, you can stop your maintenance sessions.
Is Liquid Rhinoplasty FDA Approved?
Liquid rhinoplasty uses dermal fillers, which are typically FDA-approved injectables for augmenting and enhancing facial features. In liquid rhinoplasty, Juvéderm®, Restylane®, and Belotero® remain three of the most used dermal fillers. Your provider will choose specific dermal filler compositions based upon your aesthetic concerns and how well the selected filler can address them for you.
These dermal fillers are FDA-approved to be injected under the skin to achieve a variety of aesthetic goals without putting your safety at risk. All these dermal fillers use different compositions of hyaluronic acid—a substance naturally found within our bodies.
When used for liquid rhinoplasty, hyaluronic acid dermal fillers are utilized in controlled amounts and across targeted sections of your nose. From there, they add volume to augment the appearance of your nose. These fillers can also revise the structure of your nose and turn a weak profile into a prominent contour.
Using these hyaluronic acid fillers, our experts at UCI Plastic Surgery ensure that your liquid rhinoplasty is a safe yet effective solution that addresses your concerns. To alleviate your concerns, our experts hold detailed consultations with you before you receive your non-surgical rhinoplasty. During these sessions, you can ask any safety-related questions that come to your mind and get answers based on hard data and science. You can remain confident in the liquid rhinoplasty results that you are about to enjoy without second guessing yourself at any point.
How Long Does Liquid Rhinoplasty Take to Settle?
As liquid rhinoplasty uses dermal fillers, the amount of time it takes to settle in depends upon the type of filler used and how your body reacts to it. Typically, you can see immediate results from your liquid rhinoplasty. But for the dermal fillers to truly settle under your skin, you may need to wait for a few days after your treatment.
For some patients, this period can last for a couple of days. For others, it can take a couple of weeks. But in all cases, the eventual results look natural when the liquid rhinoplasty is performed by our experienced experts.
During your consultation at UCI Plastic Surgery, we provide you with an estimated timeline of when you might see your results, including the typical period when your specific dermal fillers will settle. As our team has extensive experience using dermal fillers for liquid rhinoplasty, you can also rest assured that we will achieve natural-looking results that complement your existing facial features. We will prevent any artificial look while boosting your confidence about your refreshed appearance.
When you have confidence in your provider and informed advice, you can be confident in your dermal filler and non-surgical rhinoplasty results. At UCI Plastic Surgery, we want you to feel thrilled about the results that contribute to your self-image.
What Issues Will a Non-Surgical Rhinoplasty Improve?
A non-surgical rhinoplasty can resolve a variety of aesthetic concerns through a single treatment. This also includes a combination of different concerns that you might have about the appearance of your nose.
Through a liquid rhinoplasty, you can resolve the following issues.
Bumps Across the Nose
If your nose has bumps over its structure, the dermal fillers in a liquid nose job can fill any indentations to smooth out the appearance of your nose. Giving your nose a straighter appearance can make it complement the rest of your facial features.
Smaller-Sized Nose
In case the size of your nose is small to the point where it distracts from your facial features, you can turn to non-surgical rhinoplasty in order to enhance its proportions. This provides your nose with an enhanced appearance that better blends in with your features.
Larger-Sized Nose
In some situations where your nose size is larger than you would like, a liquid rhinoplasty can add more volume around your nose hump to make it appear a bit smaller. This approach works only in select situations, but it still remains an option that you might benefit from.
Reshaping Parts of the Nose
If your nose appears to be crooked, it can have a slight to moderate tilt, making your nose look asymmetrical. Liquid rhinoplasty results can correct this issue to give your nose a more symmetrical shape. This can work wonders on mildly-crooked noses.
Weak or Low Nose Bridge
If the bridge of your nose has a weak profile and appears low, the dermal fillers in non-surgical rhinoplasty can strengthen its appearance and make it look elevated. This approach can give your nose a more prominent profile, which is ideal if its natural look is overshadowed by your facial structure.
Weak or Drooping Nasal Tip
A weak or drooping nasal tip can interfere with the structure of your nose and make it stick out from the rest of your face. With a liquid nose job, you can augment the appearance of your nasal tip and give your nose a more uplifted structure.
Multiple Concerns
In cases where you face multiple aesthetic concerns regarding your nose, liquid rhinoplasty experts can combine different approaches to resolve these issues for you. This is typically accomplished through a single liquid nose job, which ensures that you do not need multiple treatment sessions to achieve your required results.
What Are the Benefits of Non-Surgical Rhinoplasty?
There are various benefits to getting a non-surgical rhinoplasty. For one, it uses dermal fillers as injectables to achieve the target results, making it a minimally invasive treatment. Additionally, liquid rhinoplasty results can resolve multiple aesthetic concerns including revising the size of your nose from smaller to larger proportions or giving it a sleeker appearance for it to appear smaller in select cases.
There is no downtime involved with a liquid nose job, which means that you can get the treatment during a workday without needing time to rest afterwards. While you may feel bruising or swelling shortly after your treatment, you can alleviate it by applying ice packs and following other aftercare instructions from your provider.
Liquid rhinoplasty can deliver the following outcomes:
Augment the size and shape of your nose
Correct the appearance of small to moderate bumps
Improve the bridge of your nose
Adjust the symmetry of your nose
Address weak or drooping nasal tip
However, liquid rhinoplasty cannot achieve the following objectives:
Remove tissue
Adjust cartilage
Eliminate bone
Correct breathing issues
Resolve significant bumps, asymmetry, and structural issues
In cases where the shape, size, and structure of your nose presents significant aesthetic issues or breathing problems, you may need to reach out to a board-certified plastic surgeon to explore your options for surgical rhinoplasty instead.
Why Choose UCI Plastic Surgery?
A liquid rhinoplasty requires seasoned experts to deliver your desired results. At UCI Plastic Surgery, our highly qualified team of doctors specialize in performing non-surgical rhinoplasty to help our patients obtain their ideal outcome. In cases where a liquid rhinoplasty is not possible, we also assist you through traditional surgical rhinoplasty.
As world renowned lecturers and sought-after speakers at global engagements, our team members hold a unique position as leaders in the plastic surgery community. Besides earning them a distinct stature in their field, this also provides them with access to the latest procedures and techniques. This ensures that you get state-of-the-art care and solutions to enhance the appearance of your nose.
To see whether liquid rhinoplasty results are the right solution for you, contact us for a personalized consultation today. With our offices in Orange, Tustin, Costa Mesa, Yorba Linda, and Newport Beach Orange County, CA, we will be happy to hear your concerns and guide you towards the ideal treatment for your goals.