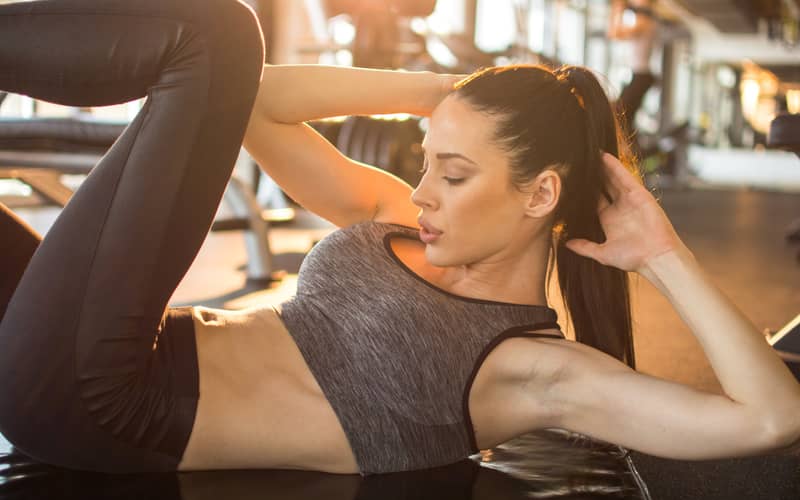 The CoolSculpting® procedure exposes fat cells to cold temperatures in order to freeze them. Freezing fat cells results in their death. The body then eliminates the dead fat cells naturally over the course of one to three months.
UCI Plastic Surgery offers CoolSculpting® to qualified candidates. The first step is a consultation with one of our experienced, board-certified plastic surgeons. We will listen to your concerns and goals for treatment in order to determine if CoolSculpting® is a good option for you.
What is CoolSculpting®?
CoolSculpting® uses cryolipolysis to freeze fat cells for natural elimination from the body. This safe and effective procedure involves the placement of a special device on the treatment site for the targeted application of cold temperatures. Once the applicator is removed, our technician will massage the site to assist the body in breaking down the fat. The procedure is FDA-approved for targeting fat in the following areas:
Chin
Thighs
Abdomen
Bra area
Back
Upper arm
Under buttocks
What CoolSculpting® is Not
CoolSculpting® is not a weight loss treatment. Instead, this procedure is intended for patients who are at a healthy weight but have fat deposits that won't respond to a healthy diet and exercise.
Sometimes, genetics or weight fluctuations can make it extremely difficult to trim excess localized fat, which can be frustrating and can cause self-consciousness. For patients who are looking to put the finishing touches on a healthy, fit body, CoolSculpting® may be the perfect non-surgical solution. If you have considerable fat or excess skin, our surgeons may recommend body contouring surgery to achieve your shapelier figure.
It is also important to know that CoolSculpting® does not prevent future weight gain. Falling into poor eating habits and a sedentary lifestyle can still lead to weight gain after CoolSculpting® treatments.
How is CoolSculpting® Different from Liposuction?
Liposuction is an effective surgical treatment for achieving a slimmer, firmer body, but it differs from CoolSculpting® in several ways. Liposuction involves the use of suction to remove fat from targeted areas.
The first major difference between the two fat removal methods is that liposuction is a surgical procedure. This means that unlike CoolSculpting®, lipo requires anesthesia, incisions, and significant downtime.
Another major difference is in the procedure itself. With CoolSculpting®, a device is placed on the treatment area for about an hour. Most patients return to their normal activities after the treatment. Then, the body works on processing the dead fat cells over the following months. On average, three treatments are needed to achieve optimal results.
With liposuction, incisions are made to allow a cannula to be inserted. Our highly trained surgeons use the cannula to break up fat at the incision sites, so a specialized vacuum can remove it. With lipo, you will need to plan for some downtime to allow your body to recover from the surgery and reveal your results.
Call Us for a CoolSculpting® Consultation in Southern California
With CoolSculpting®, you can attain a tighter, slimmer body without surgery or downtime. Contact us to schedule a consultation and find out if you are a good candidate for this fat removal treatment.
We have three convenient locations in Orange County. Call 714-456-3077 for our Orange and Tustin locations. For our Costa Mesa office, call 949-999-2411.