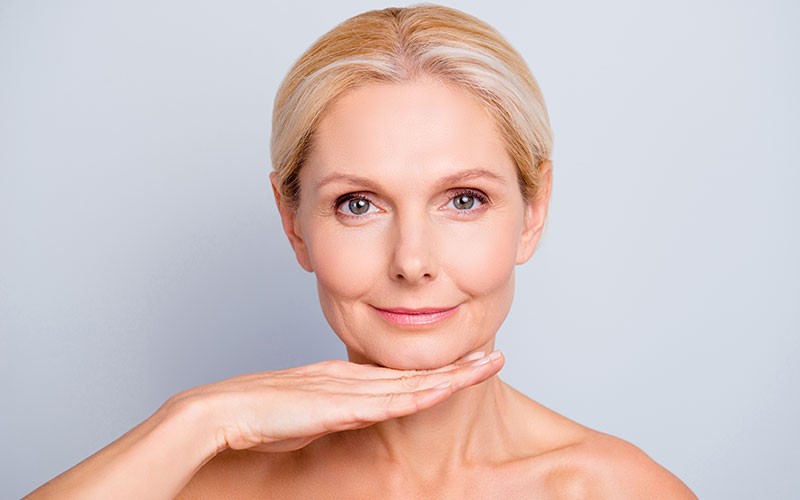 The signs of aging are inescapable. But that doesn't mean you have to let them show. With a facelift at UCI Plastic Surgery, you can reverse all the tell-tale signs of your age in one encompassing procedure.
What Parts of the Face Does a Facelift Cover?
Despite the name, a facelift doesn't automatically address every part of the face as a whole. This rejuvenating procedure actually has a certain set of facial areas that it targets. This includes the midface, cheeks, and lower aspects of the face. It can work to correct loose skin, lines, wrinkles, folds, and sagging jowls that develop over time due to unavoidable forces like the aging process, gravity, and environmental exposure.
Can a Facelift Address Other Areas Too?
That being said, the facelift procedure isn't strictly limited to those particular areas and that's it. The surgeons at UCI Plastic Surgery understand that every face is unique, and a one-size-fits-all approach just won't work. That's why during your consultation with one of our highly skilled and knowledgeable surgeons, your facial anatomy will be thoroughly evaluated, and a personalized surgical plan will be designed in order give your face the best aesthetic overall. That can mean the inclusion of an additional procedure like a neck lift, a brow lift, or eyelid surgery in order to achieve the outcome that you desire.
How Can I Get Ready for My Facelift Recovery?
You can do yourself a huge favor by getting everything that you'll need for your recovery before you go in for your procedure. The last thing you'll want to deal with is trying to figure things out after the fact. You can get any medications prescribed by your surgeon filled prior to your surgery date. Be sure to make arrangements with family members and friends to care for young children and to help out with daily tasks around the house, no matter how simple they may seem. You may even want to consider having your hair cut beforehand since it may be a little while before you'll be ready to see your stylist again. Taking these necessary steps can make this stressful situation much more manageable and comfortable, which will help with a smooth and successful recovery.
How Long Does a Facelift Last?
Facelift surgery can provide long-lasting results. In most cases, facial rejuvenation can be seen for about 8 to 10 years. Of course, you are still going to continue to age but this procedure can effectively keep the signs of aging in check for many years to come. And there are some helpful steps that you can take to extend the life of your procedure too. Maintaining a good skin-care regimen is key. You can also opt for other anti-aging remedies like soft tissue fillers such as Juvéderm® and Restylane®; chemical peels; or laser treatments to keep any unwanted age markers from popping up.
Reverse the Signs of Aging with a Facelift in Southern California at UCI Plastic Surgery
Let the experienced surgeons at UCI Plastic Surgery give you back your youthful appearance with a facelift. If you are interested in learning more about this rejuvenating procedure, please schedule your initial consultation at our Orange, Costa Mesa, or Tustin locations today. Our dedicated team is committed to helping all of our Southern California patients achieving their cosmetic enhancement goals to look their absolute best.