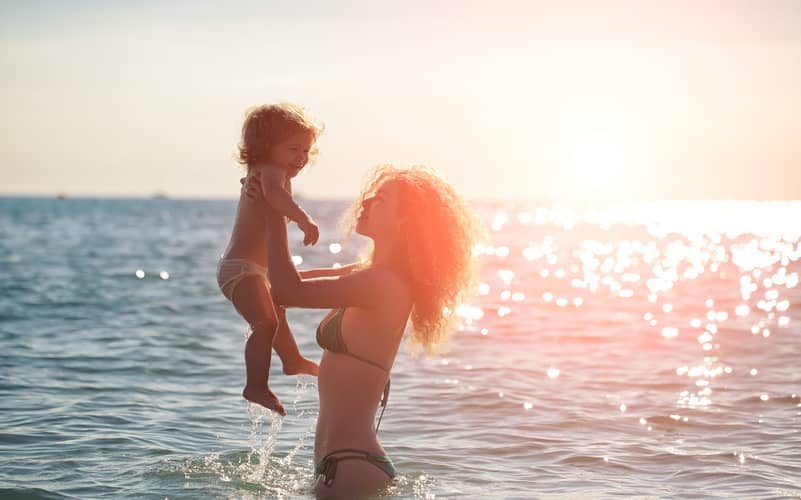 Pregnancy and breastfeeding can dramatically change your body in ways that exercise and diet can't reverse. This can be particularly discouraging in a place like Southern California where beach and bikini life never stops. The term "mommy makeover" refers to a custom combination of procedures intended to revive and refresh your body after pregnancy, so you can feel like you again.
At UCI Plastic Surgery, we believe you shouldn't have to settle for a body you don't love. We start the mommy makeover process with a consultation where you can discuss your concerns with one of our caring and knowledgeable surgeons. Every mommy makeover is different, and our doctors will create a unique plan based on your goals for treatment.
Mommy Makeover Menu
Many women find that their waistline, breasts, or weight won't return to their pre-pregnancy states even after months of diligent dieting and exercise. Many mothers choose multiple procedures in order to address each of their concerns. Mommy makeover mainstays include:
Breast enhancement – Your breasts can change radically throughout pregnancy and breastfeeding. You may gain volume during these periods, only to see your breasts deflated and sagging after pregnancy. Breast augmentation can replace lost volume and restore youthful perkiness. A breast reduction can transform enlarged and heavy breasts back to a healthy and proportionate size. A breast lift is often done in addition to an augmentation or reduction to position your breasts right where they need to be to look great in whatever you wear.
Tummy tuck – The stretching and expanding of your abdomen due to pregnancy can result in loose skin or a protruding belly after childbirth. The elasticity of your skin often can't bounce back after pregnancy, so you may have sagging skin. A tummy tuck procedure involves the removal of excess skin and fat to tighten and tone this area.Another post-pregnancy condition that a tummy tuck can correct is abdominal wall damage. Abdominal muscles can separate as the uterus grows, resulting in a weak midsection. A tummy tuck can help you achieve a flatter, stronger belly by repairing the abdominal wall.
Liposuction – Pockets of fat can persist after pregnancy-related weight fluctuations. If you are at a healthy weight but can't seem lose fat in specific areas, liposuction may be the solution to slim these trouble spots. In some cases, liposuction will be combined with a tummy tuck to create a firmer, slimmer waistline.
Supplemental Makeover Options
Whether you were dissatisfied with a particular area of your body before pregnancy or if pregnancy caused unwanted changes, the following procedures can give you a beautiful body contour and a fresh, youthful face.
Contact us to Discuss your Orange County Mommy Makeover
Find out more about these and other procedures by speaking with one of our experienced plastic surgeons. For our Costa Mesa office, call 949-999-2411. For our Tustin and Orange locations, call 714-456-3077.