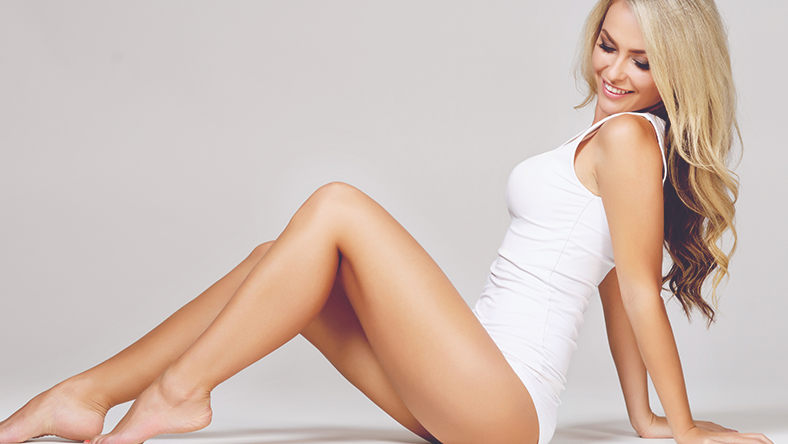 We are very pleased to announce the addition of the nation's favorite fat-fighter to our Southern California plastic surgery practice: CoolSculpting! Now you can shape and mold those hard-to-treat bulges without the need for surgery or a lot of downtime. Here, we answer your most frequently asked questions about the coolest way there is to slim down.
Where Is CoolSculpting Most Effective?
This amazing non-surgical fat-freezer can eradicate unwanted areas of flab safely and effectively with little to no downtime. CoolSculpting is FDA-approved for use in patients with a body mass index (BMI) under 30 to shape and contour many areas of the body, including the:
Back
Abdomen
Love handles
Muffin top
Underneath the buttocks
Inner and outer thighs
Upper arms
Underneath the chin
Is the Fat Really Gone for Good?
It might seem too good to be true, but yes, the treated tissues are eradicated permanently, never to be seen again. The fact is, your body only has so many fat cells over the course of your lifetime—they grow in size when you gain weight, and shrink down when you shed pounds. Once these particular cells are removed, they will never come back. However, this doesn't mean that you're free and clear to give up on living a healthy lifestyle. It's important that you continue to strive to eat well and maintain a regular exercise routine. Keep in mind that if the surrounding fat cells that weren't targeted with CoolSculpting get large enough, they can appear lumpy and awkward in contrast to the contoured areas.
Is CoolSculpting Better Than Liposuction?
There's a reason that CoolSculpting continues its climb to the top of the fat-reducing chart. That's because it gets rid of the fat permanently without the need for anesthesia, incisions, scars, or downtime. This is a major plus for a lot of our Southern California patients who are really just looking to address a couple of troublesome areas that have become difficult to manage. That said, everyone's needs are different, and it's up to you and your board certified plastic surgeon to decide which approach is best for you. Will you get the greatest reward from freezing the fat away with CoolSculpting? Or will liposuctionbe your best bet for the results you have in mind?
Who Is CoolSculpting Not Right For?
While CoolSculpting is the number one non-surgical fat-reducer, it's not right for everyone. Patients who are looking to lose significant amounts of weight due to obesity cannot benefit from this approach. Since CoolSculpting targets fat by freezing the adipose cells, individuals who suffer from cryoglobulinemia, cold agglutinin disease, or paroxysmal cold hemoglobinuria are also not eligible for treatment.
Body-Contouring with CoolSculpting at UCI Plastic Surgery
If you're interested in learning more about targeting those trouble spots of unwanted fat with CoolSculpting, please don't hesitate to schedule your initial consultationat UCI Plastic Surgery's Orange, Costa Mesa, or Tustin locations today. Our experienced team is dedicated to helping all of our Southern California patients look their very best.