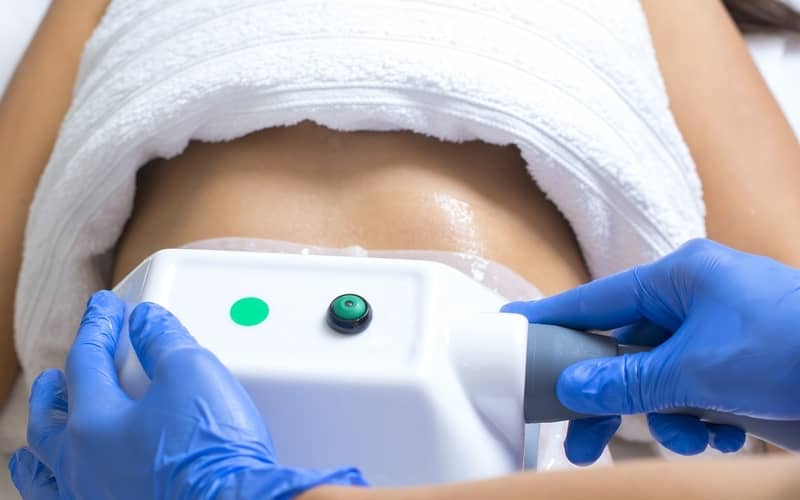 It's frustrating to practice healthy diet and exercise habits only to have stubborn fat pockets persist. The good news is that you can effectively address resistant fat deposits in multiple areas of the body without surgery through CoolSculpting®. CoolSculpting® is an FDA-approved fat reduction system that freezes unwanted fat cells so the body can eliminate them naturally.
At UCI Plastic Surgery, we work with you on a personal level, assessing your anatomy, concerns, and goals for treatment. We pride ourselves on finding the safest and most effective procedure for each of our patients. We often recommend CoolSculpting® to qualified candidates because of the following five benefits.
Non-Invasive Fat Removal
When it comes to fat removal, CoolSculpting is an amazing non-invasive alternative to liposuction. With no anesthesia and no incisions, you can smooth out your problem areas without having to miss work or restrict your activities.
Treats Difficult Trouble Spots
We all store fat differently, and some fat deposits are more difficult to target than others. Patients are often particularly surprised to find that there is a non-surgical cosmetic procedure that can address double chins and upper arm fat. CoolSculpting® is versatile and can target fat in many areas of the body, including:
Double chin
Upper arms
Muffin top
Love handles
Abdomen
Back
Inner thighs
Outer thighs
Quick Procedure
It's easy to find time for CoolSculpting® because the treatment only lasts about an hour. There is no extensive preparation for the procedure. One of our experienced nurses will place a gel pad onto the treatment site and then position the CoolSculpting® device.
Once the device is removed, the treated area will be massaged. Massage helps to break up the fat cells and make them easier for the body to process.
Since no anesthesia is involved, you are able to leave our office and continue on with your day. Many of our patients return to work or normal activities right after treatment.
Fat Cells are Eliminated Permanently
A CoolSculpting® device is used to apply controlled-cooling to your resistant fat deposits. This results in cryolipolysis, which is the freezing of fat cells. Freezing fat cells in this way destroys them. Your body will then process the frozen fat cells and extricate them from the body over a few months.
It's important to note that while a number of fat cells are permanently removed from the body with each CoolSculpting® procedure, you can still gain weight if you fall into unhealthy habits.
Minimal Discomfort
Patients typically read or stay entertained on their tablets or phones while being treated. A cold sensation is commonly reported, along with a minor pulling sensation.
After treatment, the site will be somewhat red. In some cases, patients report numbness or bruising for a few days after the procedure. Typically, within a week, these symptoms dissipate.
Contact Us for CoolSculpting® in Orange County
Find out if CoolSculpting® can eliminate your unwanted fat by scheduling a consultation at one of our Orange County offices. For our Tustin and Orange locations, call 714-456-3077. For our Costa Mesa location, call 949-999-2411.