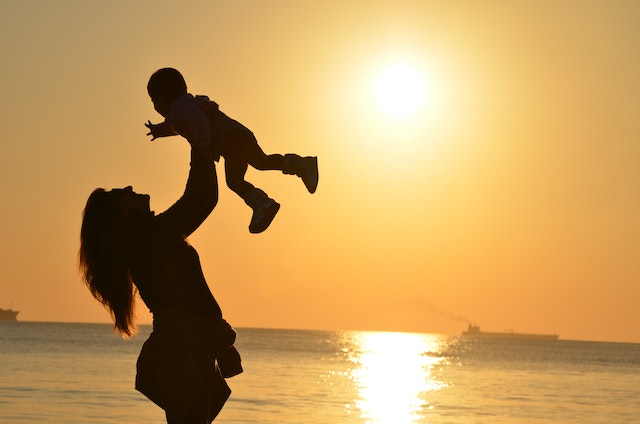 Having a baby is one of the most joyous occasions a woman can experience in her life. What's not that exciting or joyous are the physical changes that a woman's body goes through during pregnancy and breastfeeding. You can be thrilled about the new addition to your family while also mourning over the new deflated breasts, loose abdominal skin and muscles, and pockets of stubborn fat.
Fortunately, UCI Plastic Surgery offers a procedure called a Mommy Makeover that can restore your body to its former glory and help you take back control of how you feel. A mommy makeover is a combination of procedures customized to help each woman get back to their pre-baby body. These procedures commonly include tummy tuck, liposuction, and breast surgery whether a breast augmentation, breast lift, or a combination of both procedures.
Do you think you're ready for a mommy makeover? Here's when we think you should consider it.
Six Months to a Year After Childbirth
Your body needs time to heal after childbirth and pregnancy. Plus, if you chose to, you'll also need to wait until after you're finished breastfeeding to undergo any procedures. It may sound appealing to get your mommy makeover right after giving birth, but waiting is necessary both for your overall health and your results. After your child is born, you'll need time to heal and regain your previous level of fitness. A woman who is healthy and fit will have a much easier time healing from a mommy makeover. We encourage our patients to wait at least six months to a year before pursuing their mommy makeover procedure.
You're Done Having Children
This one of the most important ways to help you decide if you're ready for a mommy makeover. A pregnancy can impact and undo a lot of the hard work and healing you did on the way to your results. While none of the procedures you had during a mommy makeover will interfere or endanger another pregnancy, another pregnancy may require you to undergo secondary revision surgeries to in order to achieve your initial results.
You're Close to Your Goal Weight
A mommy makeover is a great way to contour your body after pregnancy; however, it isn't a means of weight loss. The closer you are to your goal weight, with the help of a diet and exercise routine that works for you, the better your results will be. If you gained a significant amount of weight while you were pregnant, you'll want to lose as much of it as possible before your procedure.
Ask About a Mommy Makeover at UCI Plastic Surgery!
The doctors at UCI Plastic Surgery are leaders in the field of cosmetic surgery. Through their years of experience teaching and lecturing at UCI, they stay current with all state-of-the-art techniques and technologies. With their advanced skills, you can rest assured your health, safety, and amazing results are in the best hands. To schedule your consultation, call us at one of our prestigious locations in Southern California or contact us online today!