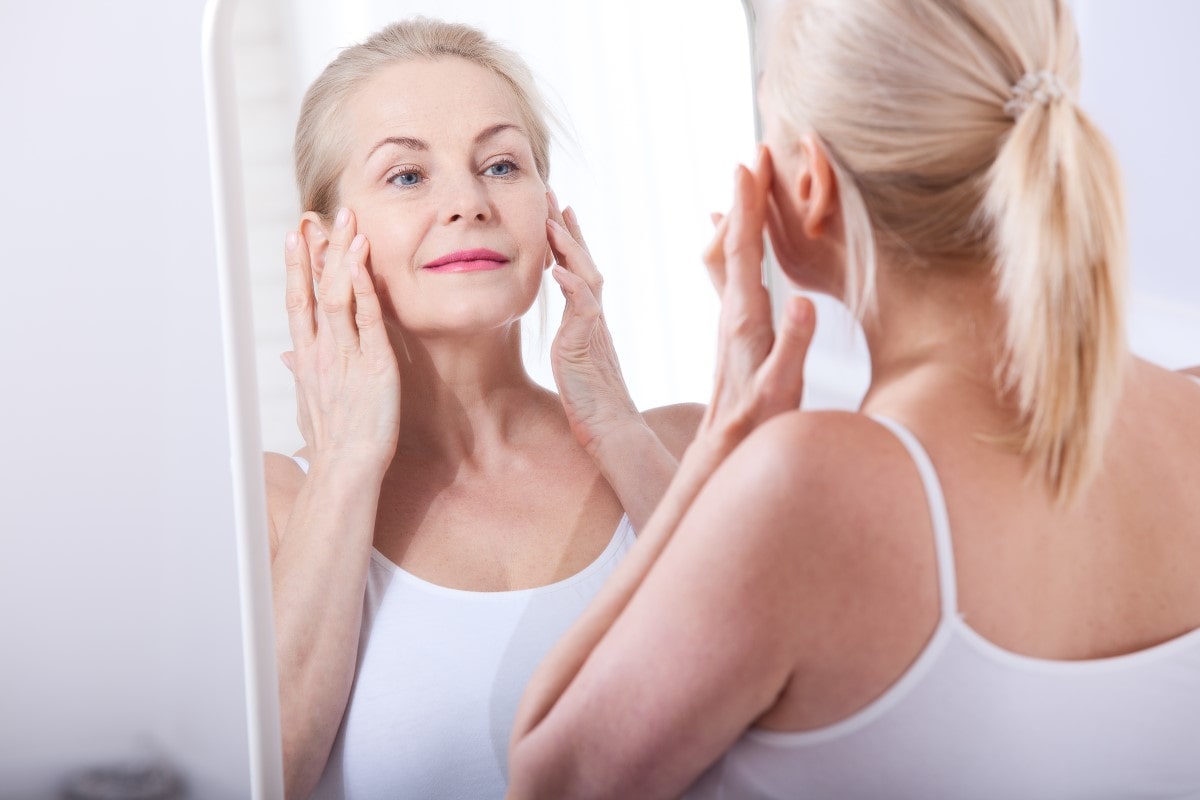 A facelift today, in the hands of a skilled plastic surgeon and using modern surgical techniques, produces wonderfully natural-looking results. You'll look years younger, but with such subtle, personalized rejuvenation that people you meet won't suspect you've had plastic surgery.
One of the reasons today's facelifts are so successful is that the surgery is tailored to each patient's needs. Different types of facial aging require different types of facial treatment to restore a naturally youthful look. Here's an explanation of the different types of facelifts and some information about the techniques used to perform them.
Full or "Standard" Facelift
A full or "standard" facelift corrects moderate to advanced signs of aging from the neck and chin up through the middle of the face. It removes jowls and sagging skin under the chin, refines the jawline, smooths facial creases around the mouth, and gives a younger look to the face and neck. In a full facelift, incisions are made along the hairline — downward from the temples, in the natural folds around the front of your ear, to the base of your hair. In some cases, another incision is made in the natural skin crease under the chin. A full facelift smooths, lifts, and refines facial features by restructuring the tissue from the inside, starting with the underlying muscles, and removing excess skin. When you read about an "SMAS" facelift, it refers to this deep-tissue approach, working with the superficial muscular aponeurotic system (SMAS).
Mini Facelift
A mini facelift uses shorter incisions to correct moderate signs of aging in the lower face. It eliminates sagging jowls and gives more definition to the jawline. Mini facelifts also use the SMAS approach to lift and reposition tissue, starting with the underlying muscle. A mini facelift involves shorter incisions around the ears and takes less time. The shorter incisions give the surgeon access to the underlying muscle and tissue for reshaping but do not allow for the removal of excess skin.
Complementary Procedures
Three other plastic surgery procedures are designed to rejuvenate the appearance of the neck, eyes, and upper part of the face. Each of these can be combined with a facelift for a more comprehensive facial refreshment.
A neck lift tightens and smooths the skin on the neck to give you a more youthful appearance. You might choose to have a neck lift with your facelift if you have loose skin or muscle banding on your neck. You might have a neck lift instead of a facelift if your aging concerns are only with the tissue below your chin, such as the hanging skin of a "turkey wattle."
A brow lift, sometimes called a forehead lift, raises the line of the eyebrows and smooths creases in the forehead. A brow lift makes your face look younger and gives you a more alert and open expression. The procedure can also enhance the natural arch of the eyebrows, which can be an attractive improvement in women.
An eyelid lift corrects drooping eyelids, which can make you look tired even when you are fully alert and can narrow your field of vision.
Minimally invasive and non-surgical treatments, including liposuction and fat grafting, can also be combined with a facelift to enhance results.
Schedule a Facelift Consultation in Orange County
Having a facelift can make you look and feel younger and give you a boost of self-confidence. To learn more about what a facelift can do for you and which approach might best meet your needs, contact UCI Plastic Surgery to schedule a consultation. We have five Orange County offices: in Orange, Costa Mesa, Tustin, Yorba Linda, and Newport Beach, CA.
The doctors at UCI Plastic Surgery are leaders in the field of cosmetic surgery. Through their teaching and lecturing roles at UCI, they stay current with state-of-the-art techniques and technology. With their advanced technical skills, they consistently produce better, more natural-looking results for their patients.