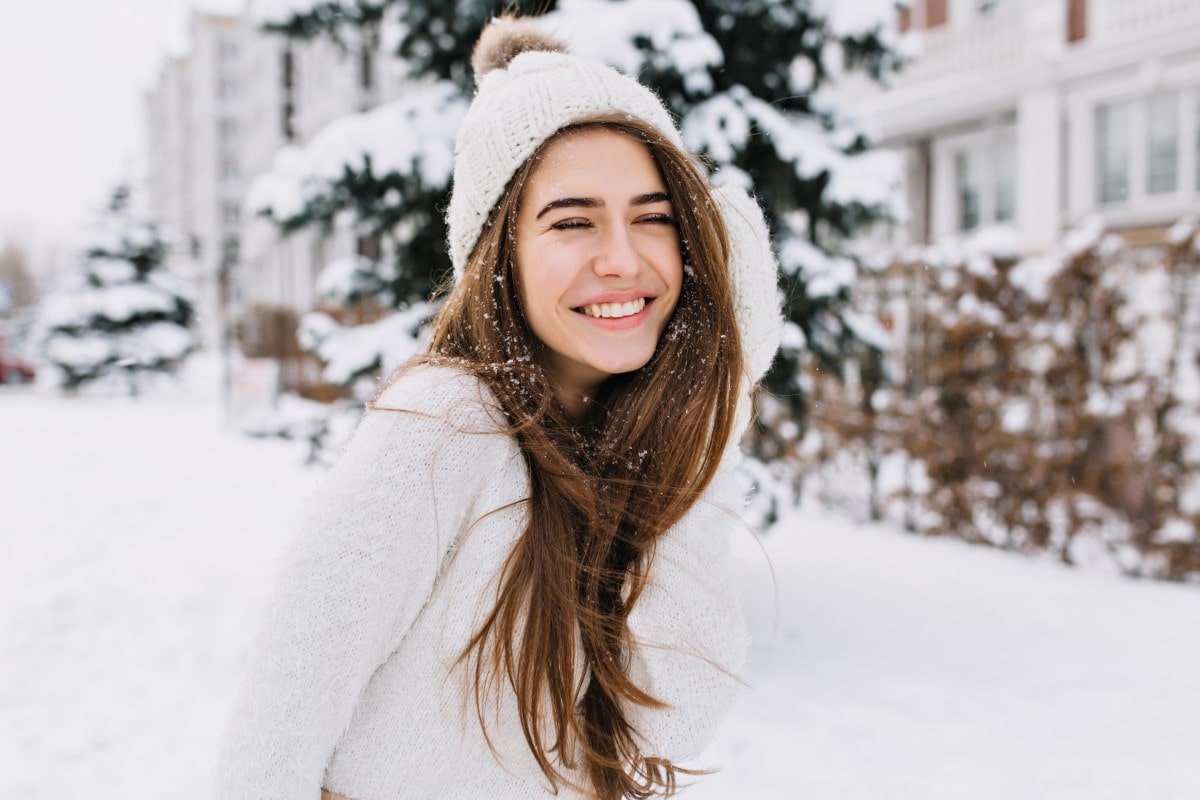 The holiday season is officially upon us. It's a special time most of us look forward to all year long. But did you know that in addition to decorating, wrapping gifts, and cooking delicious meals for family and friends, many people use the holidays as an opportunity to enhance their appearance with cosmetic surgery?
At UCI Plastic Surgery, we offer a full catalog of aesthetic and reconstructive procedures that will help you stand out during every event on your social calendar. You might think there is no way your schedule can accommodate surgery and recovery during the holidays, but here are four reasons it is the most wonderful time of the year to schedule that procedure you've been dreaming of.
1. The Season of Rest
As the colder, rainier season rolls into Southern California, it creates the perfect opportunity to get comfortable on the couch. After surgery, you'll need to stay home to recover. This time can range from two to six weeks, depending on the procedure. During the summer, staying indoors can be difficult due to the temptation of the beautiful weather – especially for those who are used to being very active.
Rest is an essential part of making a full recovery from any surgery, which is why the cold, dreary holiday season makes for the perfect time to schedule yours.
2. Saved Vacation Time
Many employers give their employees a limited number of vacation hours per year. If you still have time left over when you turn the calendar from December to January, it might not carry over, and you'll lose those precious hours. After working hard all year, reward yourself by scheduling surgery and using the vacation hours you'd otherwise lose. It's even better if the end of the year comes with a Christmas bonus.
3. Get Ready for Warmer Weather
Unfortunately, all good things must come to an end – including the holiday season. When the new year rolls around, you'll need to refocus on getting that beach body. Get a head start on your New Year's health and fitness goals by getting a plastic surgery procedure this winter.
4. The Season of Giving
You've worked hard all year long. Whether you are a stay-at-home mother taking care of a household or an employee of a large corporation, you've given time and attention to everyone and everything else around you. It's time to treat yourself. Get glowing, radiant skin with a non-invasive skin treatment like a revitalizing chemical peel or laser skin resurfacing as a reward for all your selflessness and hard work.
Plastic Surgery Procedures to Consider This Holiday Season
Some of the most popular holiday cosmetic procedures offered at UCI Plastic Surgery include the following.
Liposuction
Target specific areas of your body – including your arms, back, thighs, or stomach – with liposuction at UCI Plastic Surgery. One of our expert surgeons can remove stubborn fat pockets that refuse to respond to diet and exercise. Plus, recovery from liposuction can be remarkably fast, so you can show off your contoured results after only a few weeks.
Tummy Tuck
If you've had children or recently lost a significant amount of weight, a tummy tuck surgery can reshape and tighten the stomach area. This procedure takes at least one to two weeks of recovery time, with an immediately noticeable improvement.
Breast Lift
Nothing should hinder you from wearing that plunging neckline – least of all sagging, drooping breasts. A breast lift can elevate your breasts into a more youthful position while restoring your happiness and confidence in your body.
To give your breasts some extra volume, consider a breast lift with implants.
Learn More by Scheduling Your Consultation
Don't let another year come to an end without addressing whatever troubles you most about your body or skin. Treat yourself with a plastic surgery procedure this holiday season and make 2023 your best year ever. To schedule a consultation at UCI Plastic Surgery, fill out our online contact form to get started today!