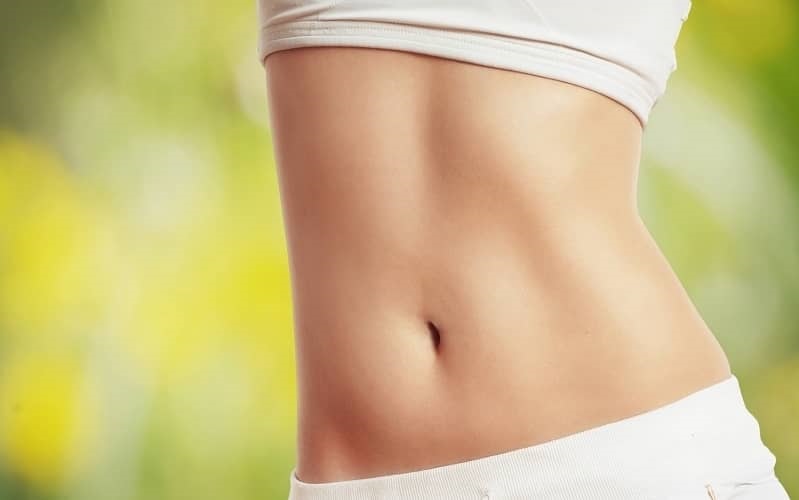 With many people desiring a tighter, flatter tummy, the abdominoplasty procedure – also referred to as tummy tuck – is popular in the United States. Last year, more than 130,000 people in the U.S. underwent a tummy tuck. A tummy tuck can be tailored closely to your goals.
Depending on the issues you are experiencing, a mini or full abdominoplasty may be right for you. There's also the possibility that a body lift is better suited to your goals, which we'll also describe below. Please contact UCI Plastic Surgery to learn more.
Mini Tummy Tuck
This tummy tuck addresses skin and fat below the belly button. This type of tummy tuck is mainly best for patients with "belly pooch," which usually refers to a small bulge in the lower part of the abdomen between the belly button and the mons pubis.
In this procedure, our experienced cosmetic surgeons create a small horizontal incision, usually under the belly button. The surgeon then excises excess skin and fat, then re-drapes the remaining skin over the tighter, flatter belly contour.
Standard Tummy Tuck
This type of tummy surgery is sometimes referred to as a "full tummy tuck." This type of surgery is ideal for patients who are seeking to flatten their abdomen above and below the belly button. Generally, during the standard tummy surgery, the surgeon creates an incision that is horizontal between the hips and circular around the belly button. The surgeon removes the excess fat and skin, and then pulls the remaining tissue and skin tightly over the stomach. The surgeon then re-positions the belly button and closes the incision with sutures.
This kind of surgery is ideal for both men and women who have more midsection skin and fat than a mini tuck can address. It tends to be more popular than the mini version. The procedure is done under general anesthesia, and most patients take about two weeks to recover and resume their routine activities.
Lower Body Lift
This kind of surgery targets the lower back and buttocks. It is referred to as a lower body lift. This technique is most suitable to individuals with overall good health who are seeking to re-shape their lower body. We can tell you more about lower body lift options at the time of your consultation. It is effective for people who have a lot of sagging skin around their back and butt.
The Right Tummy Tuck for You
The right tummy tuck will differ from one person to another based on a variety of factors. These include the location and amount of excess skin and fat, overall skin quality, the desired result and your unique body type.
The first thing to do is to look for an experienced tummy tuck surgeon, like those at UCI. To arrange a consultation, please call UCI Plastic Surgery at 714-456-3077. We proudly provide care for patients from across southern California, including Orange, Costa Mesa and Tustin.